A nine-year-old boy has been promised a job as a lorry driver after sending his CV into a haulage firm.
Dylan MacLeod has been accompanying his truck-driving grandfather John Mackay since he was a toddler, helping to deliver goods around the Western Isles.
So when a job advert appeared online for a vacancy at MacRitchie Haulage, he decided age was no barrier and fired off an application.
Detailing his credentials and extensive experience, he told bosses of his travels and, more importantly, promised to keep the lorry clean.
"I want to be a lorry driver so much, like to the moon and all the way back," Dylan said.
"The good parts are that you get to see all the cars from above. The bad parts… well, there are no bad parts. Except being stuck in traffic."
After studying his application, MacRitchie carried out their due diligence, even securing a glowing reference from proud John.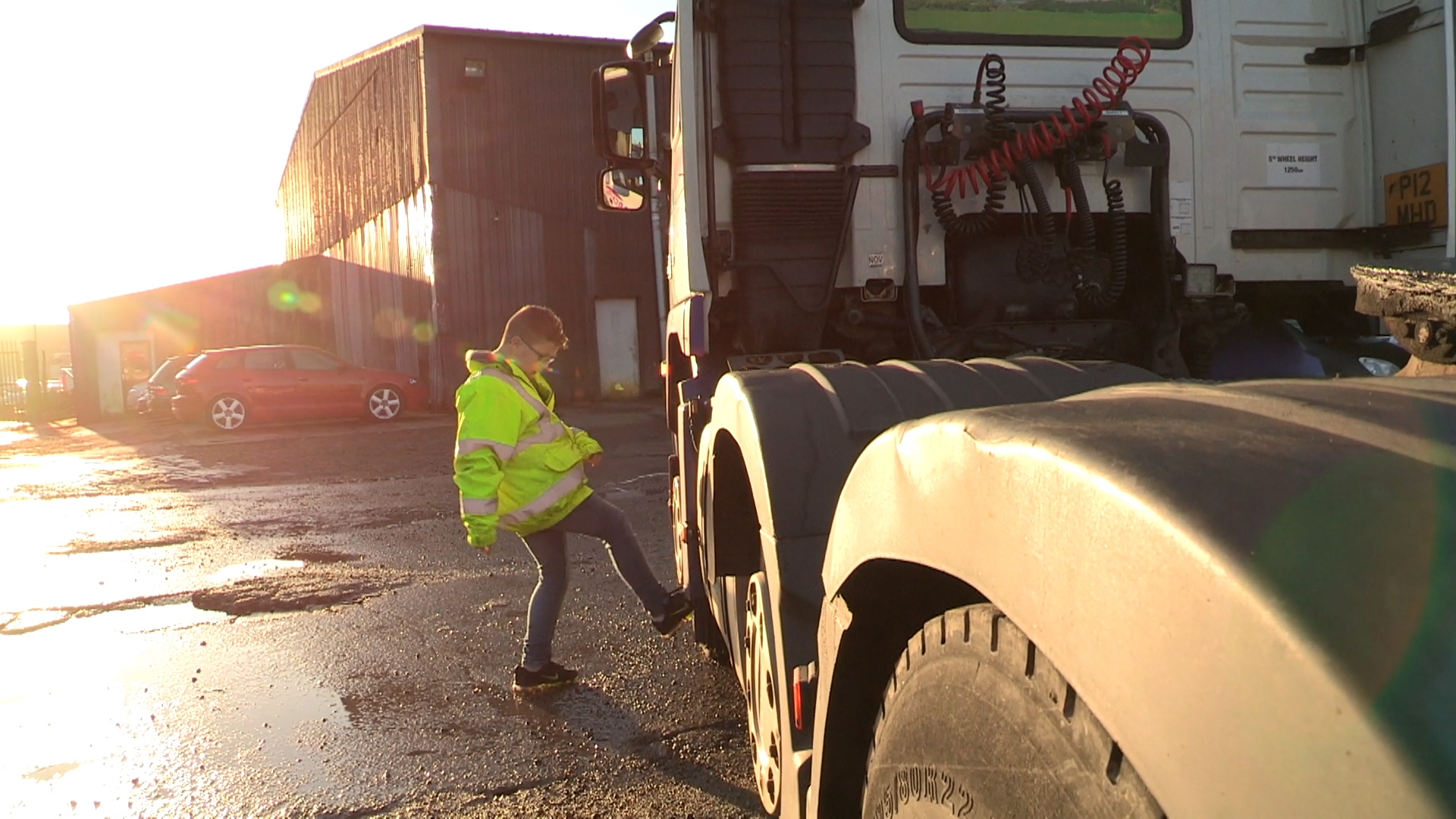 "He's been coming out in the lorry with me since he was about two," John said. "He'd come out in his baby seat. I used to go out and deliver the loads and he'd sit in the cab.
"Now, he's nine and he's been with me all these years. Every time I go out, he's with me – he'd rather be with me than go to school."
And it looks like Dylan will follow in his grandfather's tyre marks after being offered the job – as long as he sticks in at school.
Caatriona MacRitchie, from the haulage firm, said: "When we received Dylan's letter and realised it was a CV, it was brilliant. We've framed it and it's going up in our office.
"There's a nationwide shortage of drivers at the moment and I know we have a bit to wait, because he's only nine, but he keeps his lorry clean, he's conscientious – what more do you want really?"