An NHS health board is working with the Scottish Government and other agencies after a fire engulfed a former bio-weapon experiment site.
Government scientists carried out secret germ warfare testing during World War Two on Gruinard Island off the north west coast.
On Saturday night the uninhabited and since de-contaminated land was engulfed in flames.
Because of a Ministry of Defence operation that saw sheep exposed to lethal bacteria in tests to find a way of creating a biological weapon, it is also known as Anthrax Island.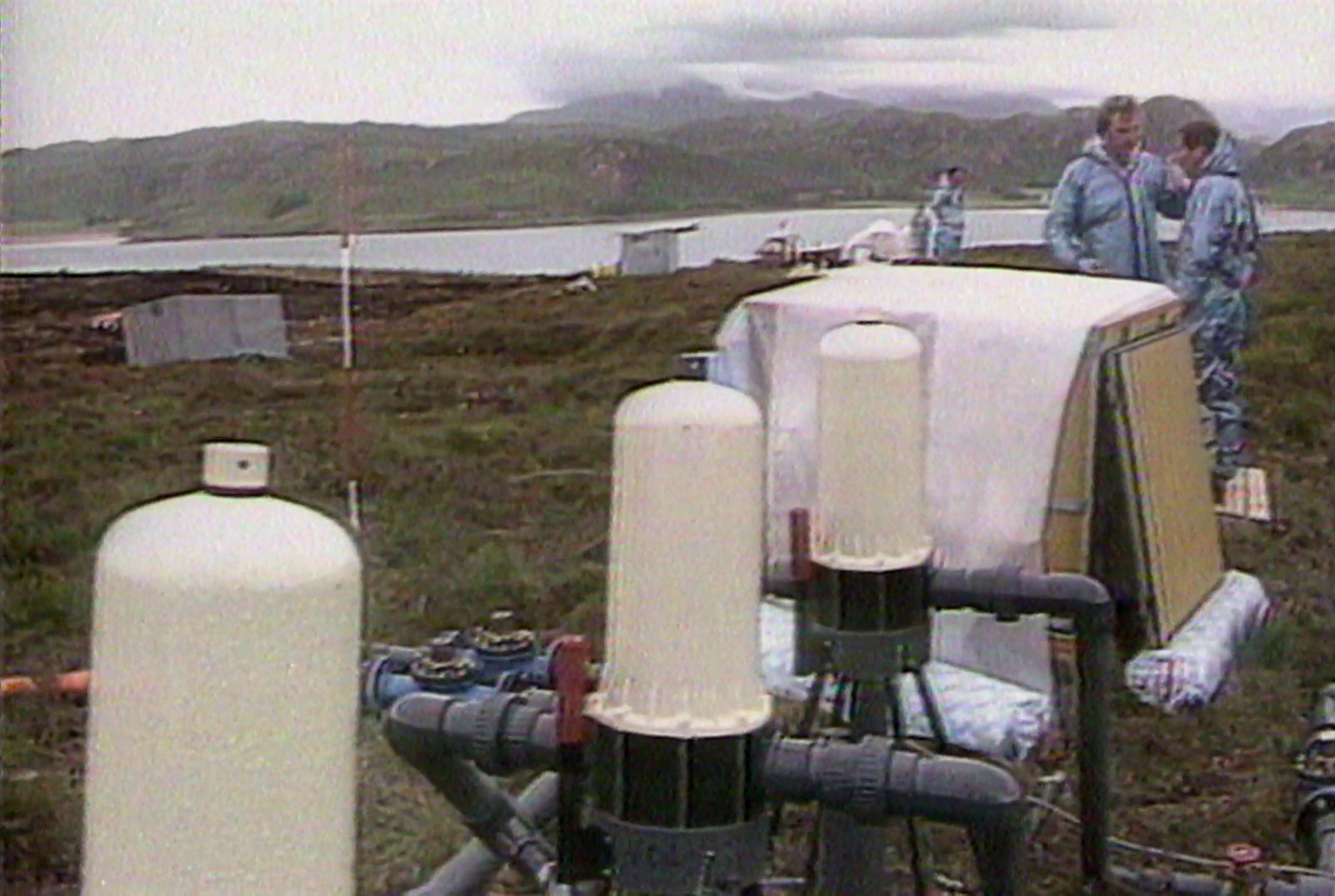 Dr Thomas Smith, an expert in wildfire emissions and associate professor at the London School of Economics, has warned it is possible any remnant contamination with either toxic chemicals or bacteria could be transported in the smoke plume of such a fire.
"Given the unique situation of this island regarding its history is that wildfires are known to 'volatilise' chemicals from the vegetation and soil such as those used in fertilisers," Dr Smith told STV News.
"We know that the smoke from wildfires can contain toxic elements such as mercury and arsenic, especially when fires burn over contaminated sites or places with a naturally high toxicity.
"There is also evidence that wildfire smoke can carry microbes such as bacteria and fungal spores, sometimes over many kilometres."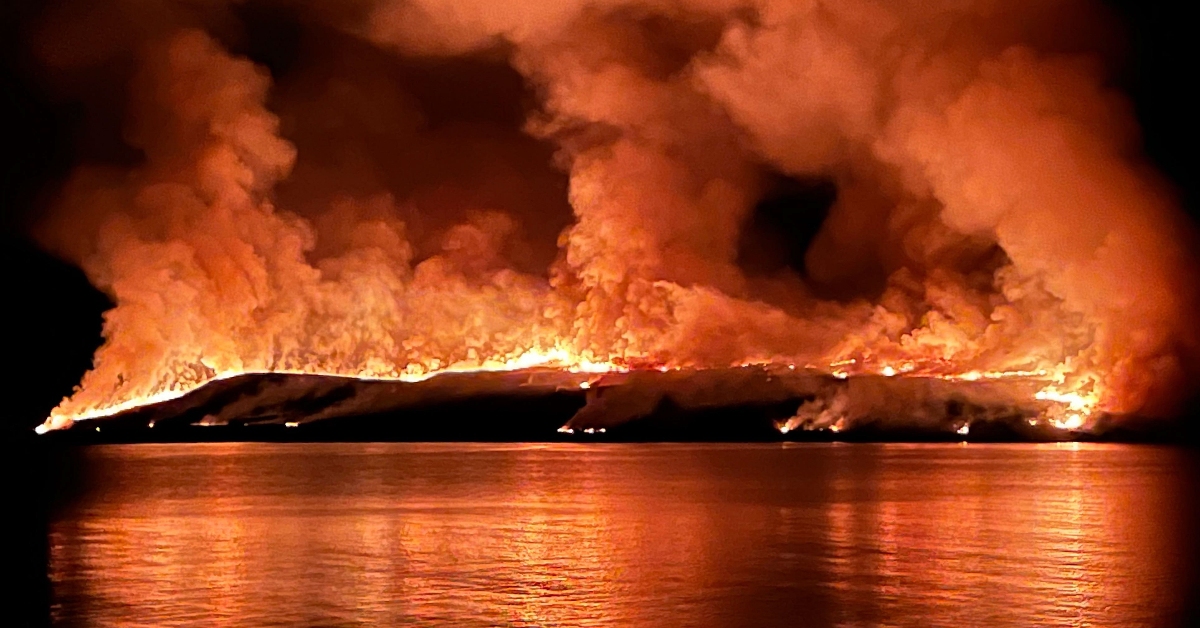 The island, which has remained uninhabited, was finally classified as anthrax-free in 1990 after a campaign by a group known as the Dark Harvest commandos to highlight the contamination of the soil during the 1980s.
A Ministry of Defence (MoD) spokesperson said: "Gruinard Island was decontaminated and deemed safe in 1987.
"As part of the sale of the island in 1990, the MoD agreed to undertake further work, if necessary, within 150 years of its sale."
Both the Scottish Fire and Rescue Service and the Scottish Environment Protection Agency told STV News that the blaze on Gruinard was outwith their remit.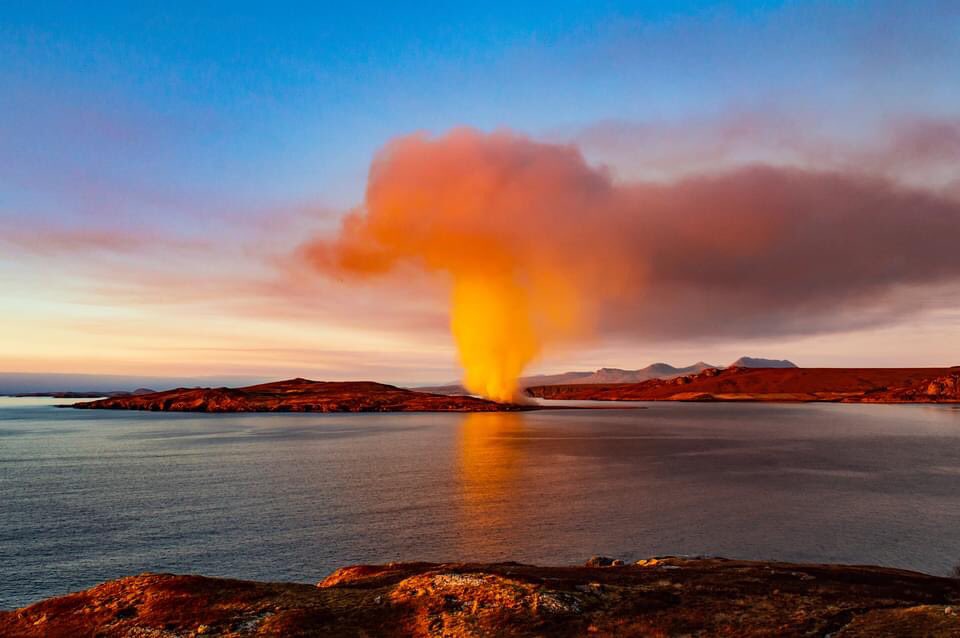 However, NHS Highland's public health team is aware of the fire and a spokesperson for the health board confirmed it was looking into the incident.
"NHS Highland is aware of the fire on Gruinard Island (an anthrax site de-commissioned following de-contamination in 1990) and is working closely with The Scottish Government and other partner agencies," a spokesperson told STV News.
On Saturday night, the sky above Gruinard Island was lit up by flames in a sight eyewitnesses described as "apocalyptic".
Gairloch Marine Wildlife said: "Those that visit regularly Gruinard Island (Anthrax Island) will be a familiar sight but it's never looked like this before.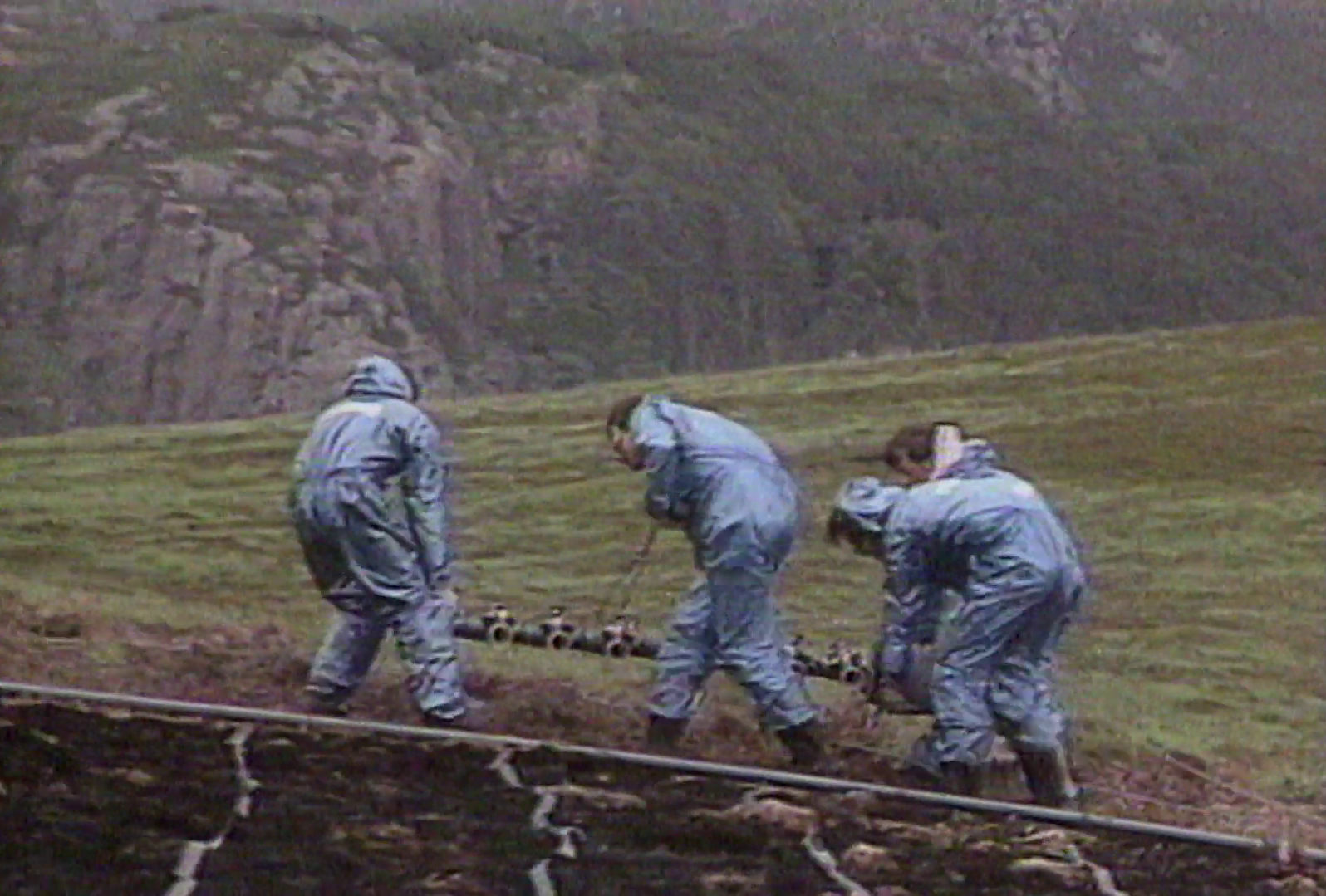 "Muirburn or Arson? We don't know yet, but sad and destructive for the wildlife either way."
Anthrax is lethal, particularly when inhaled, and kills in almost all cases even if the victim receives medical treatment.
The scientists from the Ministry of Defence's biological research centre Porton Down developed a biological weapon using anthrax spores following the experiments on Gruinard Island.
The bacteria can remain active for decades and it took years before the island was finally decontaminated.
The blaze follows a wildfire warning across parts of the country from the Scottish Fire and Rescue Service.
Firefighters said the risk was "very high" as temperatures reached the high teens.