Two key milestones have been reached in the construction of new CalMac ferries in Turkey, the operator has said.
The four new ferries, which are being built for west coast routes, will be finished on time and on budget, owners Caledonian Maritime Assets Ltd (CMAL) added.
The vessels are expected to be delivered and in action by 2025: the MV Isle of Islay by October 2024; its sister ship, the MV Loch Indaal in February 2025; followed by two unnamed Little Minch vessels in June and October 2025.
The £91m contract to build two Islay ferries was awarded to Cemre Marin Endustri shipyard in Turkey in March 2022.
Wednesday saw two key milestones breached for the ships – when the keel of MV Loch Indaal was laid and steel cutting for one of the Little Minch passenger ferries commenced.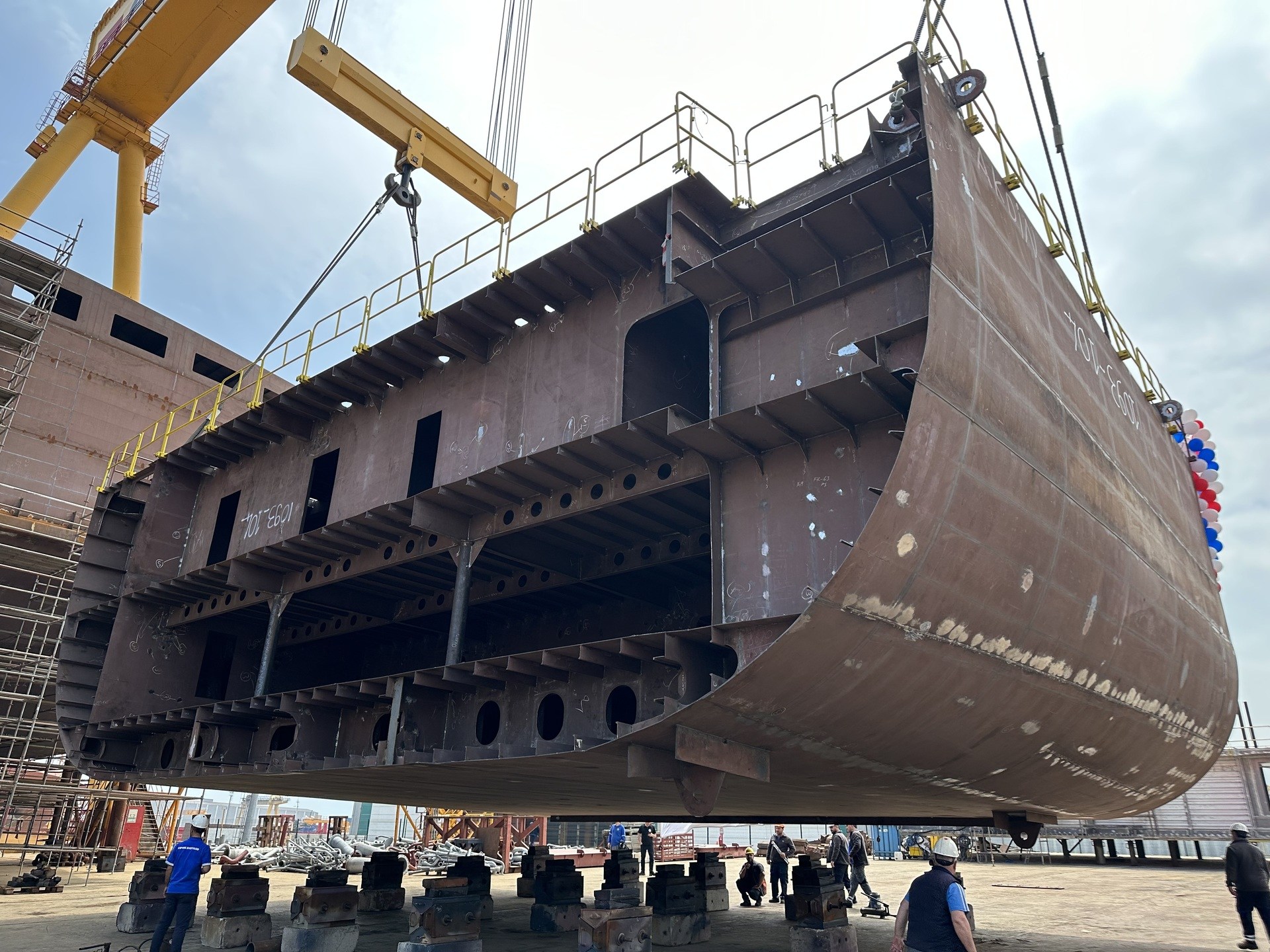 Islay ferries
The names of the two vessels were officially chosen last week through a public vote and are now known as MV Isle of Islay and MV Loch Indaal.
In October 2022, the first steel was cut for the MV Isle of Islay, and in January of this year, the keel was laid for the vessel, while the steel was cut for MV Loch Indaal.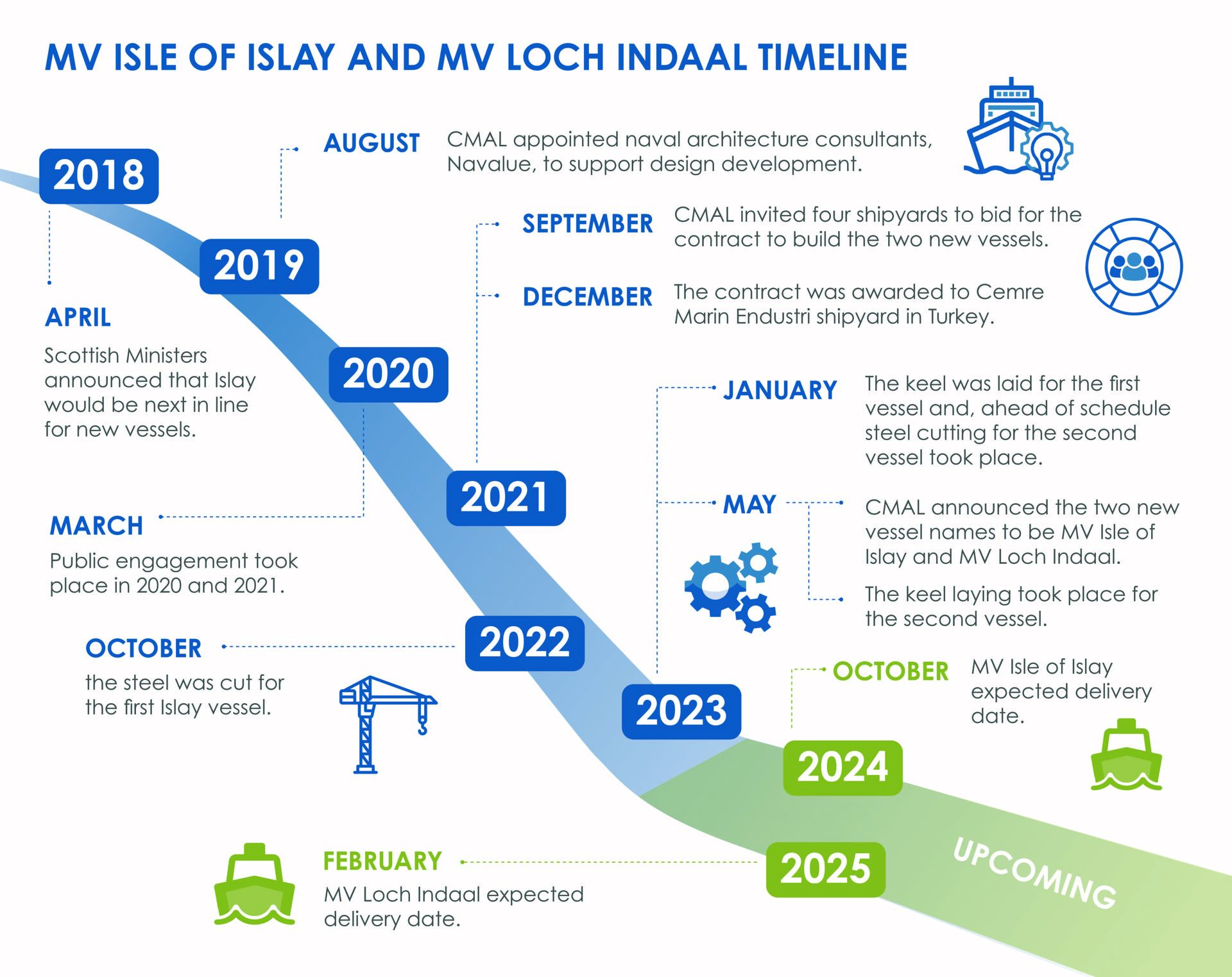 CMAL said that construction is progressing well, with delivery for both vessels expected to be on time.
The operator added that the new ships are expected to bring an "almost 40% increase" in vehicle and freight capacity on the Islay routes.
Little Minch ferries
The two, to-be-named passenger ferries will be designed similarly to the Islay ones, but with raised aft mooring decks to accommodate higher piers at Lochmaddy, Uig and Tarbert.
CMAL said they will be able to hold up to 450 passengers and 100 cars or 14 commercial vehicles.
People will be asked to vote on names for these two ships next year, ahead of their deliveries in 2025.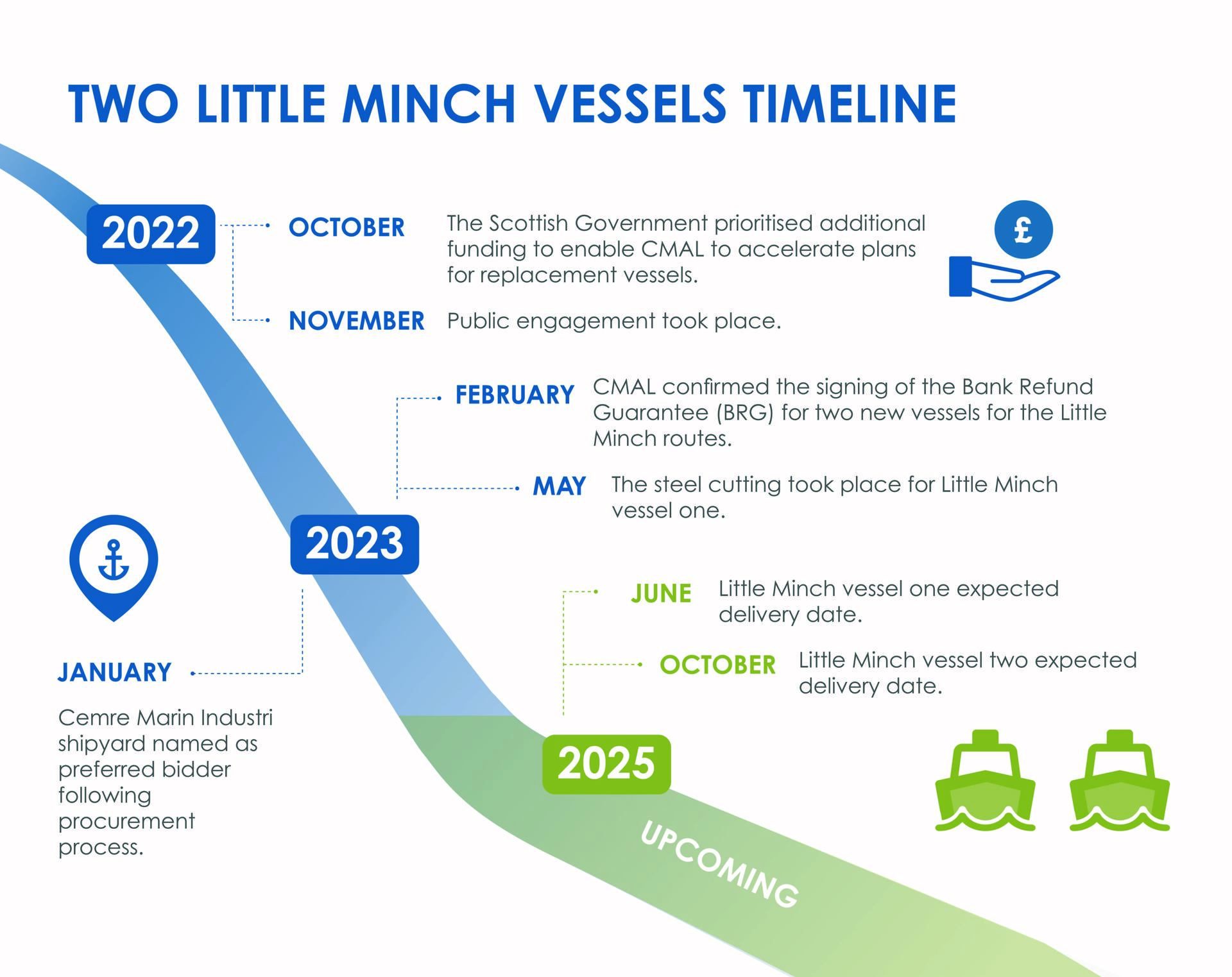 Alongside the two dual fuel vessels currently being built at Ferguson Marine Shipyard, the total number of ships expected to join the network by 2026 stands at six.
"I welcome both of these important milestones, as they move us closer to having these new vessels join the fleet to bring welcome additional capacity, reliability and resilience for our island communities," transport minister Kevin Stewart said.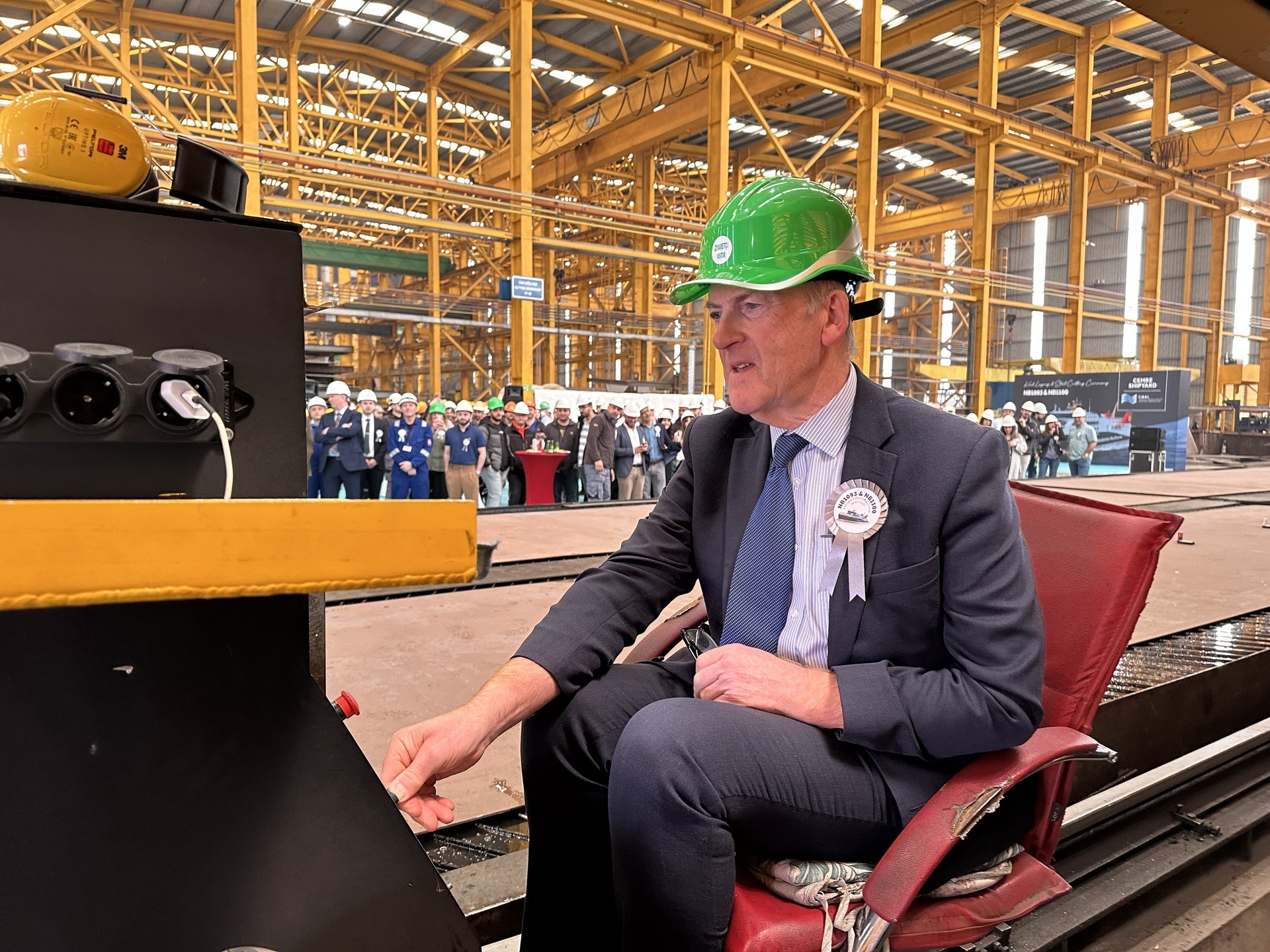 "We have committed to adding six new major vessels to the fleet by 2026, and I want to continue to see good progress on bringing them into service."
Jim Anderson, director of vessels at CMAL, added: "Keel laying for MV Loch Indaal is a significant milestone in the ship's life with the first of the many units which will be fabricated and erected during the construction of the vessel.
"Simultaneously, the steel cutting for the first of the Little Minch vessels marking another milestone with the start of the construction of the vessel.