A huge quernstone used for grinding grain thousands of years ago has been discovered in Orkney and is thought to predate world-famous Skara Brae.
The 200kg stone was uncovered by Chris Gee, from the Archaeology Institute at University of the Highlands and Islands, who has been investigating the area since 2014.
It was found near Saverock, St Ola, earlier this month and is evidence a settlement could have been made between 3600-3200BC, years before Skara Brae.
The saddle quern, which is 87cm long and 60cm wide, also concealed a layer of sherds of early Neolithic pottery.
Mr Gee said he believed two early Neolithic houses may have stood at Saverock and that the quern would have been one of the most important tools.
And he believes there were many more early Neolithic sites in Orkney.
Mr Gee said: "Finding the saddle quern was just remarkable.
"I find it amazing that something like that can be found just below the plough line.
"A saddle quern would have been one of the most important tools in the house, after the fire.
"The more sites you find, the more you understand – and the more questions are raised."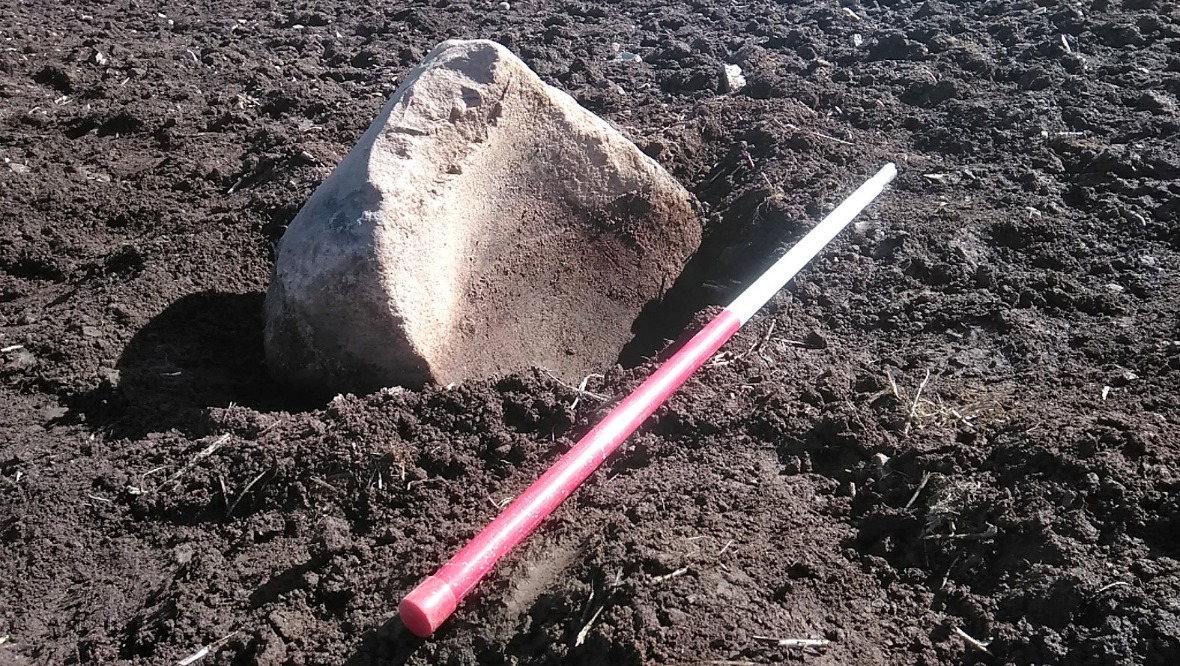 It is hoped charcoal found under the stone can be radiocarbon-dated allowing archaeologists to see where the site fits in with the three other known early Neolithic settlements.
Earlier finds, including an arrowhead and pieces of pottery, have suggested an early Neolithic date (c3600-3200BC) for the Saverock settlement, meaning it pre-dates Skara Brae by centuries.
Last week it was revealed that a potter's fingerprint had been discovered on a 5000-year-old piece of broken ceramic at the Ness of Brodgar, Orkney.