The first Scot to take the title of the World's Strongest man says his late mother was the inspiration that pushed him to succeed.
Tom Stoltman from Invergordon is now back home in Easter Ross after winning the prestigious accolade in Sacramento, California at the weekend.
The 27-year-old said: "In 2018 I wrote down that I was going to win the title in three years – my mum Sheila had passed away the year before.
"She was always my biggest fan, I said to her that I would win it. It drove me to be the best. Throughout the competition, I had her in my mind, she gave me that extra drive.
"She would be over the moon, she was at every single competition, she made us T-shirts when we were competing.
"She will be up there smiling."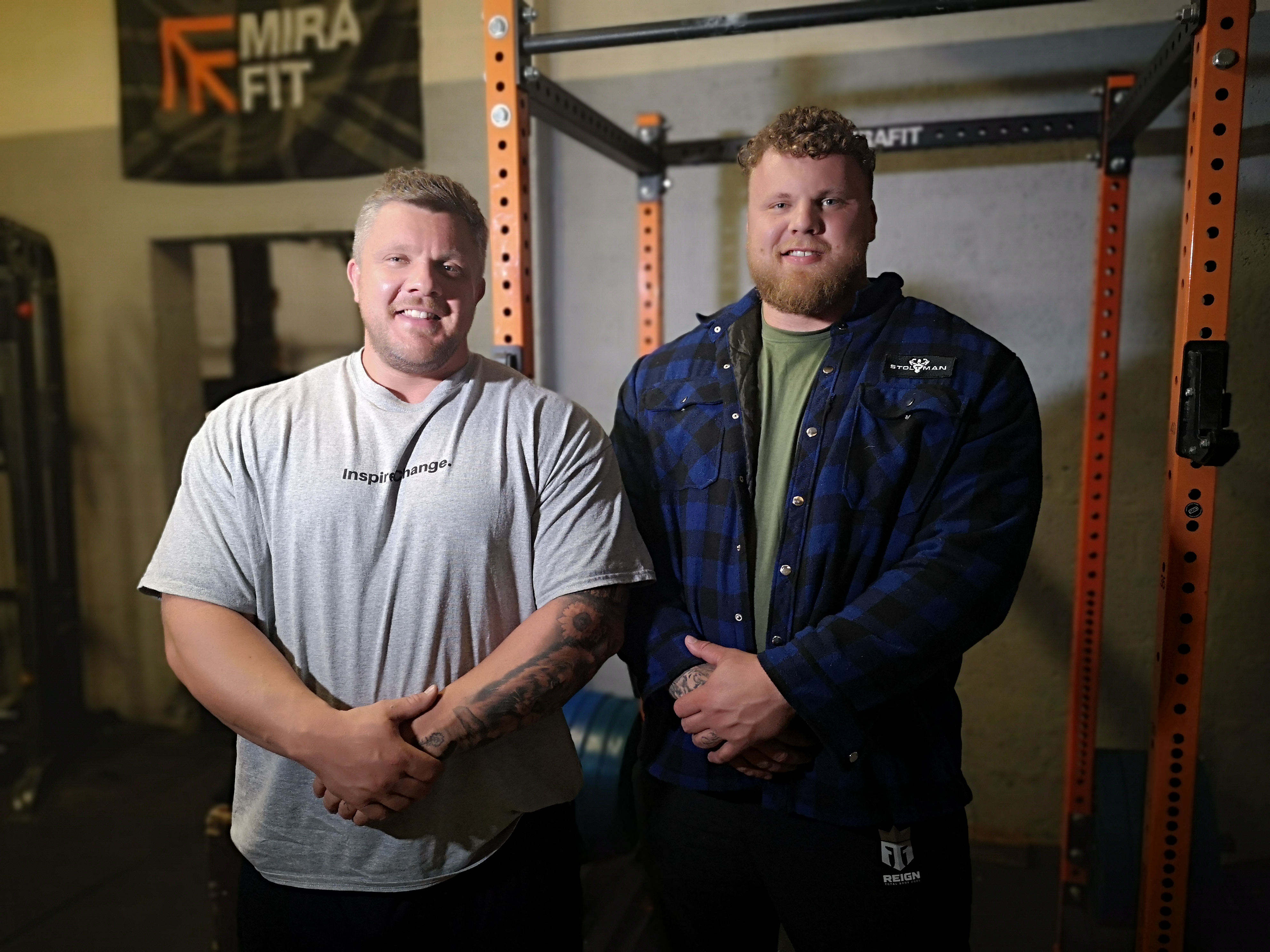 Tom, who has autism, says the regular and regimented routine of eating, training and sleeping each day is ideal for him and he is determined to show that nothing can stop people achieving their dreams.
He said: "I want to get autism out there. I used to hold it in and I really struggled, ever since I started training for strongman competitions I wanted to make sure I was not a label. I used it as a superpower.
"In life, you are going to have hurdles but you will get over them. I wear it on my sleeve and I want to try to be the best ambassador I can for autism."
The heavyweight consumes around 10,000 calories a day and can lift a weight equivalent to a grand piano.
He is sharing in his success with his older brother Luke, who also reached the final of the competition, and together they are officially the World's Strongest Brothers.
It was a pep talk from his older brother that helped gear Tom up for the final moments when he was quickest to lift his last Atlas Stone, with just seconds to spare against his US rival, four-time winner Brian Shaw.
The emotional moment when the brothers embraced after Tom's historic victory was captured online and watched by sports fans around the world.
Luke said: "I finished my last round and I ran to Tom just before he started the final. I started shouting 'You are the best in the world, this is your legacy!'
"Tom said he got scared when he saw me coming in like a juggernaut," he laughed.
"He will always be my baby brother, we have that unconditional love and I couldn't be prouder of him.
"The instant he realised he won, his face, it took him a couple of seconds – getting to have that embrace, that bond we have it is pretty unique. Not many people in the sporting world can do this with their siblings and I am very blessed."
Now big things are looming for both brothers.
They are planning to host The Stoltman Games in 2022 in their hometown of Invergordon, bringing the top dozen of the strongest men on the planet to the Highlands to create a legacy in the sport.
Both Tom and Luke are also passionate advocates for speaking out about autism and mental health issues and will soon star in their own documentary, due to be shown on Netflix next year.
In the meantime, Tom will need to wait a while before showing off his trophy to those back home, after it broke in transit coming back from the US.
He said: "As soon as I landed the case it was in smashed. It is getting fixed as I speak. I will soon have it with me everywhere I go. I will be sleeping with it!"