A mountain rescuer has scaled Ben Nevis carrying a 100kg barbell on his back to raise money for motor neuron disease research (MND).
David Dooher, from Uddingston, spent six months training for the world record attempt.
He was raising money for My Name'5 Doddie Foundation and was inspired by Scottish rugby legend Doddie Weir, who set up the charity upon his diagnosis with MND.
The 38-year-old reached the summit of Britain's highest mountain, which stands at 1,345m (4,413 ft), after a climb which took over 16 hours on Thursday.
Speaking after the feat, he said: "It feels amazing to be finished – very sore and tiring – but amazing. I'd be lying if I said it wasn't tougher than expected, but this wasn't meant to be easy, and there was no greater motivator than who I'm doing this for: Doddie's memory and everyone affected by MND."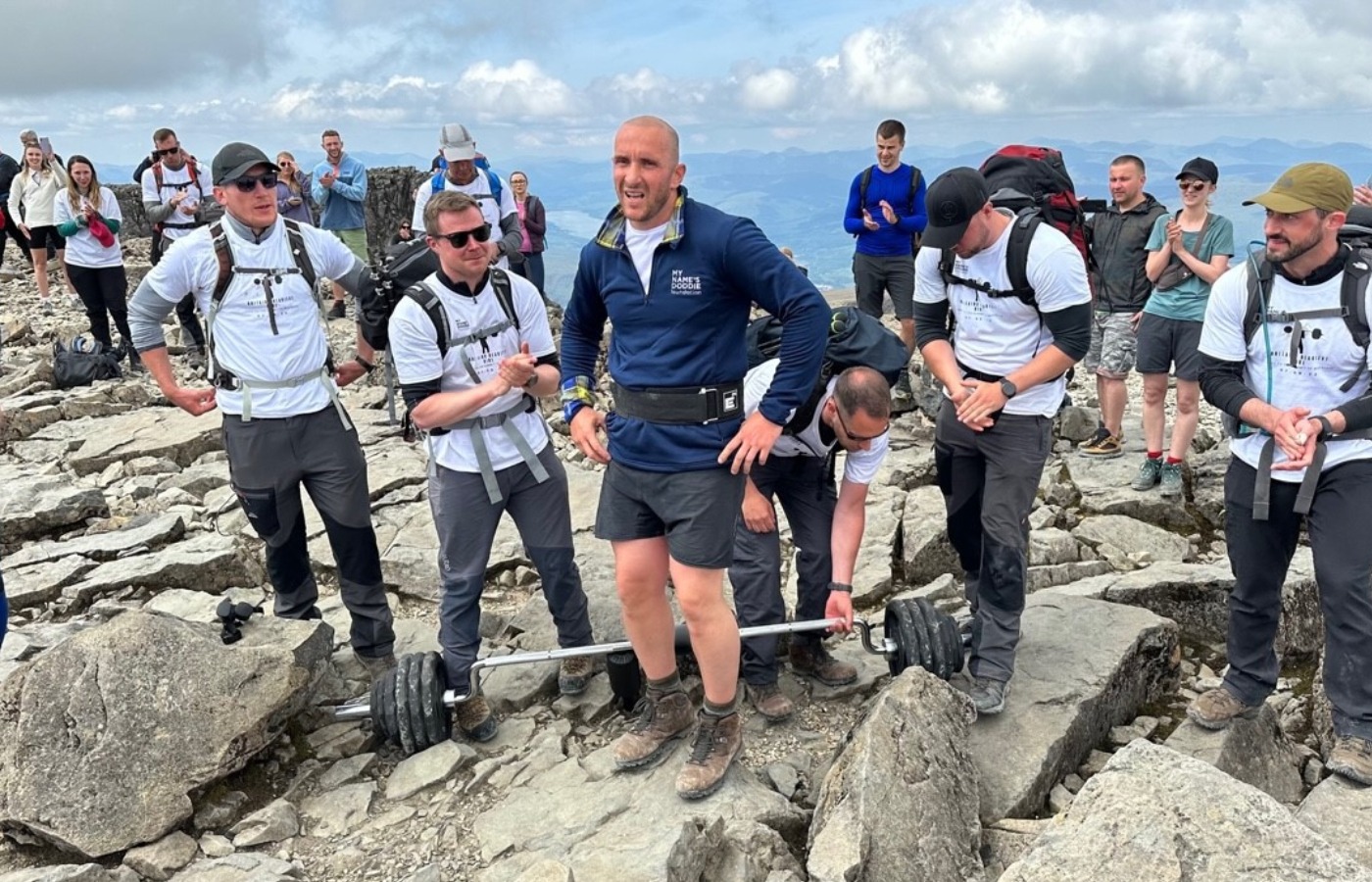 In preparation for the challenge he bagged several munros with a barbell on his back, including Ben Vorlich with 95kg and Ben Lomond with 75kg.
Mr Dooher added: "The interest in the challenge and the outpouring of support has been incredible, it's spurred me on every step of the way. I want to thank everyone; my support team, the My Name'5 Doddie Foundation, everybody who sent messages of support and encouragement, and the wider MND community for their backing.
"It means the world and I hope that this effort will play some part, no matter how small, in helping to find effective treatments and one day a cure for this devastating disease."
Paul Thompson, director of fundraising at My Name'5 Doddie Foundation, said: "We are blown away by David's efforts. His training alone is unthinkable. We are very proud that Doddie's legacy continues to inspire people to do incredible things and push beyond their limits, all to find a cure for MND. We are very grateful to him, and to everyone who has donated."