Rescue crews from the Loch Ness RNLI spotted a rare weather phenomenon on Thursday night while undergoing training as a moonbow appeared in the Highlands.
Like a rainbow, a moonbow – or lunar rainbow – is formed when moonlight shines against rain droplets.
It came as Scotland experiences strange weather conditions this week as, despite rain and strong gusts of wind, extremely mild temperatures have been felt across the country.
Met Office forecasters believe a new record minimum overnight temperature for November may have been set in Kinloss and Prestwick, with provisional readings of 14.6C.
What is a moonbow?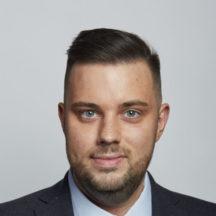 Insight Philip Petrie STV News weather presenter
"While rainbows can be quite rare to spot, moonbows are even rarer but are formed in exactly the same way. 
"Rainbows appear whenever sunlight shines through droplets of water in the air and disperse in a multicoloured arc of light in the sky – always in the opposite side of the sky from the sun.
"Moonbows (or lunar rainbows) appear whenever moonlight shines through droplets of water, however they are a lot dimmer than rainbows, and tend to appear fully white. They also require the moon to be almost full in order to be seen.
"Despite appearing to be fully white, moonbows do have the full colour spectrum in them like rainbows, but the human eye finds this hard to detect. You can see the full colour spectrum in long exposure photographs of moonbows."
STV News is now on WhatsApp
Get all the latest news from around the country
Follow STV News
Follow STV News on WhatsApp
Scan the QR code on your mobile device for all the latest news from around the country