A mobile cinema that has operated around Scotland for over 25 years is at risk of closing due to breakdowns.
The Screen Machine, a lorry with a cinema in its trailer, has worked to bring the cinema experience to the more remote parts of the country.
It has been all over Scotland touring the Highlands and Islands, Argyll and Bute and North Ayrshire.
However, the mobile cinema has experienced several breakdowns and is currently out of action.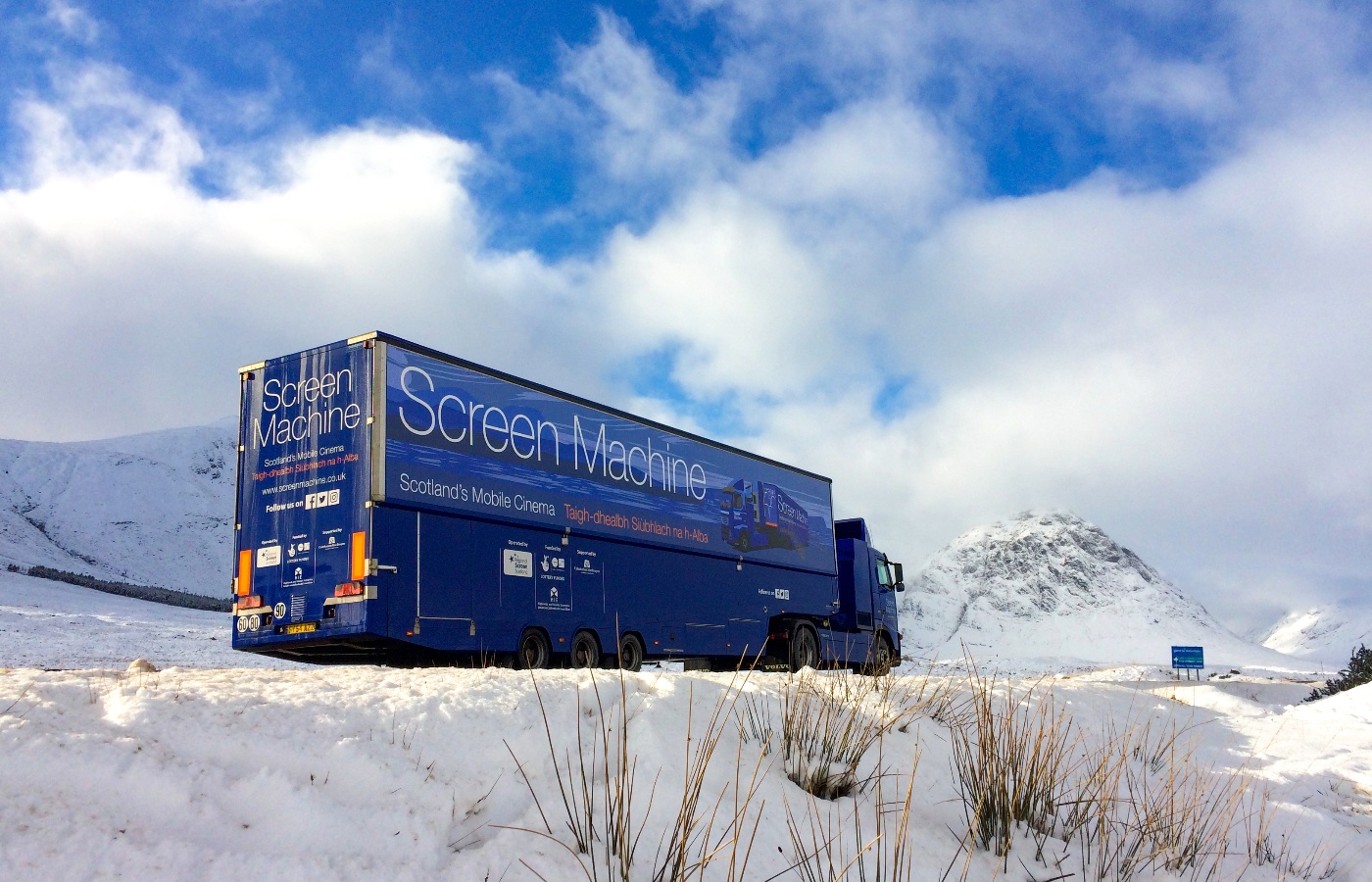 The business that operates the cinema, Regional Screen Scotland, has managed to secure a replacement lorry but the lease will end early next year.
It has called on customers to lobby MSPs in order to help secure funding for a brand new mobile cinema so they can continue operating.
A spokesperson for the Regional Screen Scotland service told STV News: "For 25 years, the Screen Machine service has brought the cinema experience to over 40 communities across the Highlands and Islands of Scotland, from Brodick to Barra.
"Many of these areas lack significant cultural resources, and it would be a major blow to them should the Screen Machine service cease its operations.
"We are asking our customers and supporters to write to their MSP to tell them that the Scottish Government must provide 50% of the cost to build a brand new greener cinema, because without this funding the Screen Machine service will be wound down."
A Scottish Government spokesperson said: "The Scottish Government values the importance of our cultural organisations and their contribution to the wellbeing of the country to promote the arts, provide employment and engage with communities across Scotland.
"Given the current difficult public expenditure environment there are significant pressures on funding and we are continuing to work on options to ensure a balanced budget for this financial year.
"We are working closely with the culture sector to do everything within our powers and resources to help those most affected by the current economic challenges and will continue to urge the UK Government to ensure sufficient support is made available for Scotland's culture sector."