A missing cat was saved with emergency treatment after being discovered in a skip 130 miles from his home in the Highlands.
Ginger was reported missing by his owner Susan from their home in Alness, Ross-shire on Hogmanay.
The worried owner was surprised when she received a phone call on Friday saying the "poorly" cat had been discovered – in a skip in Perth nearly 130 miles away.
Ginger was rushed to the vets after being found in the skip, which had left a local quarry with electrical items and was headed for a recycling centre.
He received emergency treatment and has since returned home.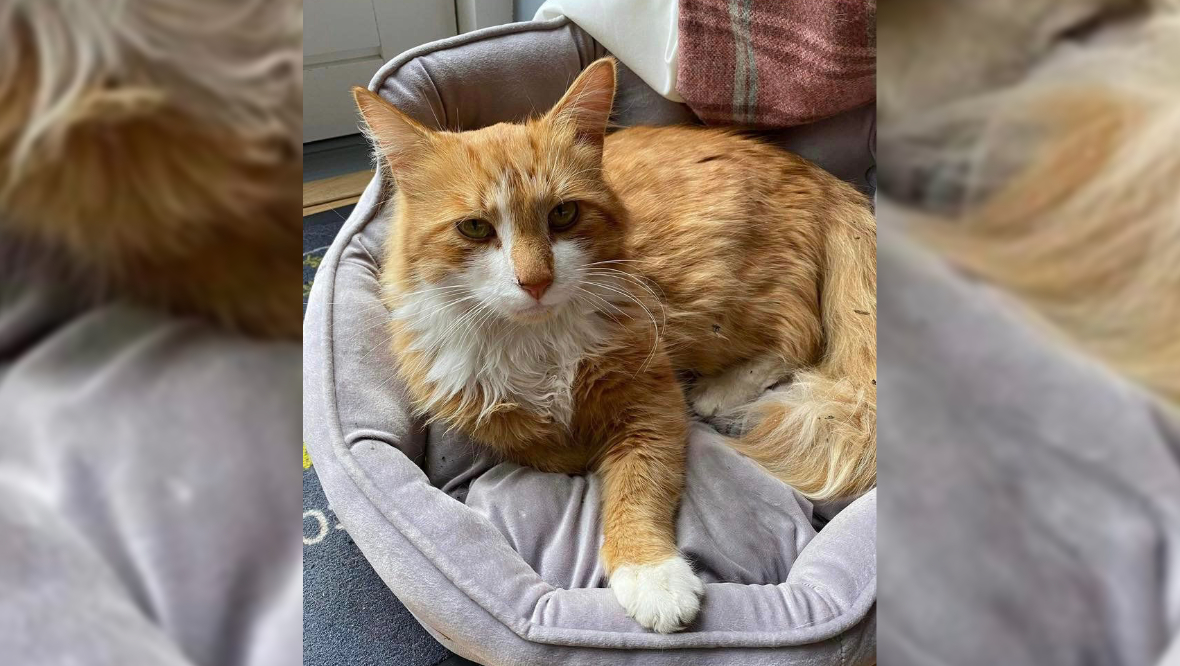 Owner Susan said: "Ginger went missing on Hogmanay for nearly three weeks.
"We had been out searching for him, put posters up in the town and shared it on social media but there was no sign.
"Last Friday I got a phone call to say our cat had been found in a skip in Perth – 130 miles away.
"The skip had left our local quarry near our home with small electrical items and was headed for Shore Recycling in Perth.
"The people who work there spotted him and rushed him to the nearest vets.
"He was very poorly and needed emergency treatment but responded well.
"We travelled down on Saturday and collected him. I'm delighted to say he's making a remarkable recovery.
"Apart from being thin after not eating for so long he's enjoying being back home and getting lots of TLC."