A man was rescued clinging to the side of his kayak after he capsized in blustery winds.
After a number of unsuccessful attempts to climb back into his kayak, the casualty attempted to activate his personal locator beacon, however the battery had died.
The man, who was wearing a life-jacket, was able to make a mayday call from his mobile phone.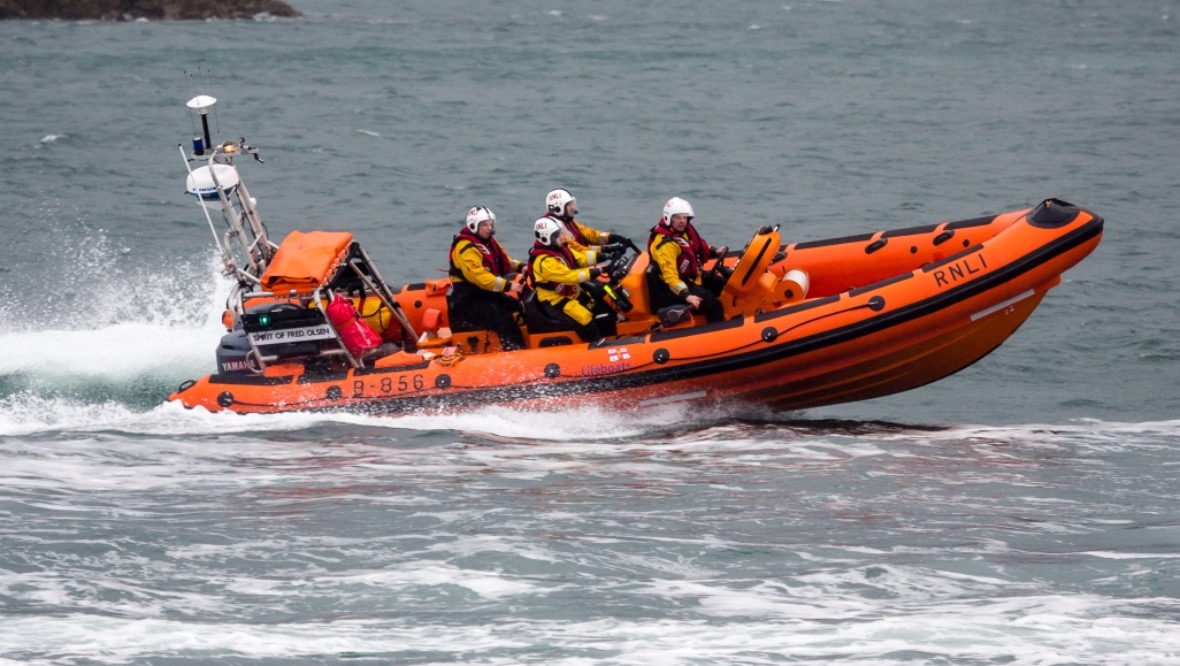 The incident happened in the Plockton area of the Highlands.
After the alarm was raised, Kyle RNLI launched lifeboat 'Spirit of Fred. Olsen'.
HM Coastguard teams and a helicopter also joined in the search.
Less than 15 minutes later the man was found in the water, holding onto his kayak in gusty conditions.
He was uninjured, but extremely cold.
Rescue teams scooped him out of the water and transported him to a waiting ambulance onshore.
Speaking about the incident, which happened on Friday afternoon, a Kyle RNLI spokesperson said: "The casualty was well prepared with a buoyancy aid and a personal locator beacon.
"Unfortunately when he went to use the PLB he realised that the battery was dead, however as he also had a mobile phone he used this to raise the alarm."