A retired army major has been taking on a new challenge by rowing on Loch Ness in a tiny boat made of two sheets of corrugated iron.
It's the latest voyage on board the 'Tintanic II' for major Mick Stanley, who is raising money for Alzheimer's Research UK.
On Tuesday the boat set sail on Loch Ness as part of a tour of British waterways, with the 80-year-old aiming to row a total of 100 miles. He has already completed 90 miles of his challenge.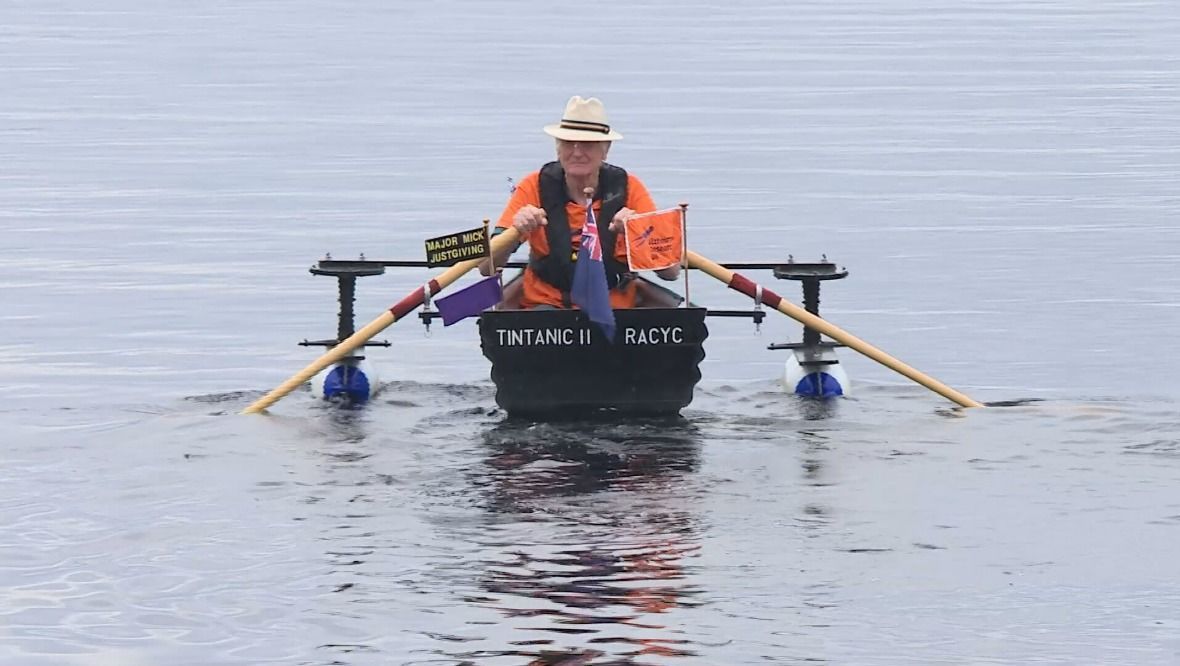 Major Mick said: "The original idea came from India where I saw children playing around in small skiffs very low to the waterline.
"I thought I would make something out of two sheets of corrugated iron that would float, and this is the result.
"It's a lot of fun and my reward is talking to people, making people laugh and enjoying the concept."
The major served for 35 years in the Royal Scots Dragoon Guards, so the prospect of coming face-to-face with the famous loch's monster didn't phase him at all.
He said: "Every place I go to is different. I shall miss being in Scotland, I have had a wonderful time.
"One never knows what to expect when you come to Loch Ness. Today it is nice and calm and if the Loch Ness Monster appears, so much the better, although I think I might be taken as a nice crunchy breakfast morsel."
It's perhaps not the ideal vessel to set sail on the high seas, and maybe its name might be a bit off-putting for passengers, but the little boat has already helped raise thousands of pounds for charity.
Last year during lockdown, the major raised more than £44,000 for a local hospice in a similar challenge, sailing up and down the Chichester Canal in West Sussex.
He said: "I have my trusty baked bean tin which I use for bailing out, but the design is such that she's pretty watertight.
"Last year I was taking in about three pints every hour, now it's a matter of eggcup-fulls so I am very pleased with the new design."
Measuring only four-foot long, the 'Tintanic II' fits in the major's VW Golf car, making a snug journey for his wife Sally.
She said: "It's been great fun, especially coming up here – there have been a few moments, I did have a mutiny.
"One weekend I said I wanted to stay at home and have fun with the family, but most of the time it's been lovely."
STV News is now on WhatsApp
Get all the latest news from around the country
Follow STV News
Follow STV News on WhatsApp
Scan the QR code on your mobile device for all the latest news from around the country