Mountain rescuers came to the aid of a stricken driver who became caught between two landslides in the Highlands on Monday night.
Glencoe Mountain Rescue Team (MRT) reported "dramatic scenes" from the operation after a lone motorist got caught between two landslides at Glencoe and Kinlochleven.
Areas of the Scottish Highlands have been battered by heavy rainfall and thunderstorms with train lines, roads and properties affected after days of scorching weather.
On Monday, almost a week's worth of rain fell over six hours.
Mountain rescuers were able to quickly access the scene, covering a short distance, where the driver had become stuck and helped them to safety.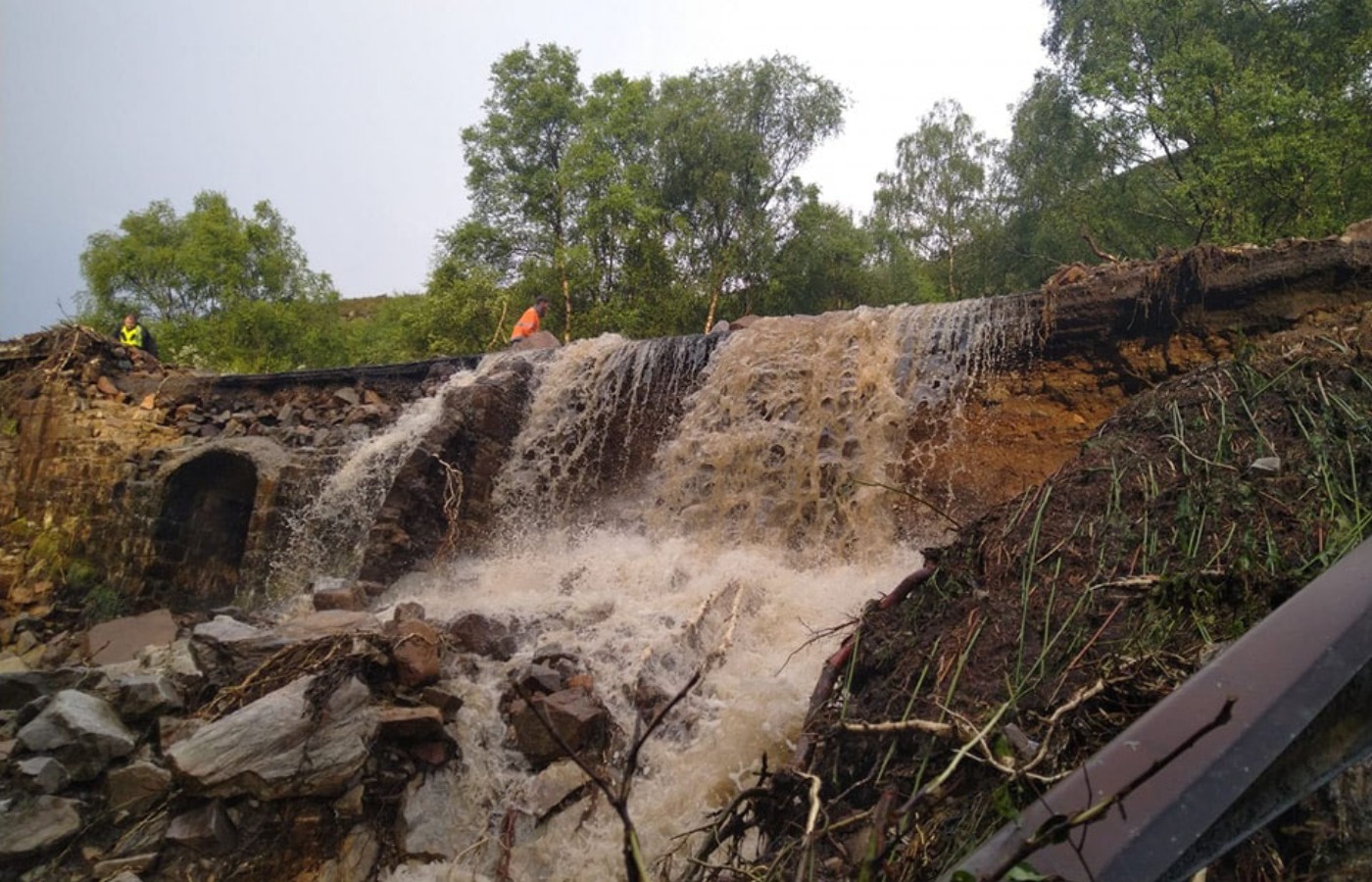 Glencoe MRT said: "Dramatic scenes on the B863 last night as GMR came to the aid of a stricken driver.
"During a period of localised heavy downpours yesterday evening, there were a number of landslides on the 'high road' between Glencoe and Kinlochleven.
"Our volunteers were requested by Police Scotland to attend to assist a lone motorist who had become trapped between two slides.
"Team members were able to quickly access the scene, covering a short distance on foot before helping the driver to safety."
On Tuesday, Police Scotland said that the B863 near Kinlochleven had been closed in its entirety due to the landslide.
Diversions are in place and the public are asked to avoid the area if possible.
Yellow weather warnings remains in place for the Highlands until 9pm on Tuesday.
Flooding to homes and businesses, power cuts, lightning strikes and cut-off communities are among the warnings issued by the Met Office.
The warning, in place for the west of the country, also states there is "a small chance of fast flowing or deep floodwater causing danger to life".