A Western Isles charity is urging the UK Government to help 20 Afghan women come to Scotland to continue their medical studies.
The Linda Norgrove Foundation has provided scholarships in Afghanistan for a number of years.
But the recent decision by the Taliban preventing women from going to university means they can't continue their courses.
The charity says many of their students are "really desperate", fear for their lives and risk have their "futures snatched away".
It's appealing to the UK Government to reopen its Afghan Citizens Relocation and Assistance Scheme (ACRS).
Scotland's five medical schools have already agreed to find placements for the women, but the Foundation says the only route available to them would be through the ACRS.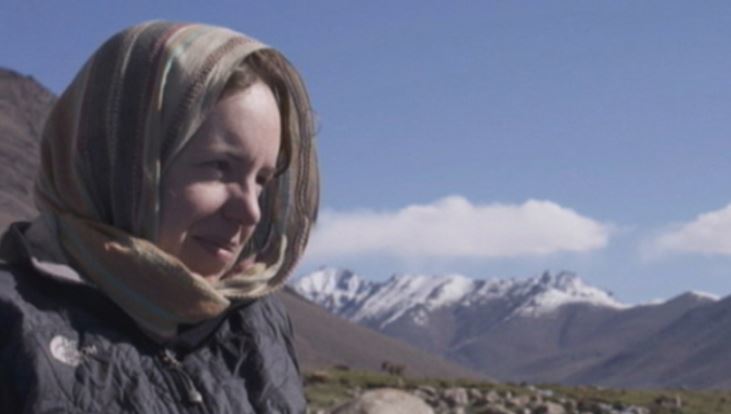 John Norgrove, who founded the charity with his wife Lorna following the death of their daughter Lorna in Afghanistan in 2010, said: "We've been desperately hoping the Taliban may reconsider their position.
"Without female doctors there is nobody to treat their wives and children when they are sick, but it is looking less and less likely.
"Some of the students were only months away from graduating and have had their futures snatched away.
"Others are having to move location every few days because of threats due to them being educated women."
Mr Norgrove said there was no sign of a second year of the ACRS scheme opening up.
Many of the women are at risk because of their Hazara ethnicity, and because there is no male in the household to support them.
"These women are really desperate, and it is truly heartbreaking to hear their stories," Mr Norgrove said.
"They are incredibly bright young women who are already part-qualified as doctors, and who would be a huge asset to this country if we brought them over here
"It seems like a real win-win for us and for the young women."
STV News has been speaking to some of the Afghan students who've been affected.
They've asked to remain anonymous for safety reasons.
"I worked really hard for more than six years to achieve my goals," one woman.
"Getting the scholarship from the charity felt like a miracle, and becoming a doctor was my dream.
"Three days before the exam, the Taliban announced that female doctors would not be included.
"And we could do nothing but cry."
The student says women now feel "imprisoned" in their own homes.
She says she's determined not to give up, but finds herself in a very difficult situation.
"We can't live in this country properly. We're just alive."
Another student said: "I feel very unhappy. I have depression.
"I don't have any hope for the universities opening.
"I want to be a doctor to help women and to help my family."
The charity said it was continuing to provide a living allowance to the scholarship students.
If visas are granted, it will pay for the 20 women to travel to Pakistan and then fly to the UK.
It would them help them identify scholarships and apply for student loans to fund their studies and accommodation.
The Linda Norgrove Foundation was set up in memory of Linda, who died in a failed rescue attempt after being kidnapped by the Taliban.
Her parents set up the charity, helping women and children affected by the war in Afghanistan, as they wanted her to be remembered for her contribution to life.
Since the Taliban takeover, it has focused on providing emergency aid, due to the country's economic collapse, and people facing freezing winters with no food or heating.
In 2021, the Foundation helped two of its Afghan employees, sisters Frishta and Farzana Matin, and some of their family, escape from Kabul.
They are now living on Lewis and continue to work for the charity.
A Home Office spokesperson said: "Since August 2021, this government has brought thousands of Afghan women and girls to safety the UK – including female judges, women's rights activists and a girl's football team.
"Supporting the resettlement of eligible Afghans remains a top priority. We have so far welcomed over 7,600 arrivals under ACRS, and we continue to work with the UN to identify at-risk people, including women and girls, for resettlement in the UK."
STV News is now on WhatsApp
Get all the latest news from around the country
Follow STV News
Follow STV News on WhatsApp
Scan the QR code on your mobile device for all the latest news from around the country