Lightning striking the top of Ben Nevis has been captured on camera.
The bolts could be seen amid thundery weather around the UK's tallest peak on Monday.
Roads and railway lines were closed following landslides caused by heavy rainfall near Fort William.
At around 7pm, the storms brought a spectacular light show to the mountaintop.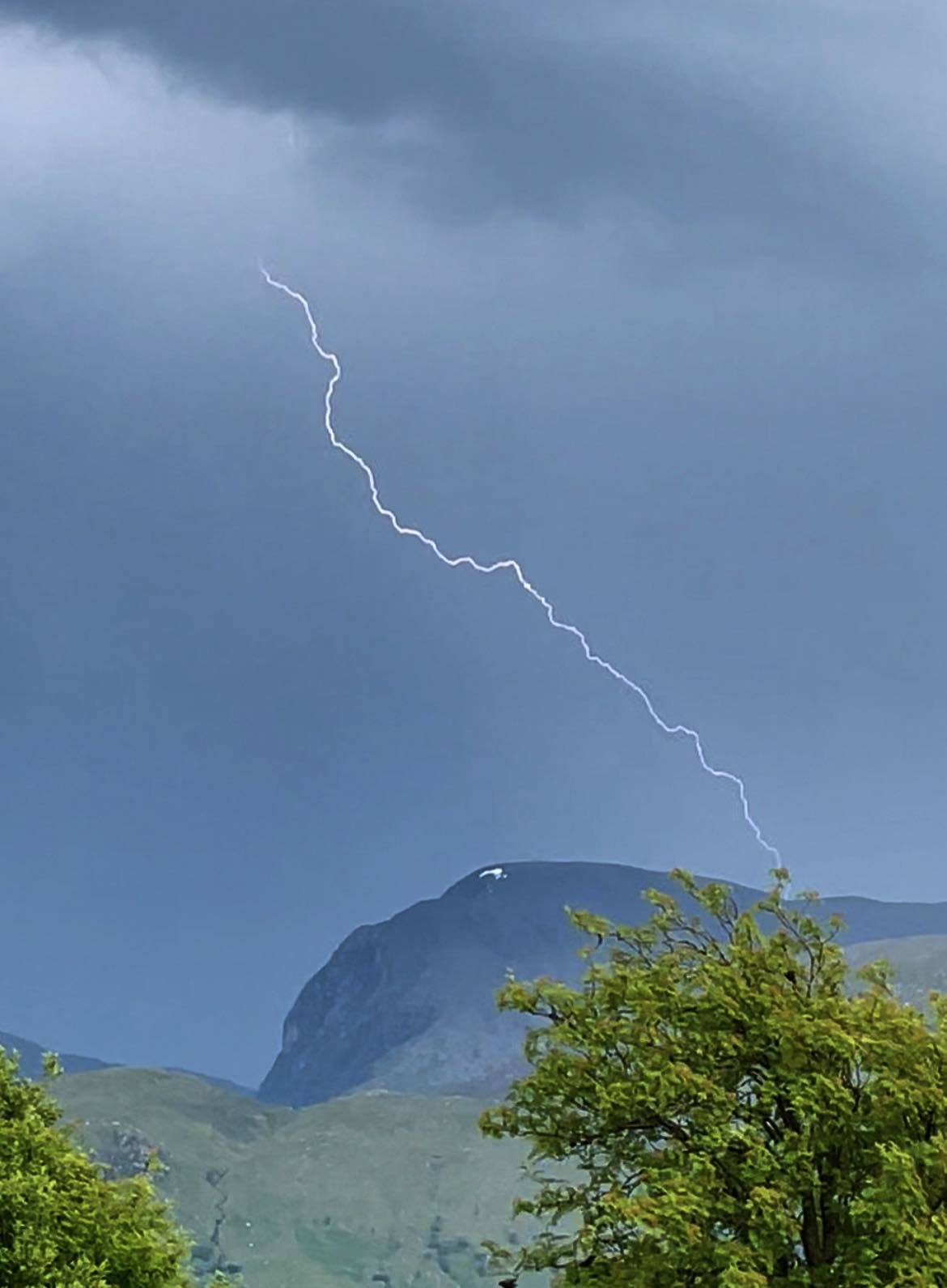 "I was trying to capture a video with the sound of thunder and moody sky above Ben Nevis, I just timed it perfectly for the lightning," Jane Young told STV News.
Areas of the Scottish Highlands have been battered by heavy rainfall and thunderstorms with train lines, roads and properties affected after days of scorching weather.
The A86 between Laggan and Spean Bridge has been closed since Monday after almost a week's worth of rain fell over six hours.
The West Highland Line has also been closed due to damage caused by flooding in the same area near Roybridge.
Passengers have been warned to expect delays to their journeys after trains were disrupted by hot weather conditions.
Network Rail said track temperatures in the south and west of the country reached peaks of 47C on Tuesday with multiple lines disrupted.
STV meteorologist Sean Batty said hot conditions are set to continue through the week however, temperatures could decrease reaching the low to mid 20s widely.
Overnight temperatures will also remain high over the next few nights, with close to record June levels across Argyll and Bute, the west Highlands, Inverclyde and Ayrshire.