Around 400 tonnes of soil and rocks have closed down a major Highlands road after a landslide amid rainy conditions.
The landslide closed down both carriageways of the A86 near Roybridge following heavy rain at around 8pm on Tuesday.
Traffic Scotland reported the road had been reopened as of 1pm, with temporary traffic lights in place while BEAR Scotland staff worked to clear the debris.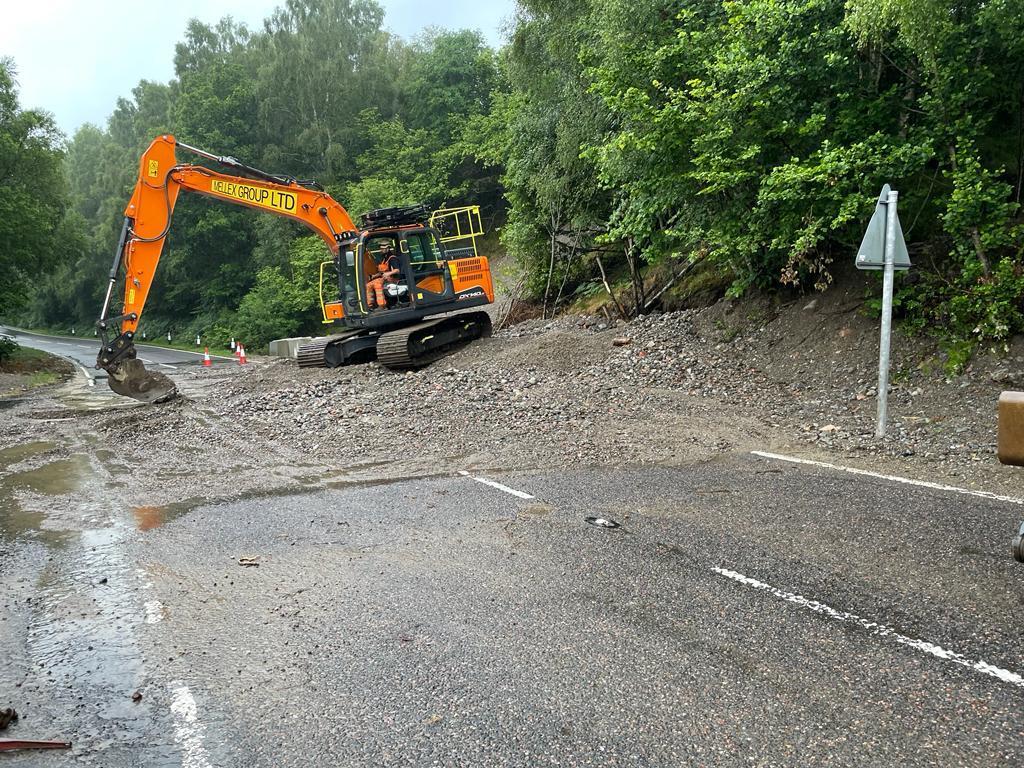 A spokesperson for the trunk road operator said: "Following washout of some water courses after heavy rain last night at the A86 near Roybridge, after heavy rain last night, when 400 Tones of debris came down off the hillside, BEAR Scotland's team is working hard to clear the road.
"We will provide an update when more information is available.
"There is currently a diversion in place (check here for more), however our team is assisting local residents to pass with care."