Islanders in the Outer Hebrides have won a share in a £3m prize jackpot in a People's Postcode Lottery draw.
A total of 101 people in North Uist and Berneray got lucky after their postcode sector, HS6 5, was revealed at an event in the village hall.
Two neighbours from Berneray even scooped £193,055 each when they learned their full postcode, HS6 5BJ, was the winning postcode.
Pamela Macaskill, who works at Chearsabhagh Museum and Arts Centre, was one of the players who received the staggering amount.
The 43-year-old said: "I'm just numb, my mouth is dry. I'm completely speechless. You just don't believe it will ever happen. I mean that's massive isn't it? My palms have not stopped sweating.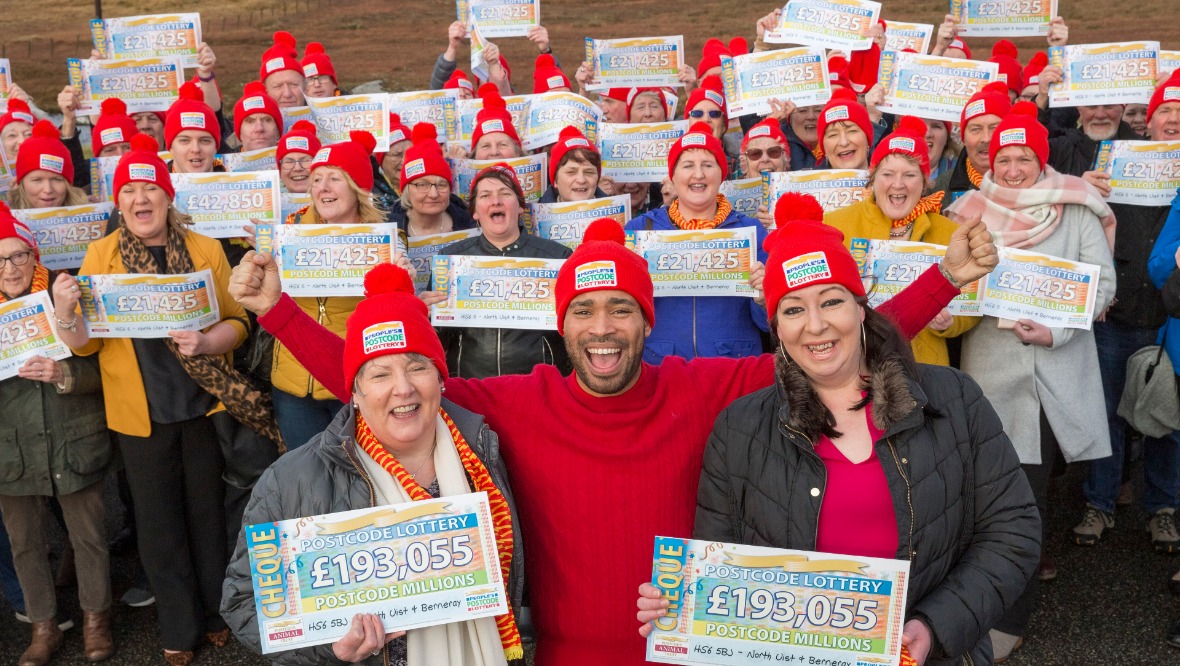 "The whole place has been buzzing. It's such a big amount for such a small community. I know pretty much everyone here. It means so much to all of us."
Ms Macaskill's husband Angus, a bricklayer, was working just around the corner when she received her cheque.
When she called him to tell him the good news, he didn't believe her.
She said: "Angus didn't believe me. He wasn't taking anything in. He'll get a new quad bike if he's lucky."
The remaining 99 residents received cheques ranging from £21,425 to £64,275.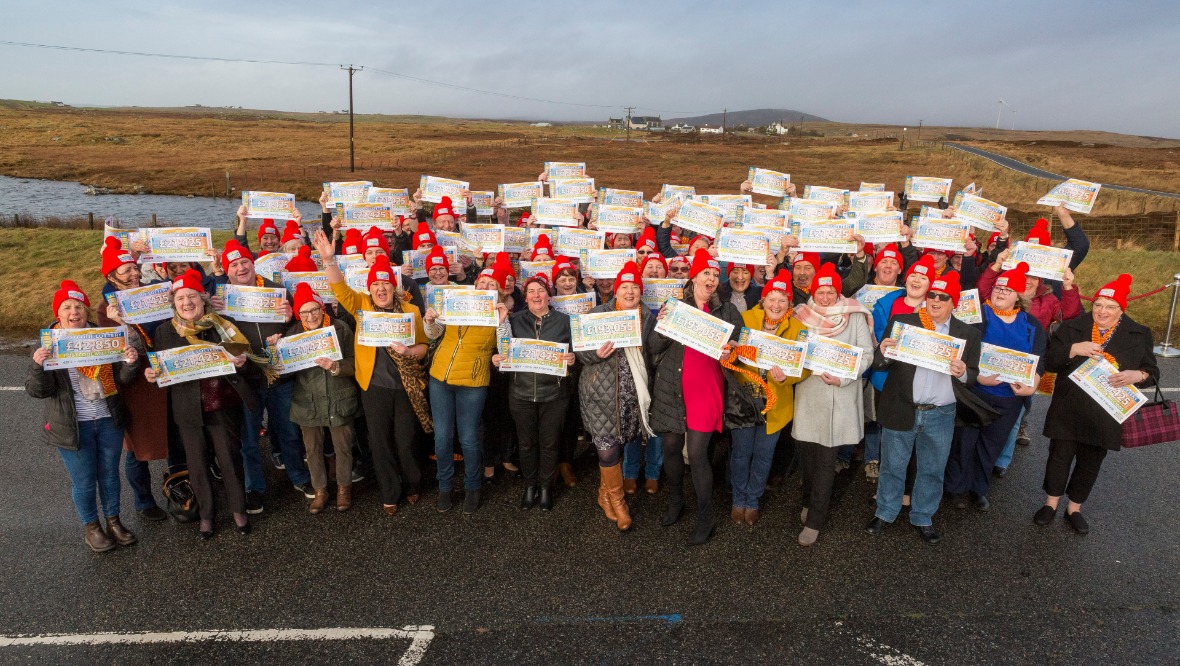 Flora MacDonald, who works in a local supermarket, won £21,450.
The 57-year-old said: "It's unreal. There has been such a buzz on the island. Everyone has been coming in the shop and congratulating us.
"There's nine of us in the Co-op and eight of us have either won or know someone who did. Everyone is buzzing and we're all happy for everyone."
Good causes have benefitted from as well, with Woodland Trust receiving more than £11.8m.
Part of the funding will enable local island primary, Sgoil Uibhist a Tuath, to plant 420 trees to create a native woodland area.
Volunteering Hebrides received £19,861 to support people who are housebound due to physical or mental health issues.