An investigation into the grounding of a ferry which was carrying 60 passengers is under way, it has been confirmed.
Three children and a baby were among those safely rescued from the MV Pentalina on Saturday evening after it was grounded in St Margaret's Hope, near Orkney.
RNLI vessels rushed to the scene after smoke was detected in the engine room.
The ferry had only resumed service on Wednesday to allow another ferry, the MV Alfred, to service CalMac routes on the west coast of Scotland.
Pentland Ferries confirmed on Sunday that an investigation into the grounding is now under way, following calls for "urgent answers".
The operator's managing director, Helen Inkster, said the vessel is currently undergoing a survey to measure how much, if any, damage it sustained.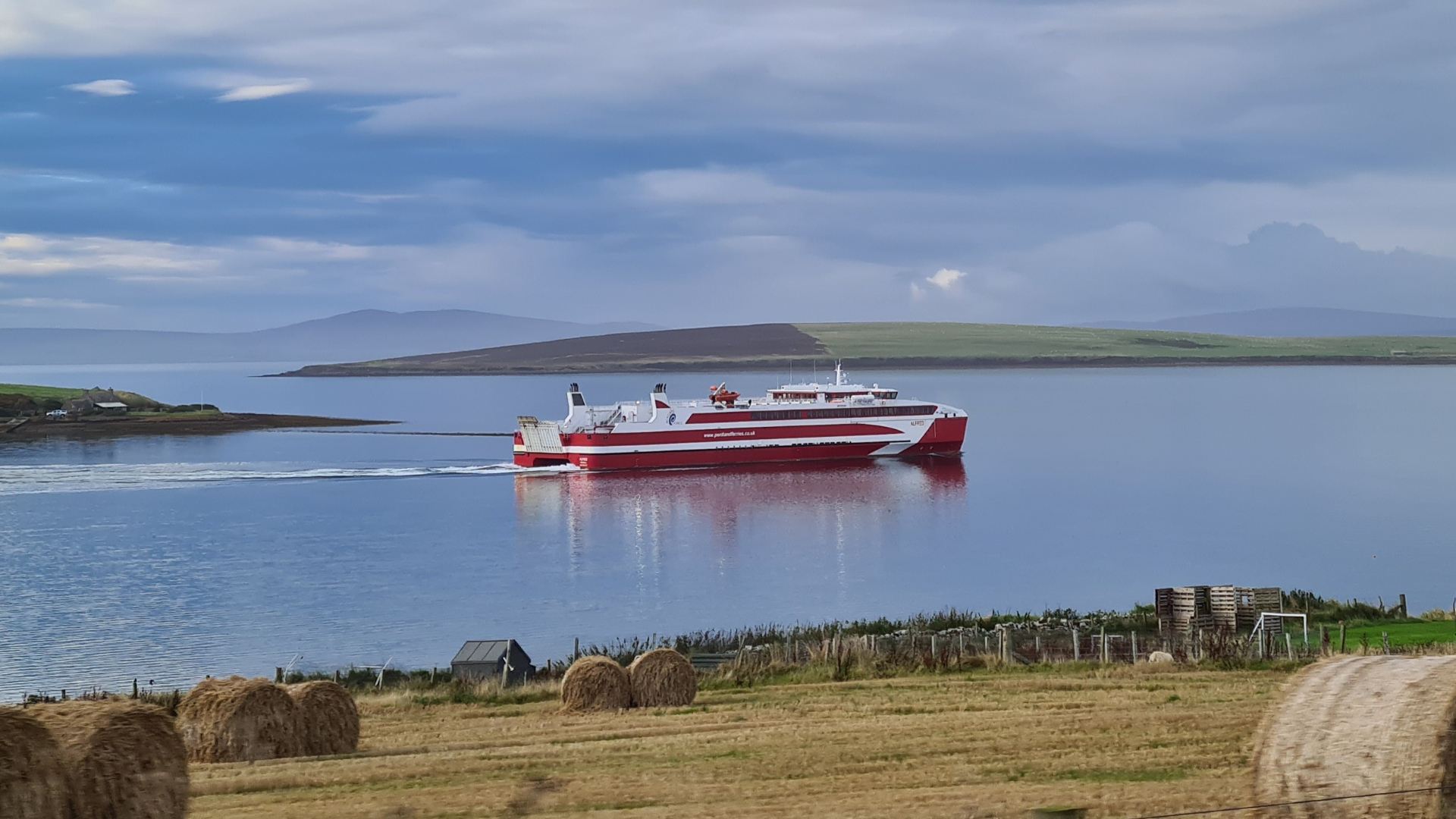 "Only when we know the extent of the problem, can we formulate a plan to resume service," she said.
Ms Inkster added that the survey is being conducted by the Maritime Coastguard Agency (MCA), and the Marine Accident Investigation Branch is expected to arrive on Tuesday.
An MCA spokesperson said the cause of grounding could have been "sudden mechanical failure", from initial reports.
They said: "The Maritime and Coastguard Agency, in conjunction with the vessel's classification society, completed surveys on the vessel Pentalina on April 18 and issued a passenger ship safety certificate; at this time the vessel met the standards required for issue of this certificate.
"Surveyors from the MCA will be attending the vessel on Sunday in St Margaret's Hope to undertake initial fact-finding to establish the cause and circumstances surrounding the incident which occurred on the evening of April 29.
"While the facts haven't been established yet, initial reports from the operator point to the cause of the grounding being a sudden mechanical failure."
READ MORE: 'Urgent answers' needed after 60 rescued from recently-inspected ferry
Earlier, Orkney MSP Liam McArthur said that the MCA will face "important questions" after recently certifying the vessel as fit for service.
He said: "There are important questions for the MCA to answer, having so recently inspected and certified MV Pentalina fit for service. People in Orkney will expect answers to those questions as a matter of urgency, not least given the importance of this service to the Orkney community.
"Answers are required too from the Scottish Government, whose failure to procure new ferries in a timely fashion has left services both in the north and on the west coast extremely vulnerable. As a result islanders and island communities are left paying the price.
"I have lodged a topical question and will be pressing the transport minister to set out what action he plans to take to ensure capacity is maintained on these key routes serving Orkney."