This video shows the incredible moment a wildlife guide and his partner have a close encounter with a basking shark and then, one hour later, also spot two orcas.
Jimmy Hall, who has been working as a wildlife guide at Sea Life Mull for a year, said he had been warned by another boat that basking sharks had been spotted near Calgary Bay, on Wednesday.
Jimmy said: "We headed to the area, and saw them 300m away and cut the engines.
"We waited and 20 minutes later, one of them decided to swim by the boat.
"I was stood on the boat trying to get photos as the shark started to swim towards me, so I pulled my phone out and hit record.
"I was over the moon as it's the first basking shark I've ever seen and I couldn't believe how lucky I was."
Jimmy wasn't alone on the boat and was able to share this special moment with his girlfriend Hannah Lightley.
"Hannah was also on the boat with me, she can be heard screaming out of excitement in the video," he added.
"Sharing that encounter with her made it even more special."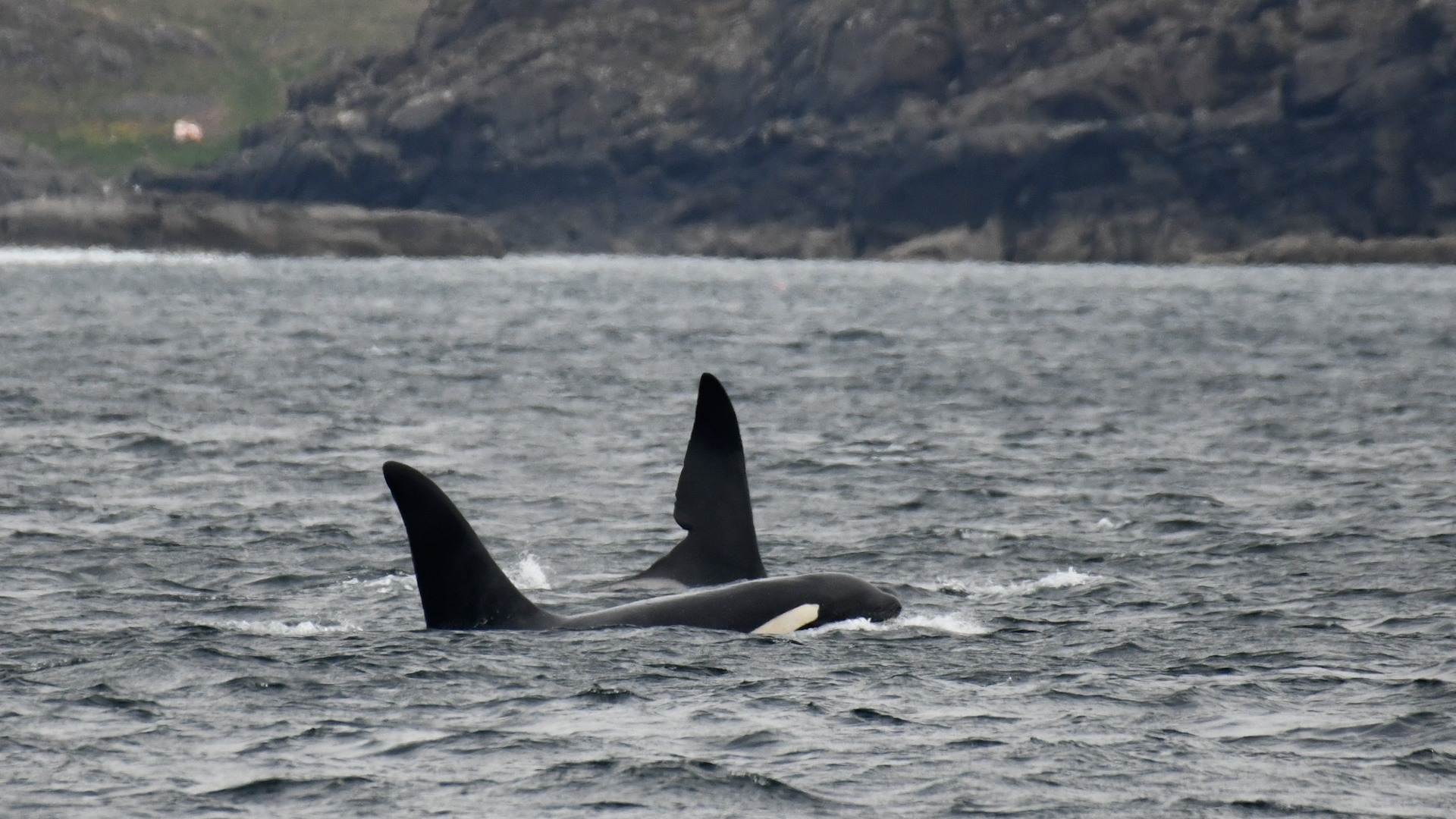 Roughly an hour after coming so close to the shark, the lucky pair also managed to spot two killer whales.
Jimmy said: "We also saw the orcas.
"It was just a ridiculous day."