Hundreds of Gaelic books have been found dumped in a skip in Oban.
Argyll and Bute Council said it had launched an investigation after the discovery was reported near to what was previously the education department.
The skip was full of children's books, educational literature and hundreds of pounds worth of dictionaries, with some still in their wrapping.
One parent, who saved as many books as she said she could, felt "utterly disgusted".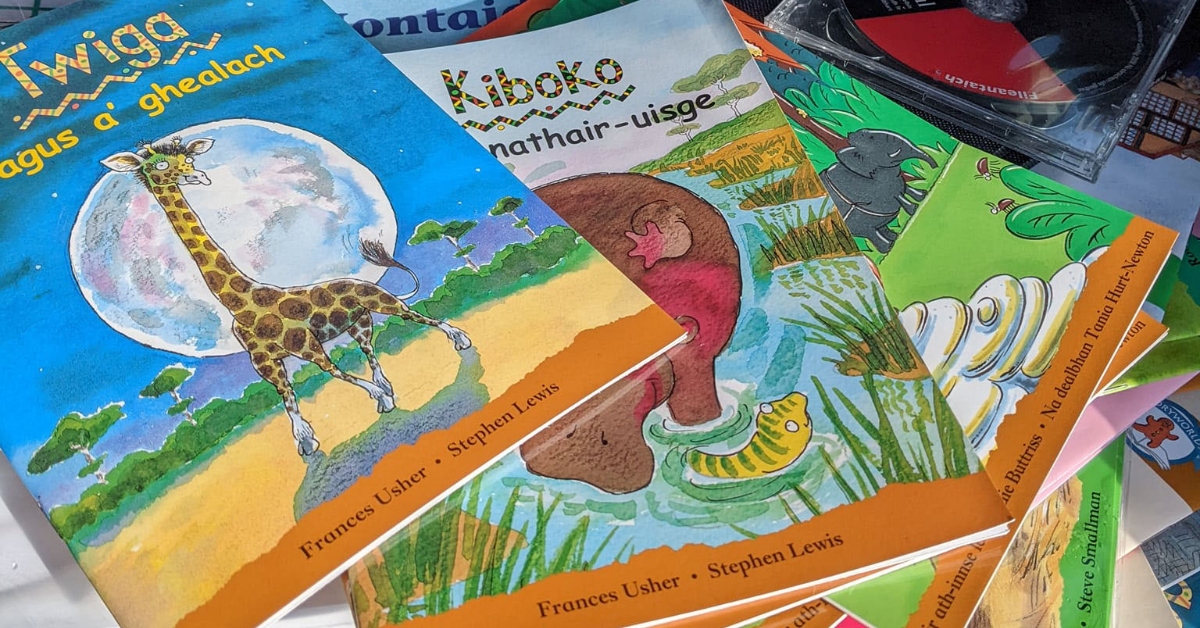 Comann nam Pàrant an Òbain (Oban Parent Association) complained to the council about the discovery on Dalintart Drive.
Alison Craig, chair of the group, said: "Gaelic is a community. Not one that is split by location as it is part of our heritage, and it is now recognised as such in law.
"Today I very much feel part of that community, the people who know the difference between right and wrong, those that care about the heritage, language and education of our children.
"I have been genuinely astounded by the many, many requests we have had for the dumped books, from the other [Gaelic Medium] schools in Argyll and Bute all the way to the Borders and right up to Mallaig and beyond."
Rockfield Primary School, in the town, provides Gaelic Medium education from age three.
Oban High School has a Gaelic department that delivers a fluent speaker's and learner's pathway.
Several other schools in Argyll and Bute also offer Gaelic.
The Scottish Government has made a commitment to support Gaelic as an official language of Scotland.
Statutory guidance gives parents the right to request Gaelic education for their child.
A spokesperson for Argyll and Bute Council said: "We are aware of an issue relating to the disposal of materials in Oban and we are conducting a full investigation."