A year after surviving a mid-air crash that killed a colleague, an environmental campaigner known as 'the human swan' has begun a new quest.
Australian biologist Sacha Dench was badly injured in a collision last September involving two paramotors in the Highlands.
She was in the air tracking Bewick's swans, but her expedition ended in a tragic collision between her flying machine and that of her cameraman Dan Burton.
Sacha suffered multiple injuries and, at one stage, feared a possible leg amputation.
Eternally grateful to surgeons who came to her rescue, she is defiant in her continuing quest to help endangered species, switching to drones for her latest expedition.
The founder of Conservation Without Borders said: "Dan would have been a big part of this expedition. He was my prime flying buddy, also my free-diving buddy.
"We'll be doing this expedition as much for him as for the birds and he wouldn't want it any other way."
The campaigner is unsure about when she will return to the air, as she bids to regain full fitness.
"I will be flying again if I can," she said. "But I'm not going to hang all my hopes on that.
"I'll be flying again by some means, perhaps not exactly the same means as before."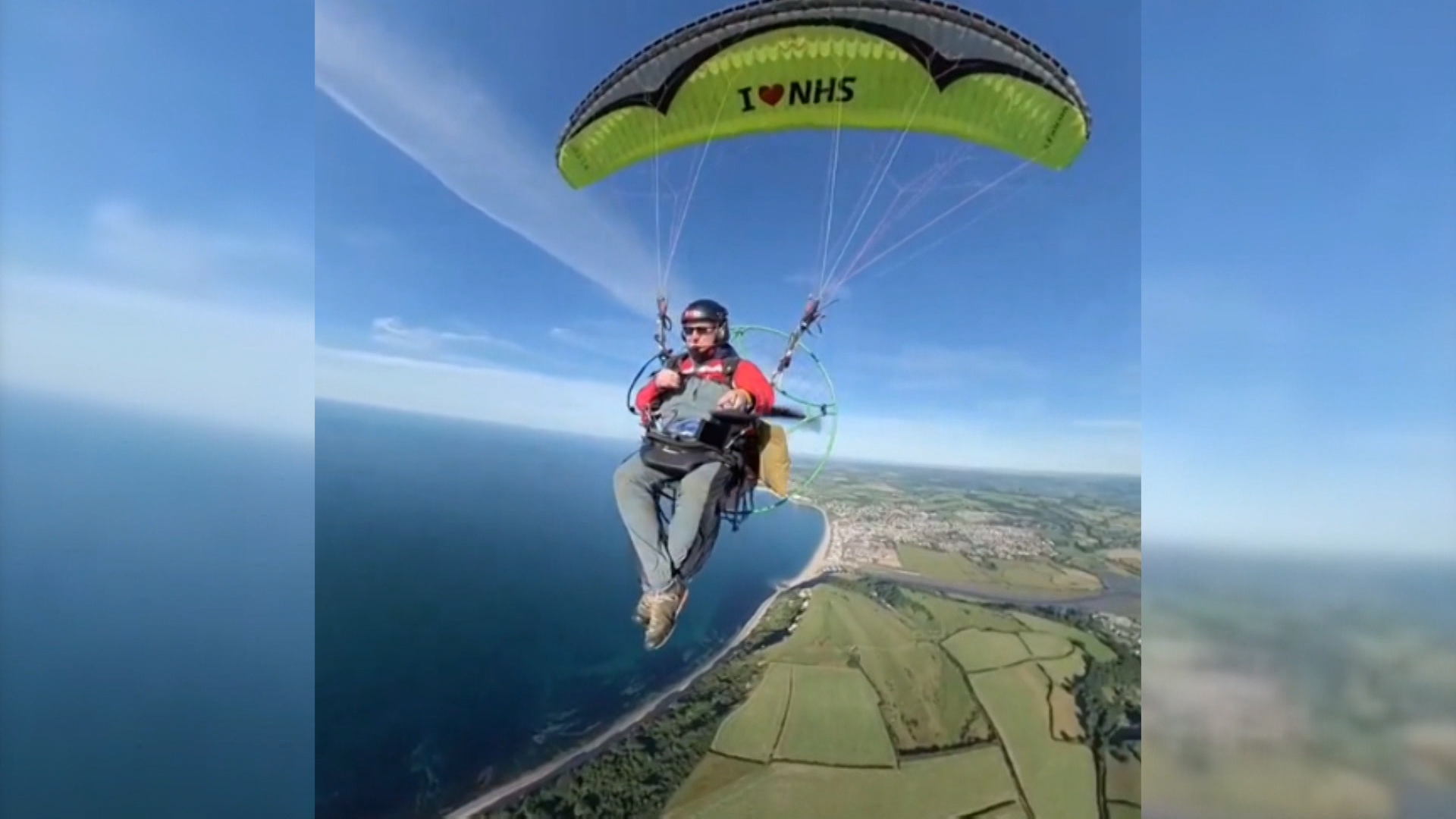 The new focus is osprey, which were saved from extinction in the Highlands.
Inspired by leading ornithologist Roy Dennis, Sacha's team will follow the birds' migration route across 14 countries between Scotland and Ghana in west Africa.
They will stop at key locations used by ospreys and make friends with people to learn what they know about the species, their survival rate and about other birds that share the migration route.
Accomplished scientists recruited for the project will collaborate with governments, and they're philosophical about the damage caused to fragile habitats.
Lead researcher Dayo Osinubi said: "Industry is not the enemy, it's actually the partner.
"We want to work together with industries to say that the longer, the better we can shape our 'exploitation', the better it is for everybody, the better it is for the planet."