It's been three years since the last gathering of its kind in Braemar but as the sun shone down on hill running and bagpipe playing, organisers said there was an "unusually big crowd".
The annual event is key for the local economy and along with the affects of the pandemic, it's absence has been noticed by locals.
"It's been three years, it's great to be back to see a crowd, an unusually big crowd this year," organiser Peter Fraser told STV News.
"I think everyone's just delighted to get back to normal. It's great to see people we haven't seen for two or three years and catch up on old times."
The absence of another key player was also noticed by locals on Saturday, as for one in only a handful of times, the Queen was unable to attend.
The monarch, who is currently at her Balmoral residence in Aberdeenshire, did not attend the popular Highland Games.
It is understood the decision was taken for the comfort of the head of state who has been suffering from mobility problems since last year.
But with roaring crowds and excitement for the arrival of HRH Prince Charles, Mr Fraser said he was grateful for the input the Royal Family have on the games.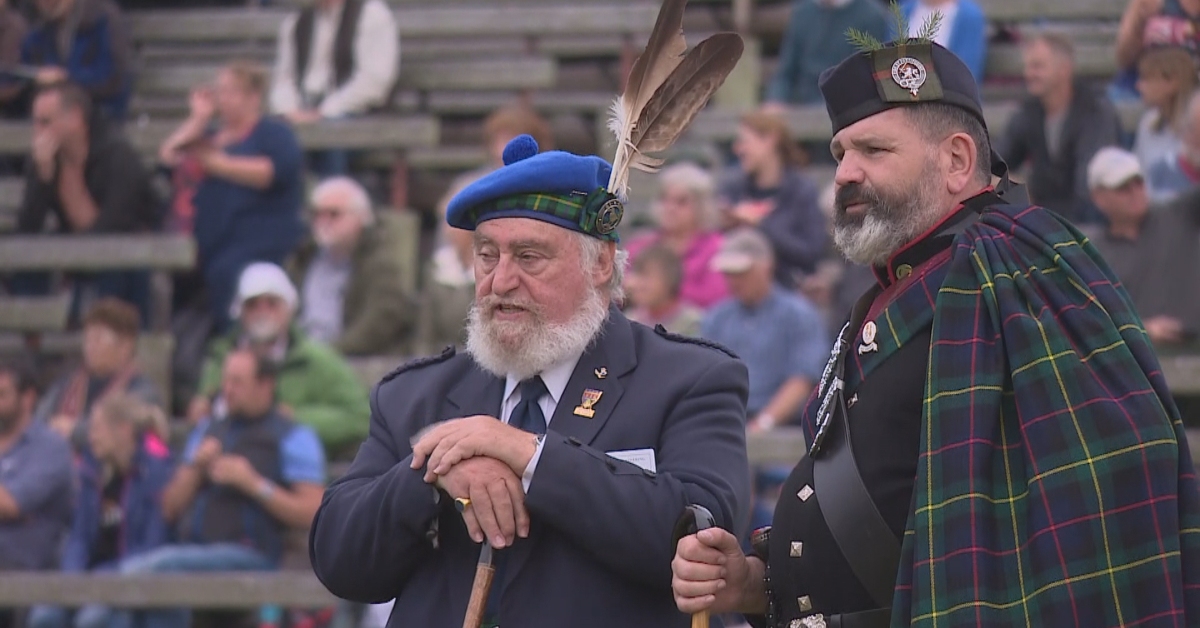 The Duke of Rothesay opened the Jubilee Arch at 3pm before taking his place in the Royal Box.
Mr Fraser put the enormous crowds down to the arrival of the Royals, saying that Deeside in Aberdeenshire would "just be another glen" if not for the family.
Despite the Queen not visiting the games this year, the Braemar Royal Highland Society said it stood by her decision.
Mr Fraser said: "Unfortunately she's getting on in her years and her health comes first.
"We just have to accept she's not well and there's nothing we can do about that.
"She's been very good at attending these games for years and years – 70 years so she's done her fair stint.
"We abide by her decision and we wish her well."