A Highland estate has provided 100,000 face masks to help protect care workers during the pandemic.
Highland Home Carers has benefited from equipment donated by the Cluny Estate at Laggan.
It had sought guidance from Highlands and Islands MSP Edward Mountain about organisations in urgent need of supplies.
The use of face masks is now required when providing home care.
The donation will protect the organisation's 500 staff for up to a month.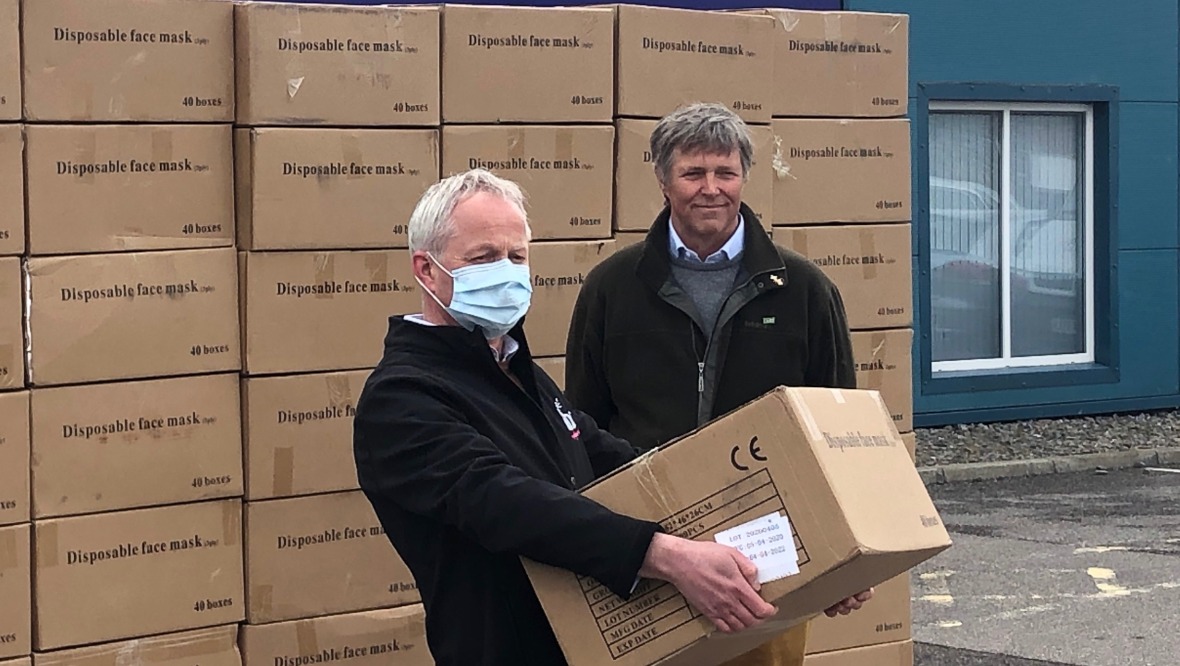 Mountain handed the masks over to managing director Campbell Mair at HHC's Inverness depot.
Mr Mair: "We're so grateful for this support. This directly strengthens our ability to care for and support the most vulnerable people across the Highlands and will be of immediate benefit.
"I'm immensely proud of our precious workforce who are showing unswerving commitment.
"Each and all are an absolute credit to themselves, the organisation, the sector and our communities."
Mountain said: "I'm extremely grateful to Cluny Estate for donating these face masks.
"It's incredibly generous and shows their support for the local community and specifically the Highlands."