A hero dad rescued a woman and three kids from drowning.
John Haughie, 32, was at the beach with his wife and two daughters when they heard screaming coming from the water.
The brave dad of-two from Alexandria, who was on holiday in Arisaig, near Fort William, raced into the water and dived under to grab all four people, before dragging them to safety.
Both families had been so startled by what happened that John and his two-year-old daughter, Bella, were the only people not crying.
John rescued Poppy McCallie, aged nine, and her brother Ben, 14, along with their mum, Katrina, 38, and her eight-year-old brother Lewis McCorkindale.
Mum-of-three Katrina, from Hamilton, can't swim but saw the children struggling and dashed into the water before realising she was in trouble herself.
John said: "I had the chance to try and stop them from drowning or stand by and do nothing, even when I got them out of the water they were struggling to breathe and crying.
"The tide went out and the kids followed it, and there's a big drop.
"I had seen the little girl and the boys, and I dived down underneath them and I was about to swim away when I realised the mother was under the water.
"I could see her under the water with her eyes wide open, and I reached out with my right hand and grabbed her too.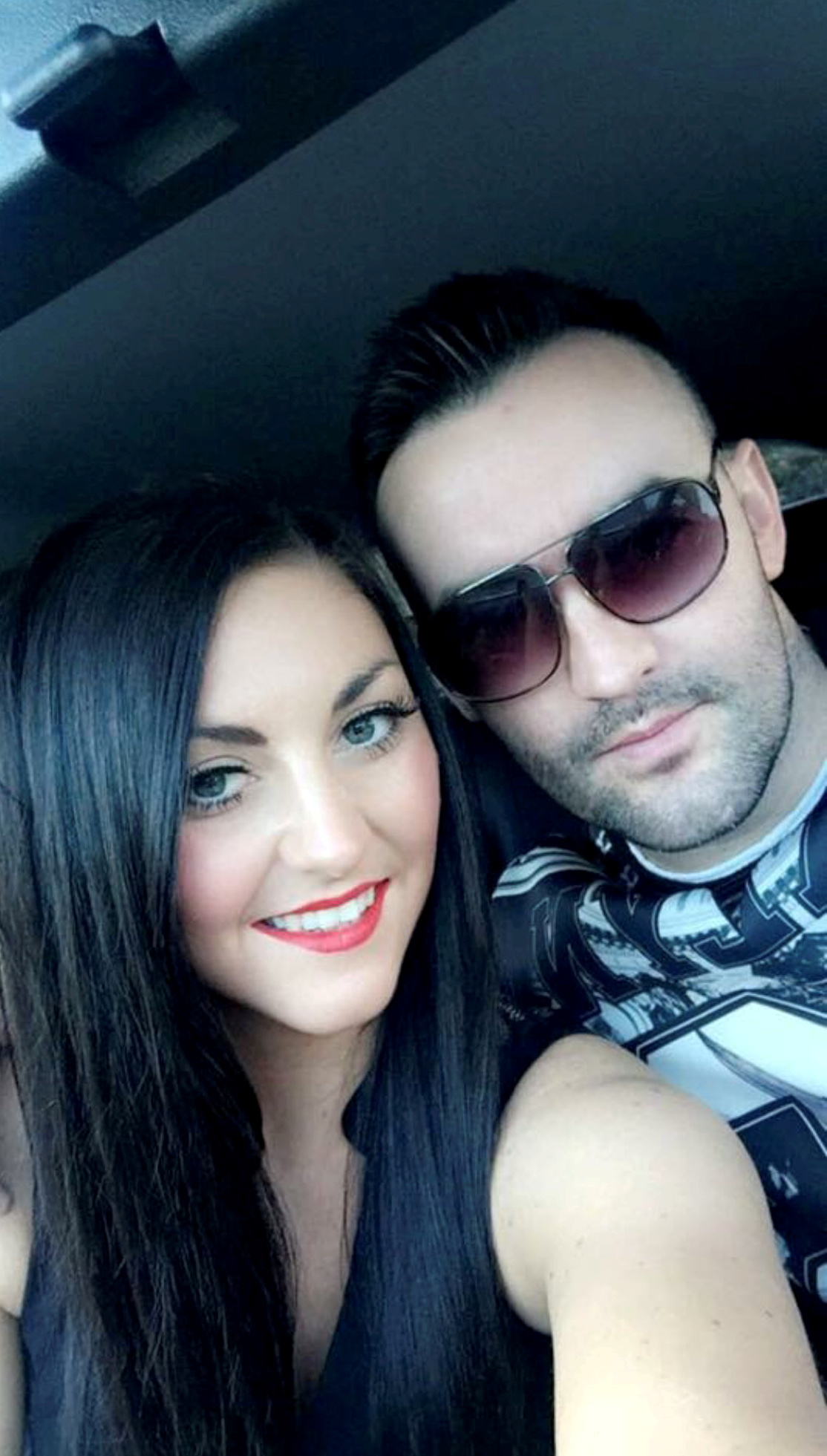 "You think it would be hard to grab four people, but everything slowed down.
"I knew how many people were in the water and I knew I would have to dive underneath.
"The kids were shouting 'you saved my life, the man saved my life', everyone was crying, except me and my baby daughter."
Mum-of-three Katrina had lost sight of her youngest daughter, Willow, aged six, and feared she had been sucked under the current on August 9 – but she was actually on the beach.
She praised her oldest child for noticing Poppy and Lewis were in trouble.
Katrina said: "Ben is an inspiration, if he hadn't swum to the kids so quick we wouldn't have realised the distress they were in.
"They were literally a metre away from us and the waters edge paddling and splashing and the undercurrent swept them away.
"Until I was in the water myself I didn't realise how dangerous it was."
Her husband, David, 39, was back at the caravan when his family got into trouble.
Katrina said: "I ran into the water, but the current was strong and I had no chance of saving all of us.
"I was trying to hold the kids up, but there was nothing below me.
"We were all screaming and the kids were clawing at me.
"It probably didn't last more than a few minutes, but I honestly thought my babies were going to die."
Lorry driver John came running from the top of the beach, where he had been with wife Cheryl, 31, their daughters Bella, two, and Kiera, 12, and Kiera's friend Ellie, also 12.
John added: "We had never even been to that beach before, it was spontaneous.
"I thought it was fate, the odds were so low of us being there."