Two insect species – never before seen in the UK – have been discovered within a forest in the Highlands.
The fungus gnats were trapped at Woodland Trust Scotland's Arkaig Pine Forest in Lochaber in 2018.
Their presence has emerged as an expert painstakingly works his way through tens of thousands of other insects trapped along with them.
Fungus gnats are a large group of tiny flies whose larvae feed on mushrooms and fungi.
Boletina gusakovaeis mostly found in Finland and Russia, while mycetophila idonea in Estonia, Poland, Slovakia, Georgia and Luxembourg.
Surveyor Ian Strachan said: "My guess is that these two have always been here, or at least for a long time, but just not found before."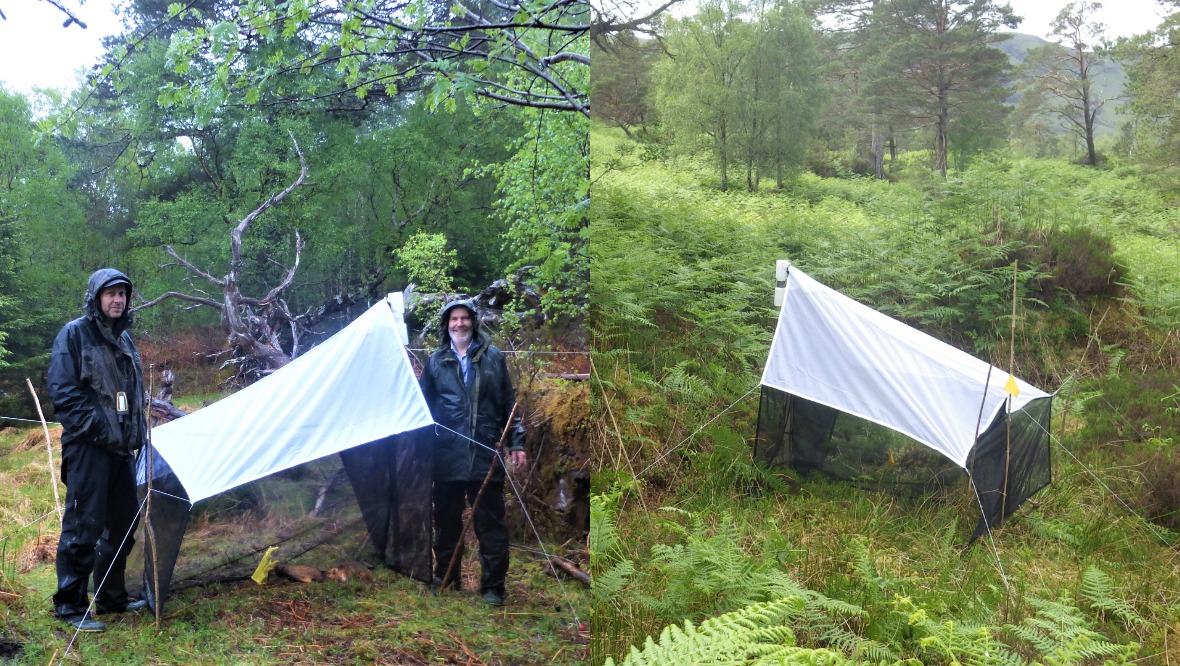 The new-to-Britain flies were represented by just one male of each species, out of more than 1500 fungus gnats Mr Strachan had in turn separated out from tens of thousands of other insects in the sample.
He said: "This was a very exciting find. It makes all the hours of sorting seem worthwhile."
Mr Strachan has sorted through some 20,000 specimens from the Loch Arkaig traps so far – using a binocular microscope as most are less than 1mm in size.
A considerable number of specimens remain to be sorted and/or identified.
Mr Strachan added: "It is a very laborious process. It could be several years before all the species are identified – but I am determined to get as many as possible done."
The insect survey was carried out as part of long-term monitoring of the forest's biodiversity, with 262 species of flying insect found so far.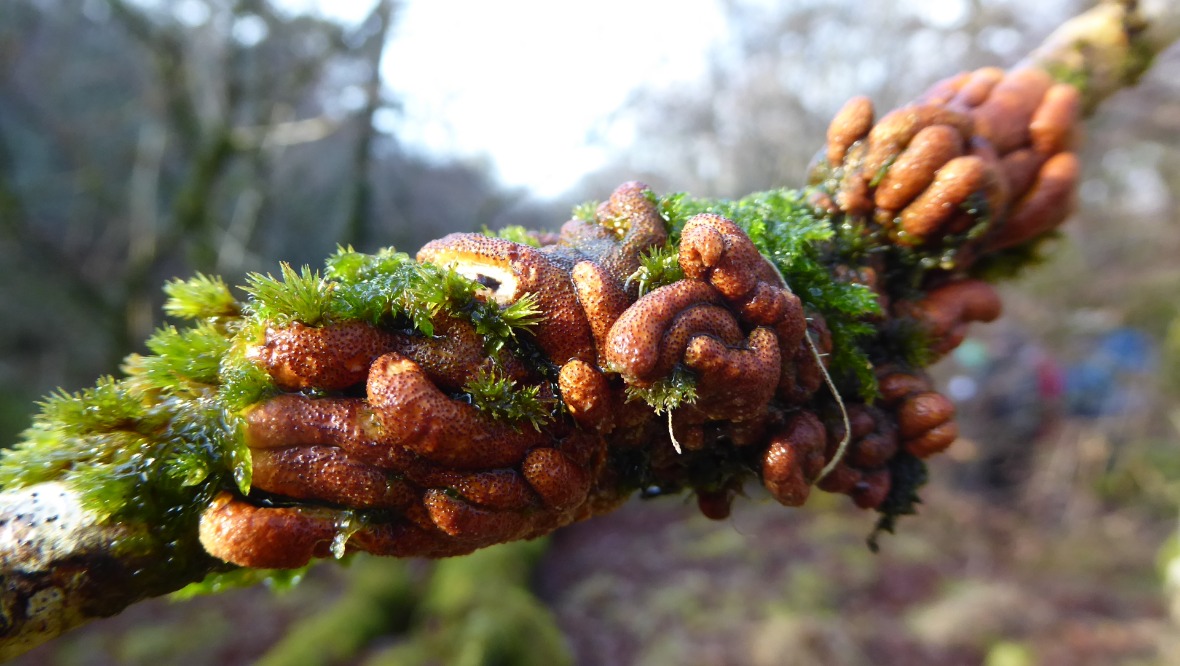 Meanwhile, a rare rainforest fungus was discovered within the trust's Dunollie Wood on the hill behind Oban.
The hazel glove fungus was spotted by retired countryside ranger Richard Wesley during a visit to the area with Lorn Natural History Group.
Mr Wesley said: "After resting on a log, I looked down and to my surprise spotted a windblown twig with a small sample of hazel glove, as though it had been placed there for me to find."
Hypocreopsis rhododendri, the hazel gloves fungus, is a priority species on the UK Biodiversity Acton Plan and Scottish Biodiversity List.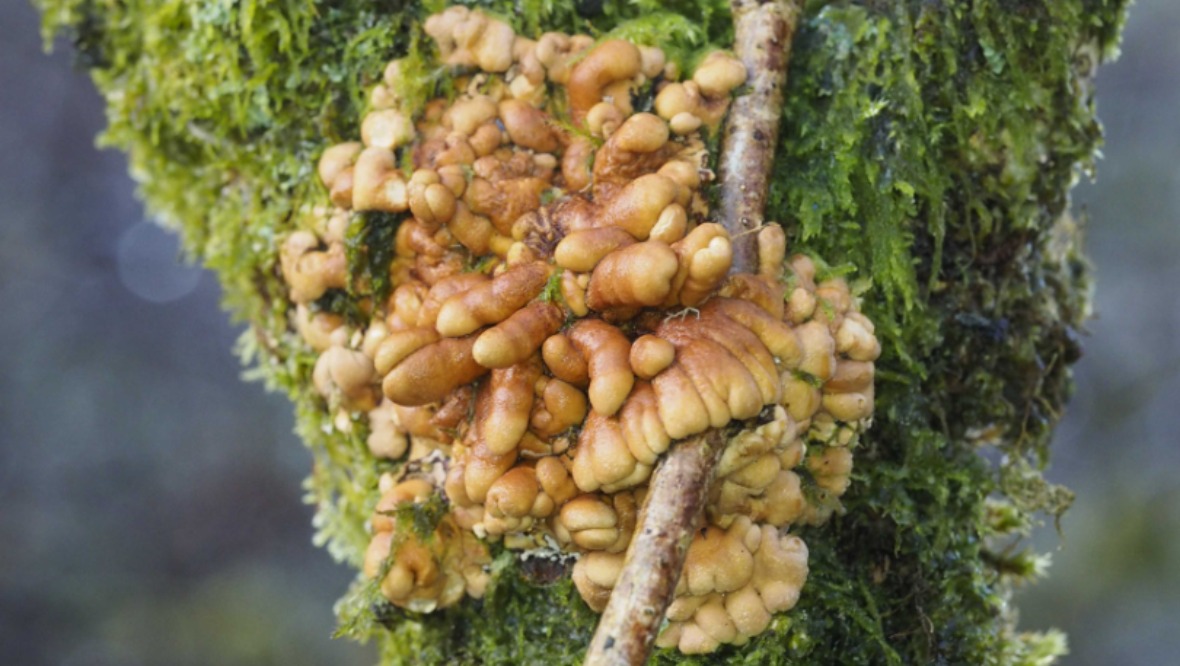 George Anderson, of Woodland Trust Scotland, said: "Hazel glove is an indicator of high quality temperate rainforest so we are really pleased it has been identified at Dunollie Wood.
"It might surprise a lot of people to know that Oban is a town with a rainforest at its back. It is very visible to anyone who has ever come in on a ferry to the town.
"Last year we formed the Atlantic Woodland Alliance, a partnership with other landowners, community and conservation groups which aims to secure a better future for this dwindling habitat.
"Scotland's rainforest is just as lush and just as important as tropical rainforest, but is even rarer."
STV News is now on WhatsApp
Get all the latest news from around the country
Follow STV News
Follow STV News on WhatsApp
Scan the QR code on your mobile device for all the latest news from around the country