The Cairngorms could play a key role in helping tackle climate change.
Peatland covers a fifth of the Scottish landscape and is regarded as globally important sinks to capture carbon – but it is fragile.
Wet peat captures carbon – but when it dries out, greenhouse gases are released back into the atmosphere, contributing to climate change.
Many areas of the national park are peatland, which has been worn away due to wind and rain over hundreds of years.
Now peatland habitat is being carefully dug out and packed to fill in what are called peat 'hags', ridges of eroded and dried soil which release carbon into the air when exposed.
The area being worked on is equivalent to around 60 football pitches – and it's hoped carbon will be locked in for centuries to come.
Sarah Nicholas, Forestry and Land Scotland Carbon Projects Manager said: "Globally degraded peatland is contributing around five per cent to all greenhouse gas emissions and that figure is going to be a lot higher in Scotland.
"What we are doing is making sure that carbon stays locked up in our soils and remains in good condition both for the habitat and the climate in general."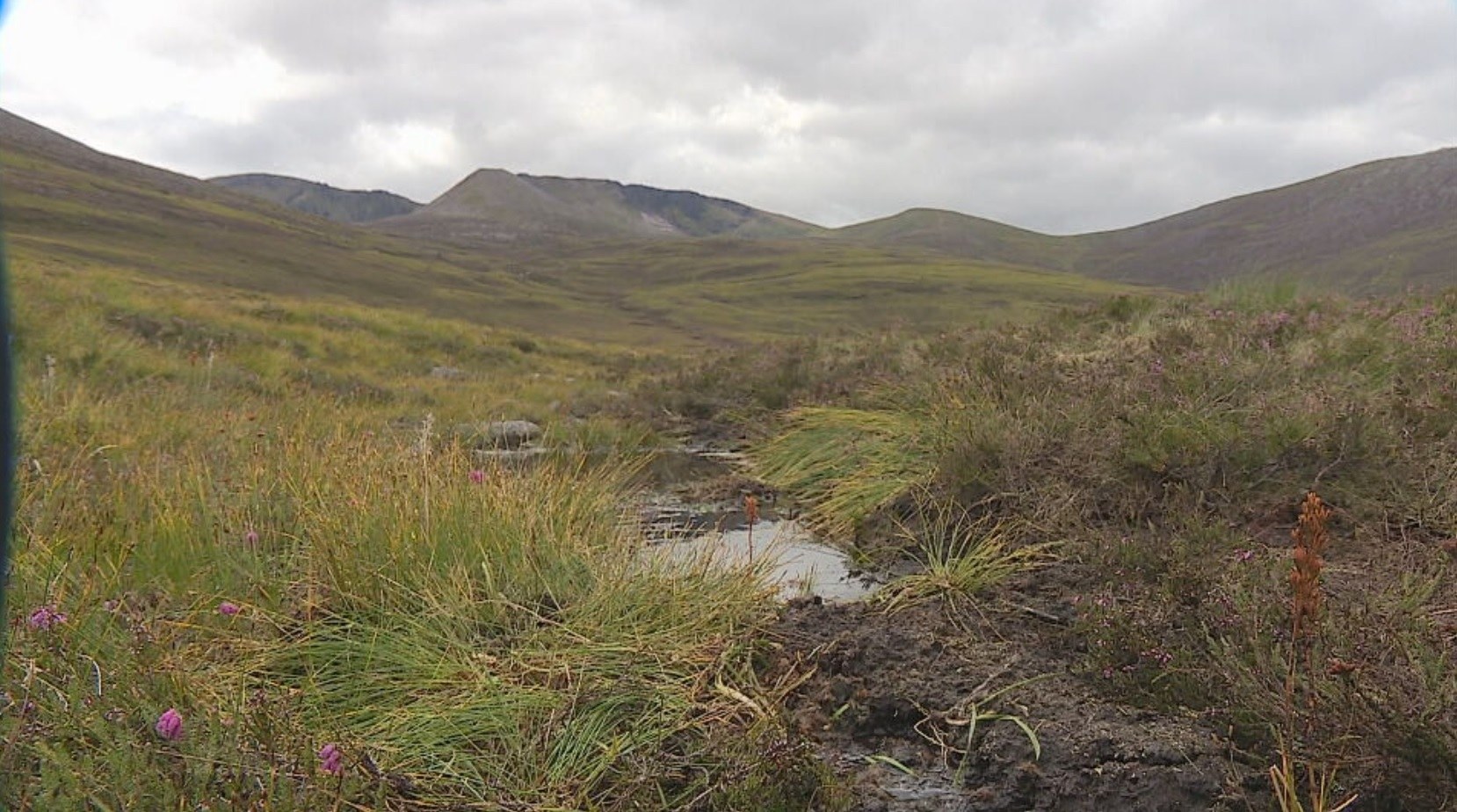 More than 80% of Scotland's peatland is damaged in some way whether through draining or extraction.
Work is ongoing in areas across the country to protect and restore them, with the Government committing to spend £250m on peatland restoration by 2030.
The project in the Highlands is expected to take two years to complete.
Peatland Restoration Forester Isabelle Destor added: "The peat hags are eroded and it is irresponsible for the warming up of the planet. We need to make them stable.
"Wherever we can, we try to put small peat 'dams' to try to retain pools of water which will be colonised by sphagnum moss which retains water and will rework the peatland."
"There may have been sheep and deer, but because of high altitude, snow and precipitation. no drains and that is enough for water to come down and erode some of this peat.
"It's at the top agenda to take care of our open peatland."