Foula lies roughly 20 miles off the west coast of Shetland and is home to just 28 residents.
In Roman times it was known as 'Ultima Thule,' which roughly translates to 'the edge of the world'.
The island is vulnerable to the effects of climate change and is looking for a new headteacher to run the local school, which has just four pupils.
Its population has been on the decline since the 19th century and residents are keen to welcome new neighbours.
But Foula has no 4G internet, shops or pub – and transport to and from the island can be difficult due to changeable weather.
It's kept going by its characters – those who devote their lives to keeping the lights on and its industries active. Scotland Tonight travelled to meet them.
Kenny Gear
A leading member of the Foula community, Kenny was born on the island in the late 1960s, attending Foula Primary School before moving to Lerwick.
After graduating from high school, he moved to Australia and Asia to work as an engineer, where he met his wife Mei.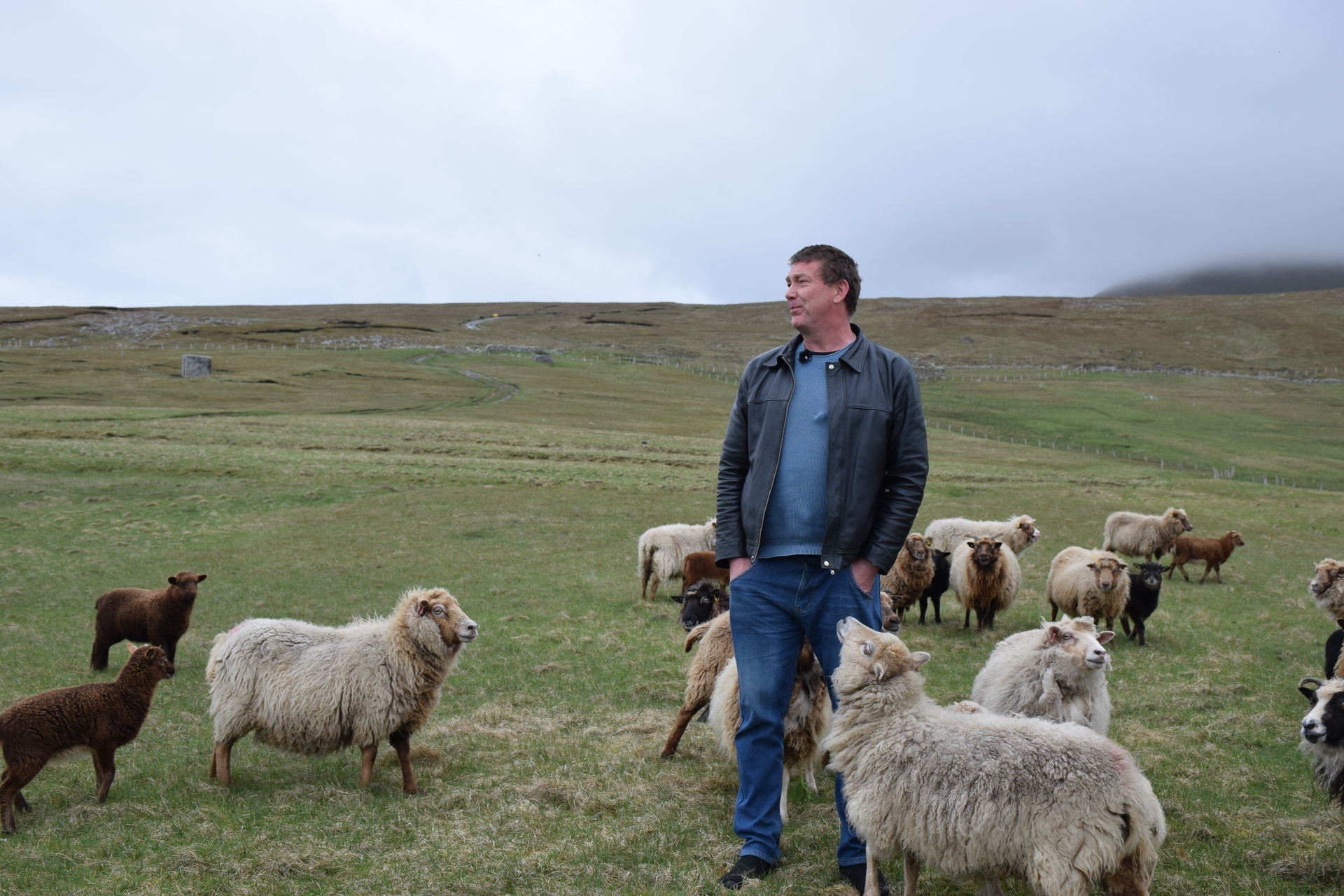 Five years ago, Kenny moved back with his young family. He wanted his two children to grow up in the same "natural playground" he enjoyed as a youngster.
"For most people who come from Foula, it really gets under their skin," he said. "Or it's already under their skin when they leave."
Kenny describes himself as a "full time Foula-man", contributing to the island's power network, the fire station and the ferry.
"Growing up in the early 1970s, it was a different way of life," he said. "There was no electricity, no mains water, so all our water came from a well.
"We ran a generator sometimes, but most nights we'd pump up the Tilley lamp to bring light.
"An old culture like that shapes you. You're a bit more laid back and your values are a bit different."
Kenny wants to develop tourism; he rents out a house and provides a catering service for visitors to showcase local produce such as lobster and lamb.
"We've grown that quite considerably in recent years," he said. "These small industries will hopefully retain some of our youngsters and maybe even attract others."
Lynn Robertson
She moved to the island when she was 15, determined to make it her home after visiting as a child.
Now 34-years-old, she lives in the island's only council house, caring for more than 100 sheep as well as flocks of ponies and ducks.
The wool from these sheep is world-renowned.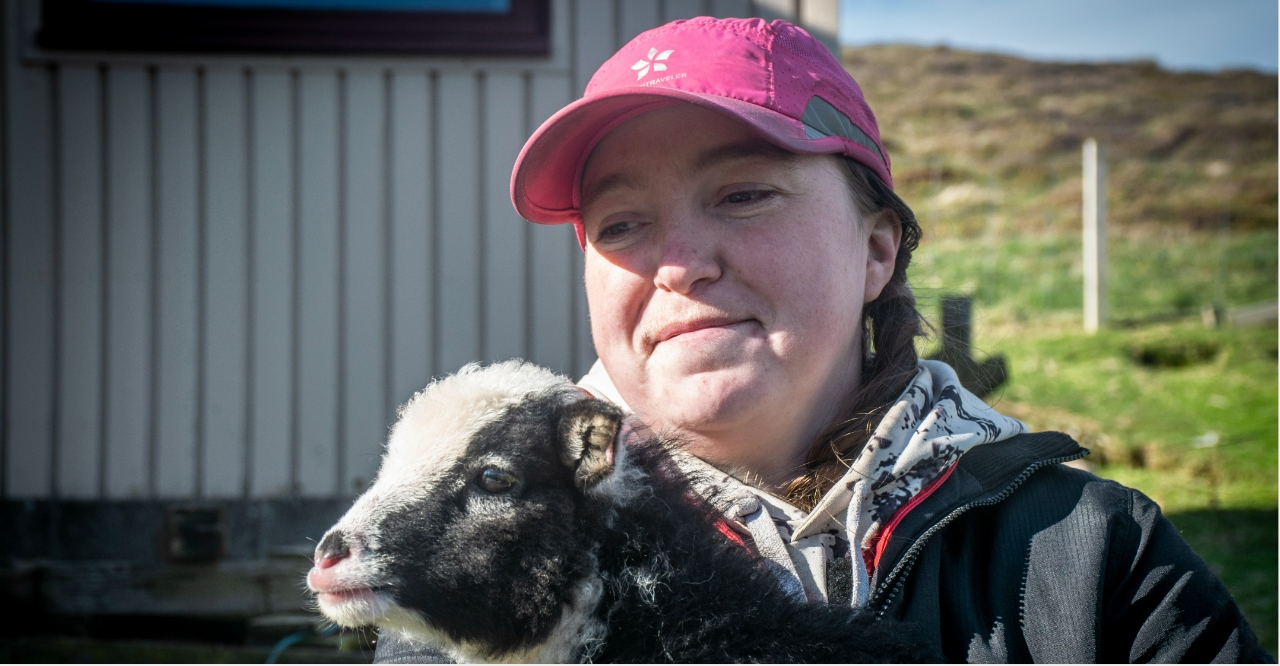 "It's nice and soft, nice crimpy fleeces," said Lynn. "The best Shetland fleeces. You can knit vests to wear against your skin and it won't scratch you."
Foula Wool is an expanding business, but fleeces are currently sent to the mainland to be turned into yarn. Islanders are hoping to build a mill to create new jobs and attract families.
"We can't just keep going on with our ageing population" she said. "We'd all be happy with more people coming into the island because more people get to experience it.
"But they'd need somewhere to live and that's not really available. The council would have to put in more houses."
Alongside her work as a crofter, Lynn works on the ferry, is a member of the power crew and helps maintain the electricity network.
Despite the challenges that come with island life, she has never considered leaving.
"Foula makes me feel relaxed, happy, at peace," she said. "This is home, and why would you not want to be at home?"
Sheila Gear
At 81-years-old, one of the oldest residents first visited Foula at the end of the Second World War – when her grandfather bought the island.
"His mother died and left some money, so he decided to buy an island," she explained. "He'd been past Foula on a student expedition to Iceland and it just happened to come on the market when he got the money.
"The rest of the family was very disapproving and thought he was totally mad."
Sheila shares her grandfather's passion for Foula and runs a ranger service, taking tourists on guided walks.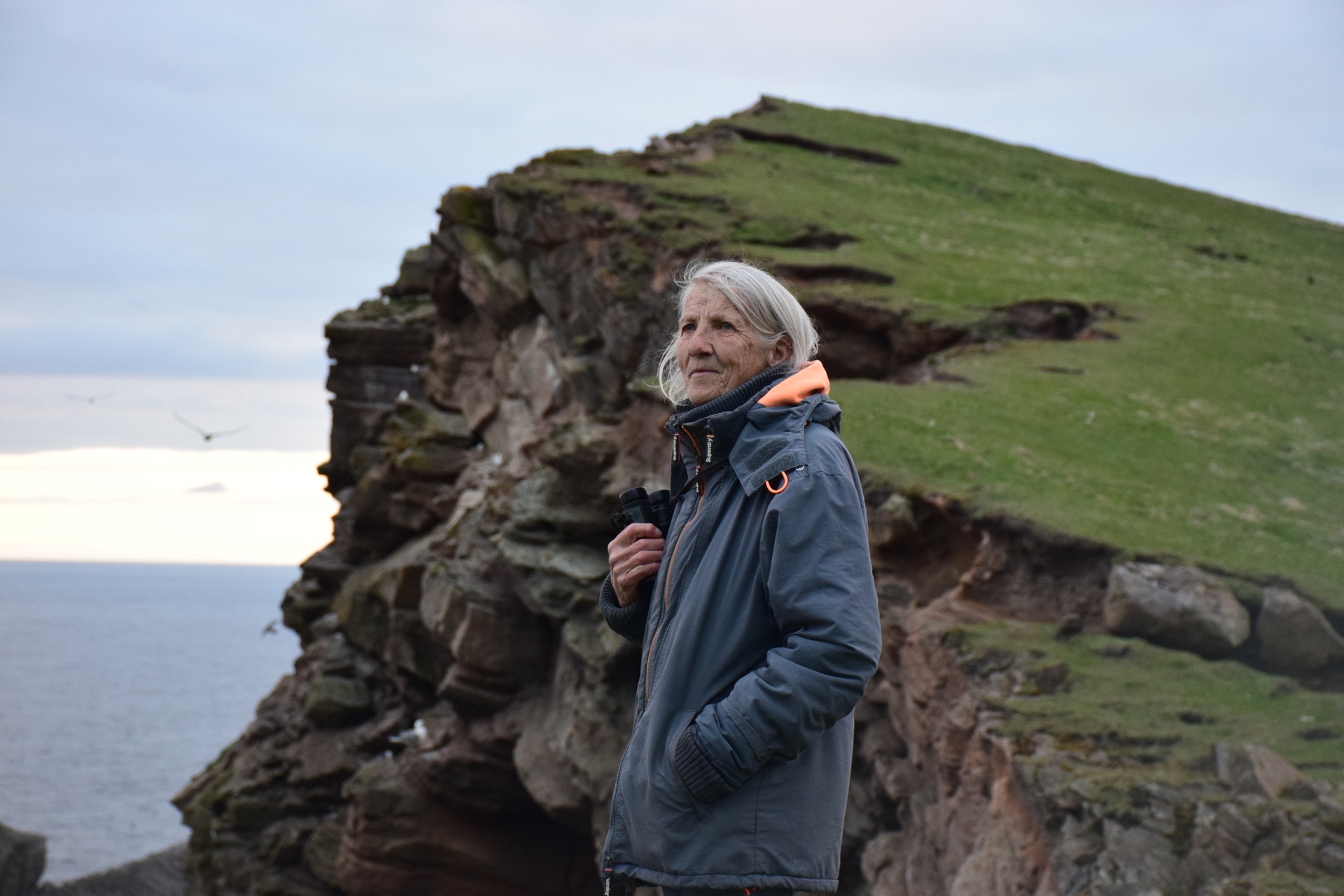 "It is difficult to get here, but once people manage, they feel it's special. The seabirds, in particular, are spectacular."
Despite the beautiful scenery, life on Foula isn't without its challenges. Islanders have to maintain their own services, but are reliant on funding from Shetland Council.
"We're always worried about services being cut," she said. "We're quite paranoid about it.
"The first thing we think when there's going to be cutbacks or a recession is 'what are they going to take away from us?'. Sometimes we have to fight quite hard.
"Everything from the school to the nurse costs more because the population is low. People tend to resent that. They'd say we're a waste of money."
Magnus Holbourn
The ferry skipper owns part of the island and is leading Foula's transition to net-zero. Heating the island's homes cleanly is his biggest challenge.
"That's a combination of badly insulated houses, being in a very windy, cold environment," he explained.
"We will try to decarbonise the heating in homes by increasing the size of the grid and saying to people 'you can now heat your homes with electrical appliances'."
The impact of climate change is being felt across the island. Sea bird colonies are declining and residents endure extreme weather. This has pushed them to find a cleaner way of keeping the lights on.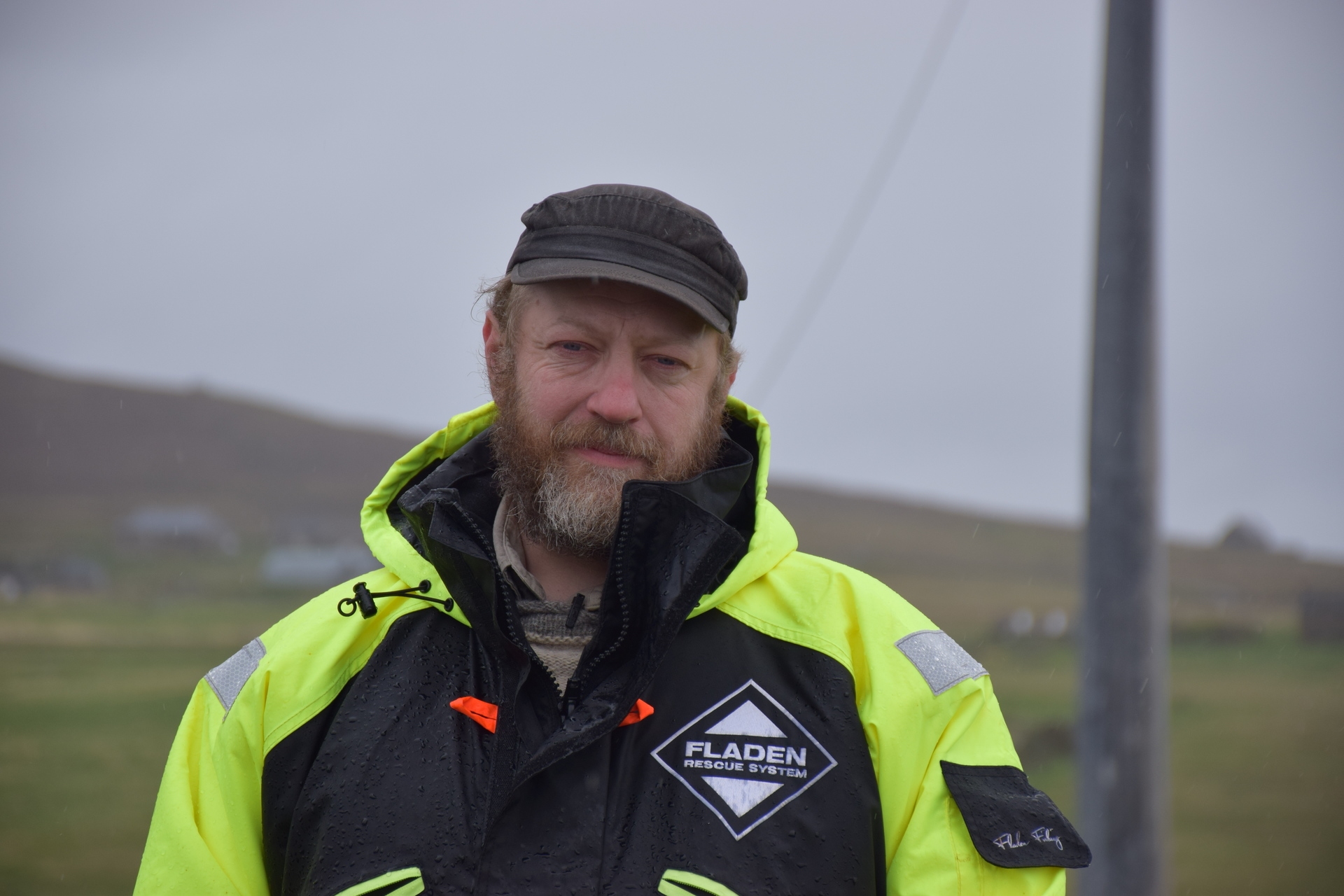 "There is more volatility in the environment, we're getting periods of drought and you're also getting sustained periods of wet," he said.
"Because we're on the periphery, we feel those changes before other people do. That's why the community is so motivated and is embracing changes that need to happen."
Foula isn't on the National Grid and electricity didn't arrive on the island until the late 1980s. But where it once fell behind the rest of the country, it's now striding ahead. Magnus is hopeful they will have reached net-zero well before the national target of 2045.

"If we can do it on Foula, that's a message to other communities that they can also do decarbonisation," he said.
Scotland Tonight is on STV and the STV Player at 8.30pm on Thursday, July 30.