West coast fishermen have taken the Scottish Government to court for allegedly failing to protect the environment.
Creel fishermen on Skye say the lifting of a ban on trawlers within three miles of the coastline has destroyed marine habitats.
They claim the Scottish Government has breached its own environmental policy programme by not tackling the problem.
A hearing took place at the Court of Session in Edinburgh on Thursday in a bid to force the government to overturn its rejection of a proposed pilot scheme to monitor the issue.
Skye creel fisherman Bally Philp, of the North West Responsible Fishermen's Association, told STV News that landings of commercial fin fish had declined by 98% in the west of Scotland.
He said: "Almost all of the fishing down the west coast of Scotland now is shellfish. That's scallops, crabs, lobsters and prawns."
West coast fishermen have spent almost a decade trying to win government approval for community monitoring of inshore fishing grounds – and a reintroduction of a ban on trawling close to the shore.
Mr Philp continued: "We want our local fisheries to be better managed. We consider it is over-subscribed. And we need to find ways to regulate it better so that it's sustainable in the longer term.
"The second principle reason is that if we can make our fisheries sustainable we can roll out that model around the coast, because we're concerned about the sustainability of all inshore fishing at the moment."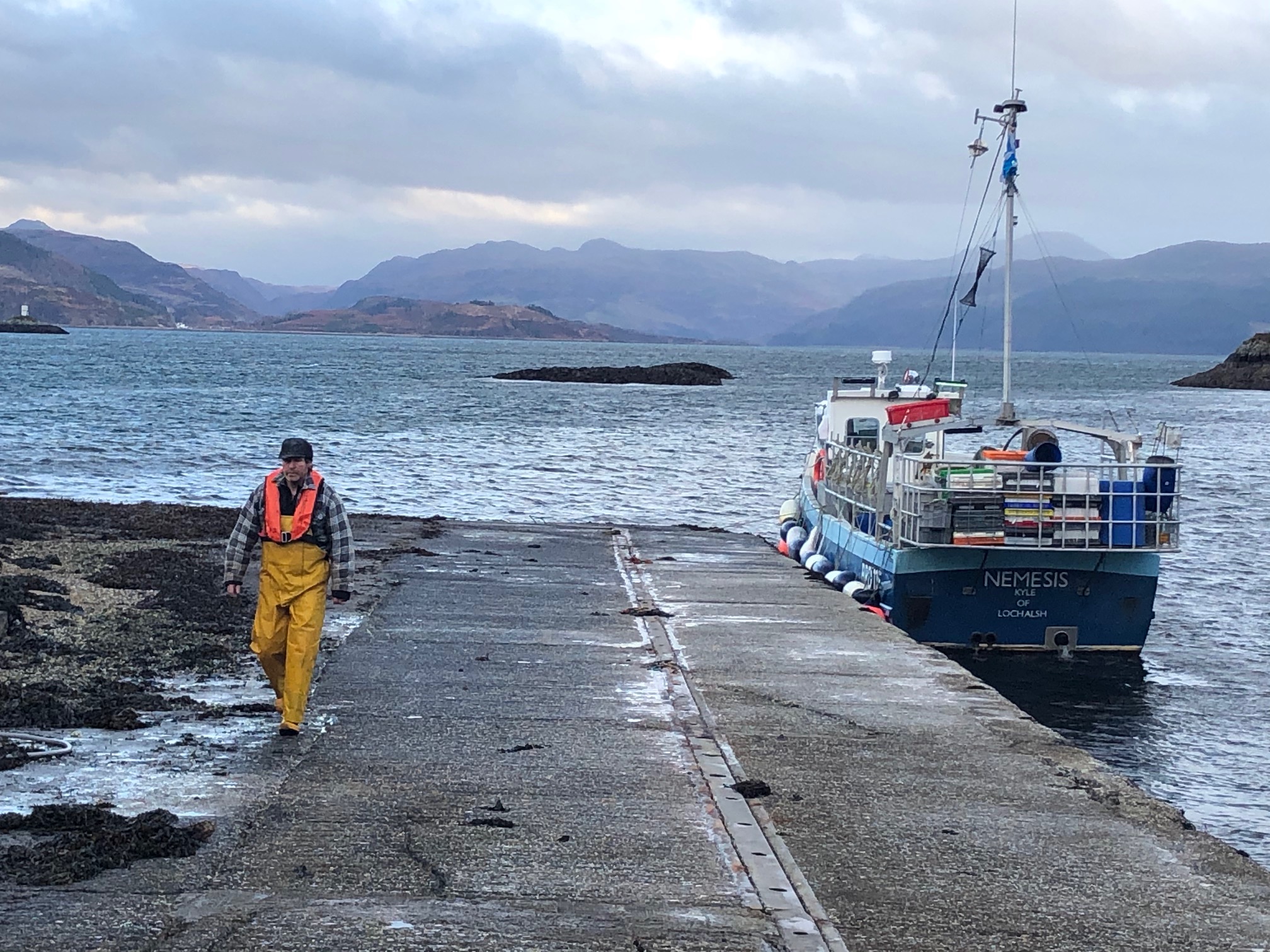 In 1985, a ban on trawling within three miles of the west coast – which had been in place for almost a century – was lifted, largely because over-fishing had drained stocks offshore.
Creel fishermen say the decision has ultimately destroyed coastline habitats and environmentalists agree.
Nick Underdown, of Open Seas, said: "Bottom trawling catches a lot of juvenile fish. That is being routinely discarded at sea. It's supressing the recovery of our fish stocks.
"We are not going to recover some of our embattled fish populations unless we start to incentivise more sustainable methods of fishing which is exactly what this fishing group in Skye is looking to do in the inner sound."
The Scottish Government and its agency Marine Scotland have repeatedly rejected calls for a pilot scheme run by west coast fishing communities to closely monitor the issues.
This prompted the Scottish Creel Fisherman's Association to raise a judicial review at the Court of Session.
Government lawyer, advocate Paul Reid, told the court on Thursday that the Holyrood administration had acted correctly in by rejecting the proposal.
Mr Reid said the government was obliged to consider the interests of both creel fishing and trawler fishing and the economic impact that the pilot scheme would have on the latter.
He added: "It is a pilot scheme which will last two years. It is a trial in which trawler fishermen would be shut out from the waters that they fish in.
"The government has an obligation to balance competing interests."
Judge Lady Poole said she would make a decision in the near future.