Trains on the UK's highest railway are running again for the first time in four years, under test conditions.
It will be millions of pounds over budget but the Cairngorm Mountain Railway should be back on track early next year after a four-year absence.
Repairs to crumbling supports beneath the tracks have been described by the funicular's owners, development agency Highlands and Islands Enterprise (HIE), as "one of Scotland's most challenging civil engineering projects of recent years."
Over the next few months engineers will lay fibre optic cabling and test the system.
Once safety certificates are expected to be issued by the Department for Transport early in the new year.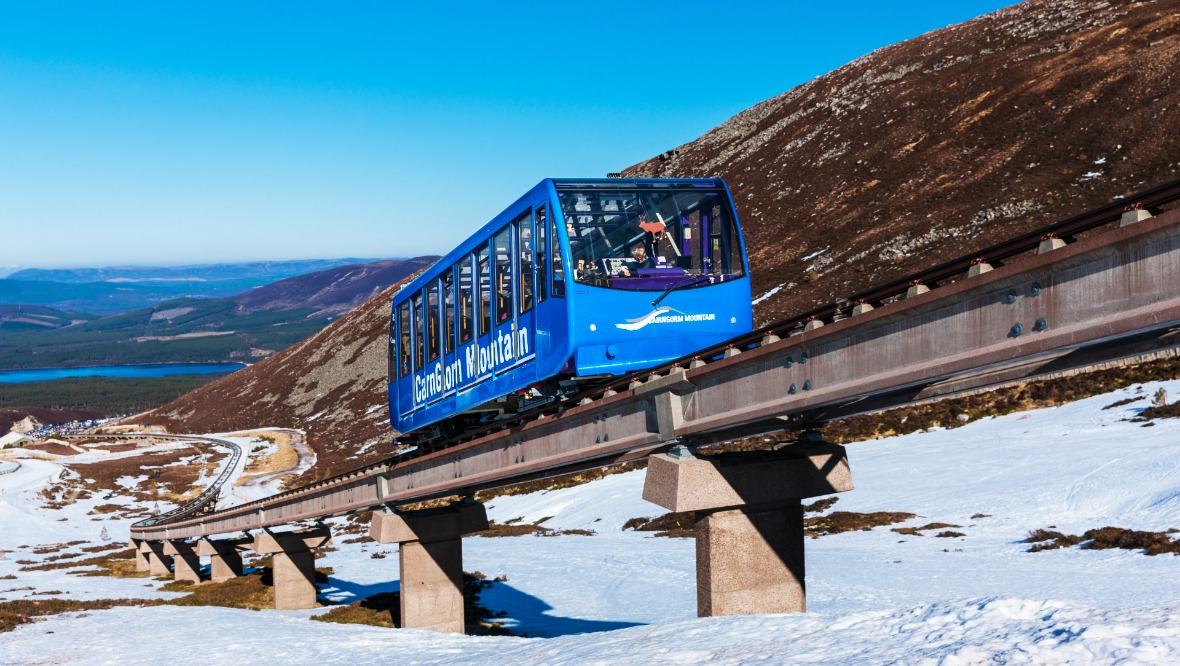 As work continues on the control system, car park improvements at Cairngorm Mountain are nearing completion.
A new conveyor system is also being installed to provide uplift for snowsports beginners and, in future, "family-friendly" mountain biking.
The Ptarmigan building at the top station, which houses the UK's highest restaurant, has also had a makeover.
The funicular, which opened in 2001, was taken out of service in October 2018 following a safety inspection.
It was due to reopen in autumn 2021 but delayed due to blizzards, Covid and Brexit, and technical challenges requiring extra work.
Cost inflation in the construction sector and weakness of sterling on overseas markets added to the delay.
As a result, HIE estimates the final cost of reinstating the railway to be "in the region of £25million."
The original budget was £16m as part of a wider capital investment programme.
HIE has reallocated uncommitted funds from a broader Cairngorm masterplan capital investment package to meet the additional cost.
The Scottish Government has allocated £7m of extra funding.
The agency is pursuing legal action at the Court of Session against the funicular's original designer and construction contractor in a bid to recoup public funding.
Dave Macleod, head of property and infrastructure with HIE said: "The funicular reinstatement programme is undoubtedly one of the most challenging civil engineering projects currently taking place in Scotland.
"Essentially, it involves strengthening a series of 94 interconnected bridges which are part of a two-kilometre structure, each with its own challenges and at high altitude in a difficult mountain environment.
"The loop section where the carriages pass one another on separate tracks is another feature that required a great deal of ingenuity to solve."
Highlands and Islands Conservative MSP Ed Mountain said: "Why am I not surprised the costs have gone up by so much – indeed, not far off what I predicted. One questions who has been managing this asset for the country."