Firefighters tackled a more than mile-long wildfire for more than five hours in the Highlands.
Crews from four stations were called to the blaze near the village of Rogart in Sutherland on Tuesday afternoon.
The fire had taken hold on "extremely challenging ground" despite recent rain that had left the area "sodden", firefighters said.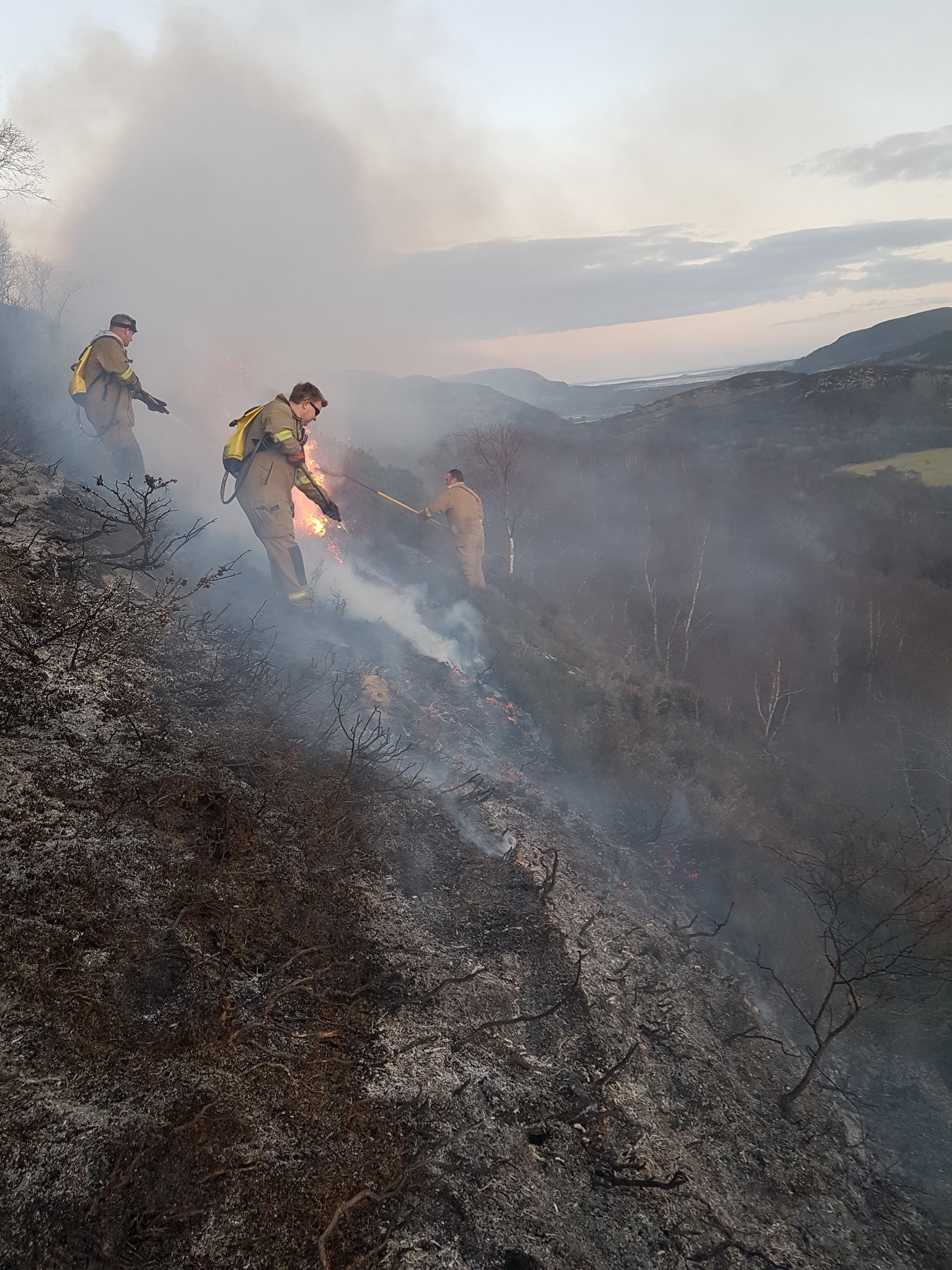 Fire service personnel from Lairg, Golspie and Dornoch joined a crew from Balintore after being paged at 2.36pm.
A statement said firefighters took more than five hours to bring the blaze under control over a one-and-a-half-mile long front.
Balintore Fire Station shared a video showing "the intensity of [the] wildfire" with the area burning "ferociously".
"Hard, hot work with backpacks and beaters," an update on Twitter said.