A project to rebuild the world-renowned Fair Isle Bird Observatory after it was razed to the ground in a blaze has secured a funding package of more than £2m.
The research centre in Shetland went up in flames in March 2019.
On Monday, the Scottish Government and Highlands and Islands Enterprise (HIE) announced funding totalling £2.35m.
This will go towards the £7.4m cost of creating a new sustainable and energy-efficient building on the remote island.
The new premises will include 29 guest rooms for visitors and staff, with social space and facilities for research.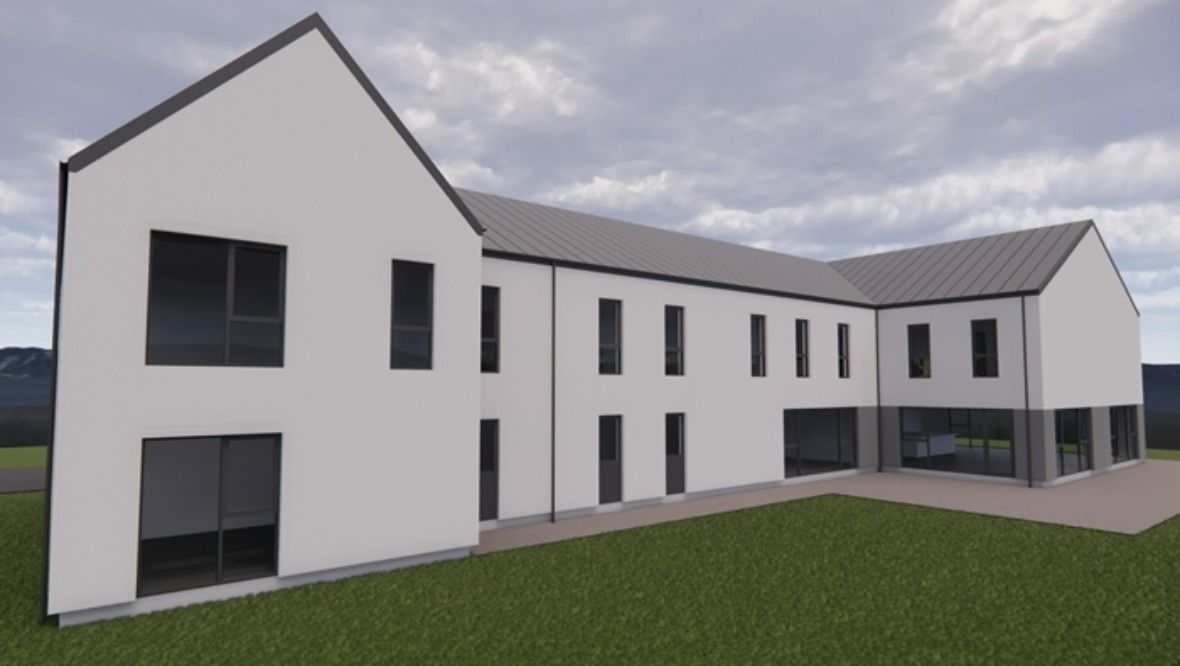 The observatory was first established in 1948 and has played a vital role in sustaining the population of Fair Isle, which is located between Orkney and Shetland and currently has a population of around 50.
As well as being a popular visitor attraction for bird watchers, the observatory has held an important research role, gathering bird census and migration data for the past 70 years.
The project, led by Fair Isle Bird Observatory Trust (FIBOT), will create seven new green jobs, as well as helping to sustain the island's population and meet the community's aspirations to become carbon neutral by 2040.
Designed by Inverness-based Colin Armstrong Architects, the building would be largely constructed off-site before being shipped to Fair Isle.
Subject to planning consent, it is hoped that construction will begin next summer ahead of a potential spring 2023 opening.
Mairi Gougeon, rural affairs and islands secretary, said: "The observatory has been an integral part of the community on Fair Isle for many years, and it's absolutely fantastic that this funding has been secured to help the rebuild.
"The new building will support the economy of the island by creating jobs and providing a great base for visitors and researchers as well as contributing to our ambitions for carbon neutral islands as part of a fairer, greener Scotland."
Douglas Barr, chair of FIBOT, added: "We are extremely grateful to HIE and the Scottish Government for their funding package which will enable us to rebuild the observatory next year.
"This will allow us to continue and develop further our world-class data and research and for us to maintain our important role in both the tourist and wider Fair Isle economy."