Scotland is full of incredible places and STV News wants to hear from you about the amazing sights you have seen across the country. Send the team a message on Facebook, Instagram or Twitter, or email at STV.News@stv.tv
One of Scotland's most unique and astounding caves looks as if it could have come from another planet, but it was actually just formed by a fluke of nature.
But despite its otherworldly geometric looks, the "cathedral of the sea" is located on the uninhabited Scottish island of Staffa, you can visit it with a short boat ride from the west coast.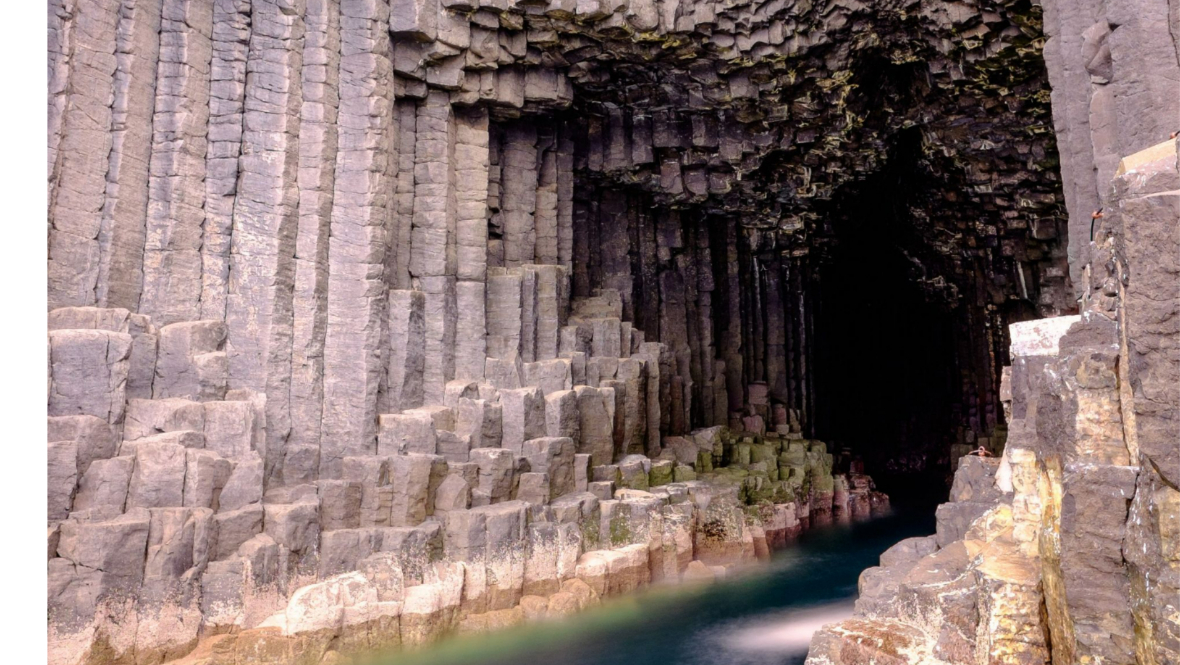 What is this natural wonder?
Formed some 60 million years ago, Fingal's Cave is one of the best known of all the caves in Scotland.
While the astoundingly symmetrical hexagonal columns appear man-made, they are completely naturally formed by the same lava flow which makes up the famed Giant's Causeway in Ireland.
The geometric sea cave looms 227ft tall over the ocean and is shaped in neat six-sided pillars that make up its interior walls.
A naturally formed roof captures the unique echo of ocean waves, likening the cave's acoustics to a cathedral, which inspired composer Felix Mendelssohn's overture, The Hebrides, after he heard them.
The cave also welcomed the likes of famous visitors such as William Wordsworth, Sir Walter Scott, and Queen Victoria.
Legend says that Fingal's Cave and Giant's Causeway were both end pieces of a road built by Irish giant Fionn mac Cumhaill, so he could make it to Scotland where he was to duel with his gigantic rival, Fingal.
Where is it and how do I visit?
Fingal's Cave is located at the uninhabited Isle of Staffa in the Inner Hebrides, Argyll.
It can be accessed by boat tours from Fionnphort, Ulva Ferry, Iona, Tobermory, Oban and Kilchoan, which each offer something a little different – so checking all of them out is recommended.
At low tide, a natural walkway at Fingal's Cave will allow visitors to get right inside to see its columns and hear its acoustics up close.
If you're feeling adventurous, Basking Shark Scotland offers a bespoke "Swim Fingal's Cave" tour where you can swim or snorkel into the cave.