A community has set up an office in a field of cows in a bid to show how slow internet access is for many rural areas.
The Finderne Development Trust, which represents residents in the areas of Rafford, Dunphail and Edinkillie near Forres in Moray, wants energy minister Paul Wheelhouse to work there for a day to see how bad the area's broadband is for himself.
They say poor internet connectivity is hampering Scotland's rural areas and impacting on working from home and home schooling.
The trust wants a quicker rollout of £400 government vouchers to help communities access faster broadband speeds themselves.
The trust's Pery Zakeri said: "We've even seen people forced to leave the area because they can't continue with university studies while living in their family homes because the connectivity is so bad.
"There are days when you'd be more successful getting a usable connection by trying to plug your phone or computer into a turnip, or maybe a passing cow.
"It's the same story for remote and rural communities across the north of Scotland."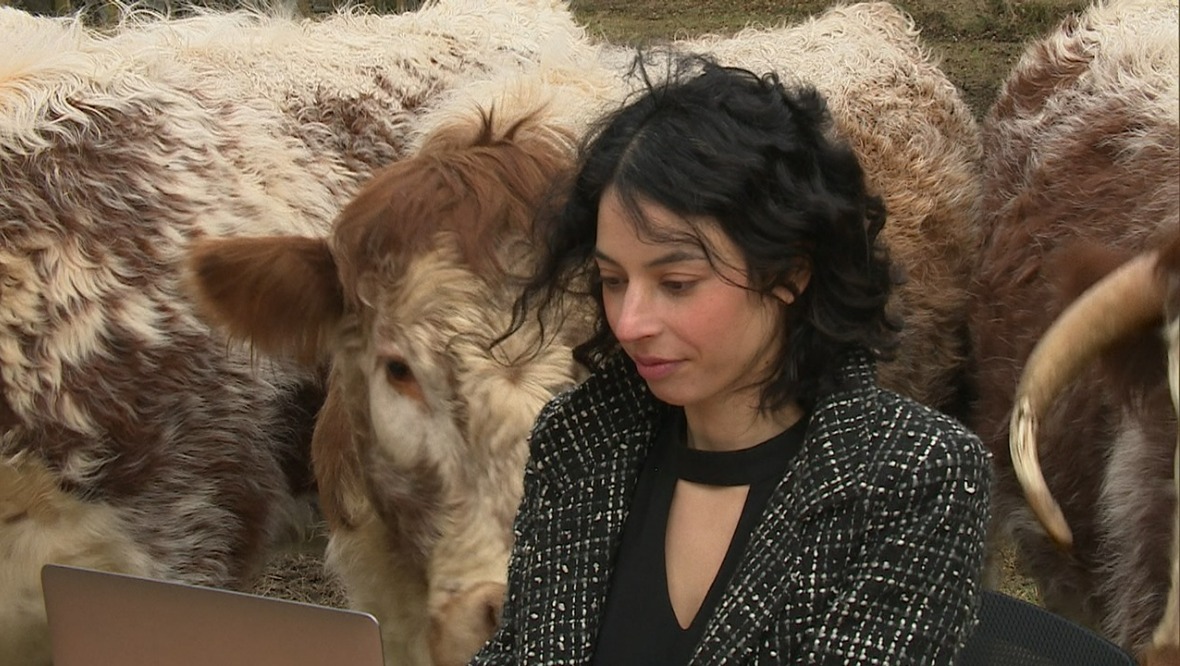 The Scottish Government's R100 programme has pledged to get superfast broadband to every home and business in the country by the end of this year.
But it's been plagued by delays, and the interim vouchers to help people pay to improve their internet access haven't been rolled out yet.
The Scottish Government says it's working with BT to finalise what areas will get better connectivity before December and the vouchers will be available when this is known.
A spokesperson said: "We know that some communities still do not have the connectivity they need and deserve.
"That is why we are the only government in the UK committed to providing access to superfast broadband for every home and business in our country and we are investing £579m in the £600m Reaching 100% (R100) programme."