The cost of building one of the lifeline ferries at the nationalised Ferguson Marine shipyard has gone up by £20m.
The yard's chief executive said the Glen Sannox had encountered more problems making its completion by the end of the year "challenging".
David Tydeman said if no further issues are met, the CalMac vessel should be available to passengers by spring 2024.
It was due to be completed by the Port Glasgow shipyard this autumn.
Wellbeing economy secretary Neil Gray described the update as "extremely disappointing".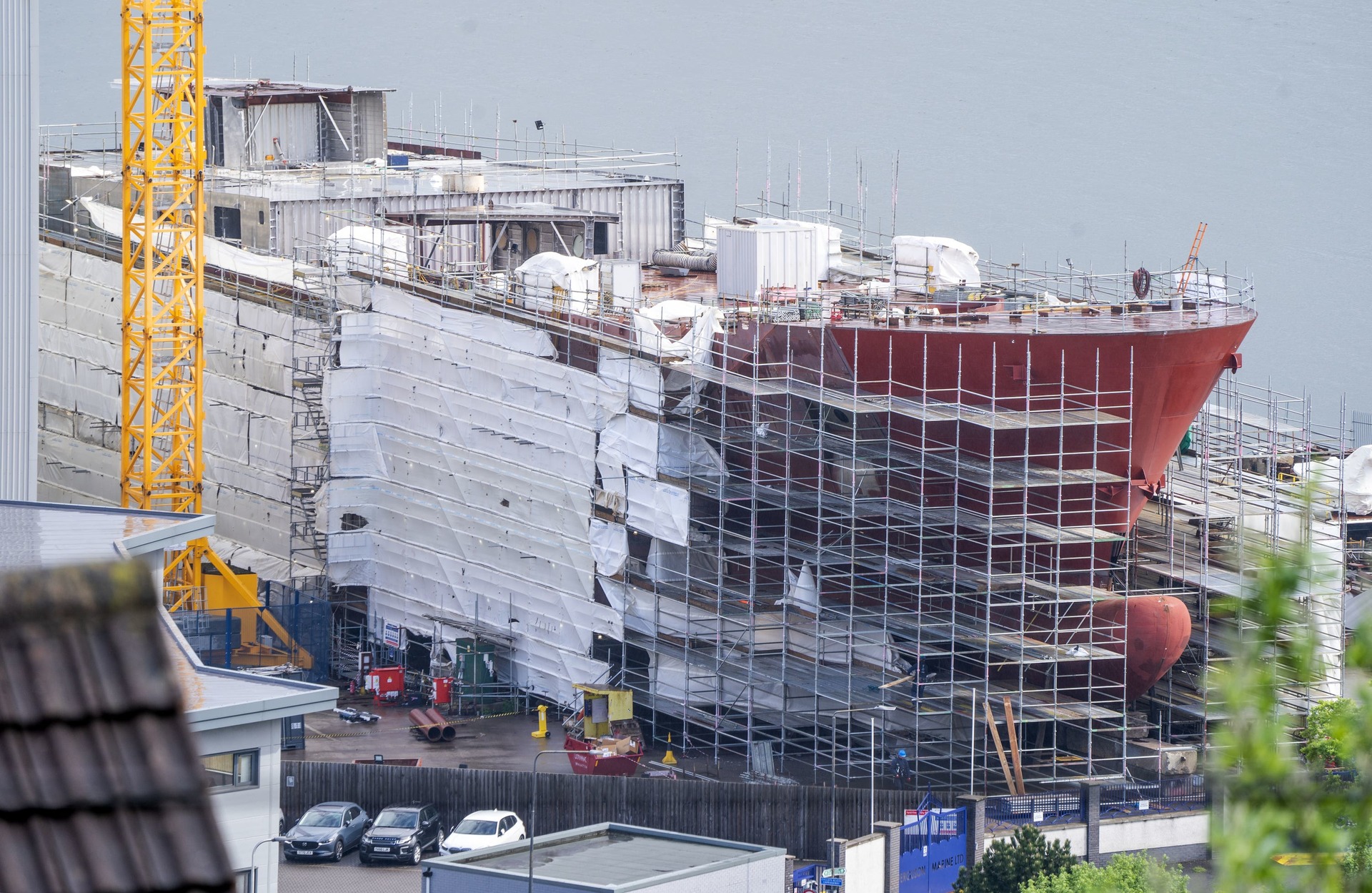 The building of the Glen Sannox and the unnamed hull 802 are already three times over budget and five years delayed.
They were originally supposed to cost the taxpayer £97m but the current estimate puts the price at around £306m.
"It's clear and regrettable that having 100% confidence in the delivery date for Glen Sannox will remain a challenge monthly as we progress through commissioning, snagging and handover trials during the rest of the year," Tydeman said.
"Regrettably, re-work issues continue to arise and will probably not fully close out until handover.
"This has significantly increased the overall scope of work since we set out the forecasts last September."
Gray said: "I am, of course, extremely disappointed by the projected increase in costs and share the very
real concerns that our island communities, in particular, will feel as a result of his update.
"I have made it repeatedly clear that I expect the management of Ferguson Marine to do everything possible
to minimise costs and ensure that these vessels enter service as soon as possible."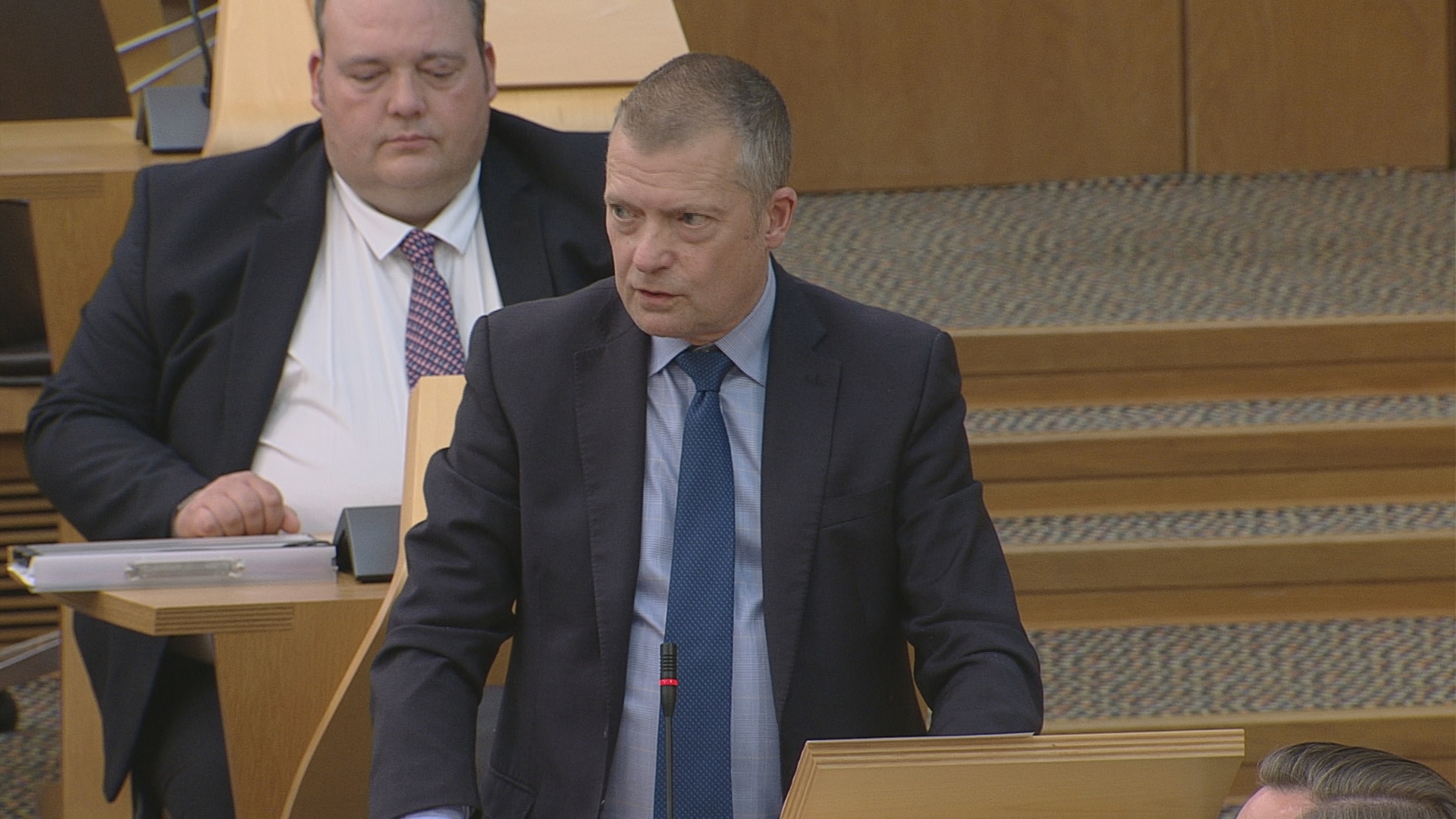 Scottish Conservative shadow transport minister Graham Simpson called for an independent inquiry into the building of the vessels.
The MSP said: "The SNP's ferries scandal continues to haemorrhage taxpayers' money at a bewildering rate, while betrayed islanders are kept waiting for lifeline vessels that are already six years late.
"Every update from David Tydeman seems to involve another cost increase for one or both of these ferries – and this latest £20.5m rise takes the total public liability for the two ferries to an astonishing £358.5m.
"To add insult to injury, it now appears delivering the Glen Sannox by the end of the year is a "challenge" so we're looking at yet another intolerable delay.
"No wonder a sheepish Neil Gray slipped this letter out on a Friday afternoon the day after parliament broke up for the summer.
"The immediate priority is getting these vessels in service asap with as little possible further damage to the public purse.
"But then Humza Yousaf simply must agree to an independent public inquiry into this whole shameful fiasco."
Labour MSP Alex Rowley said: "The endless failure and mistakes surrounding this scandal have already cost the taxpayer millions.
"Islanders and workers have been let down by the Scottish Government time and time again throughout this fiasco, which seemingly has no end.
"The one thing lacking from this horrendous mismanagement of public funds has been accountability. It is high time the SNP got a grip on this scandal and finally deliver these long overdue ferries ."