A grandfather and dad-of-six killed on Skye during a series of attacks has been named.
John MacKinnon, 47, was shot at his home in Sasaig less than an hour after a woman was stabbed in Tarskavaig.
Two other people were also shot in a third attack on the mainland in Dornie.
A 63-year-old man was taken to Raigmore Hospital in Inverness where he remains in a critical condition, while a woman, also 63, was taken to Broadford Hospital but has been discharged.
The woman injured in the Tarskavaig incident was airlifted to Queen Elizabeth University Hospital in Glasgow, where she remains in a serious condition.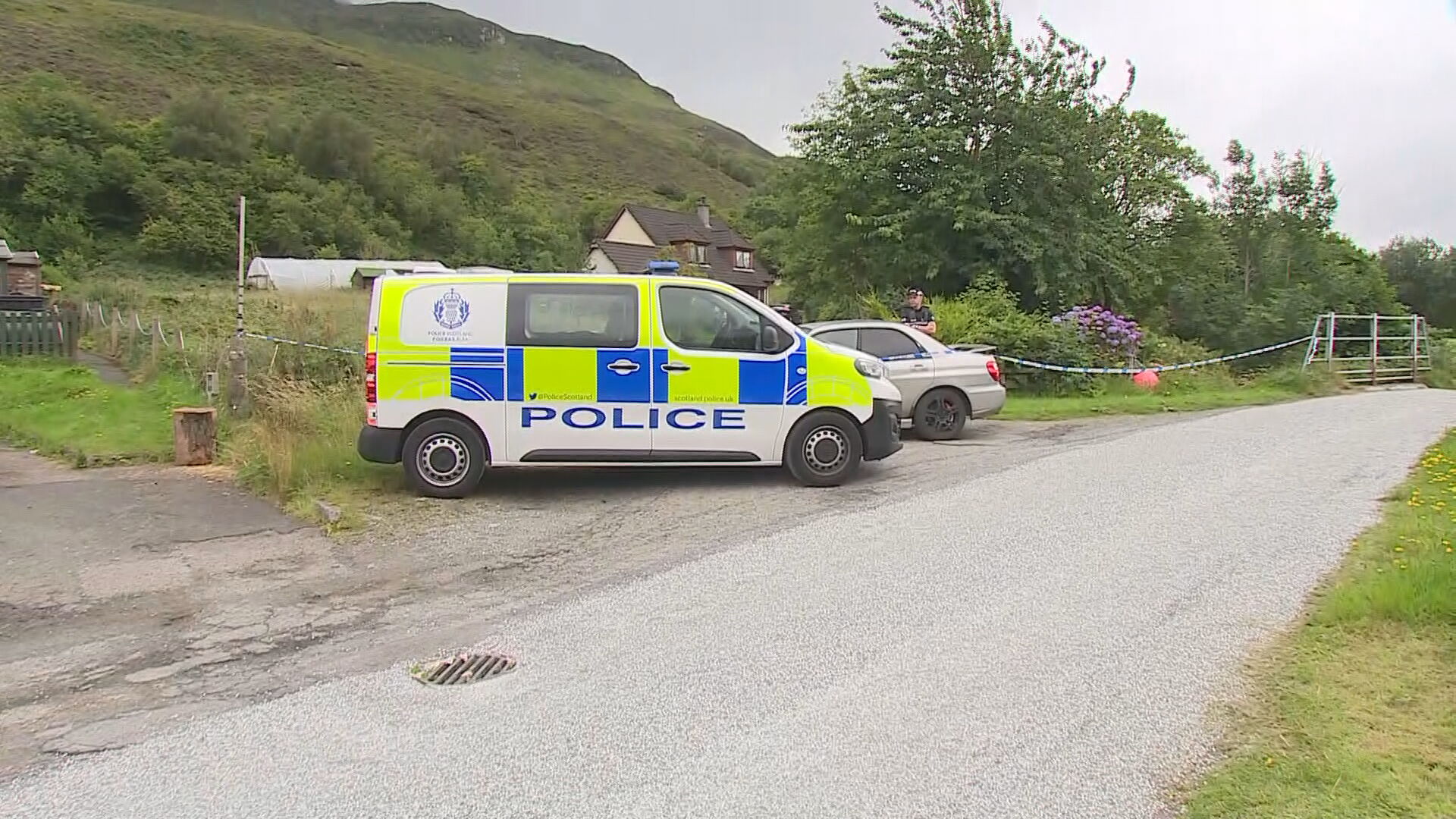 A 39-year-old man has been arrested in connection with the attacks after officers discharged a taser.
Mr MacKinnon, a local distillery worker, died at the scene.
Police initially responded to calls relating to a woman being injured at a property on Skye shortly before 9am on Wednesday.
Armed response units and air support were later scrambled when reports of further shootings were also made in the second incident at Teangue before a third "firearm discharge" on the mainland in Dornie.
All three incidents took place within a 55-mile radius, connected mainly by single-track roads.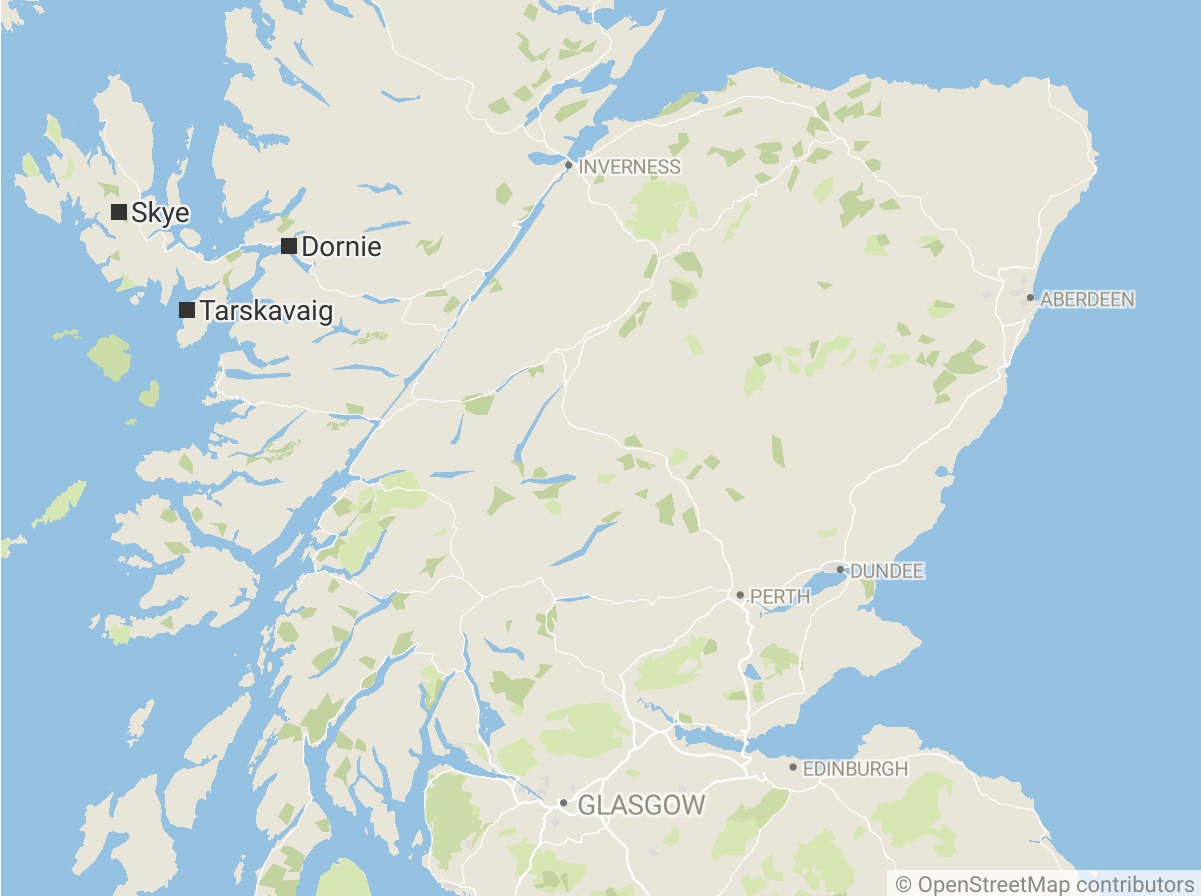 The gun used in the shooting was licenced and was owned by the man who carried out the attack, officers said.
Police Scotland said the investigation was "complex and challenging," adding a "considerable" presence would remain in the area for the foreseeable future.
Around 50 officers are working on the probe, with additional support drafted in from as far afield as Aberdeen and Glasgow.
Chief superintendent Conrad Trickett, local policing commander for Highlands and Islands Division, said: "The thoughts of everyone are with the family and friends of Mr MacKinnon and the three people who remain injured in hospital.
"These incidents took place in close-knit, rural areas and will have a significant impact not only on those directly affected, but also friends and neighbours living in these communities.
"Serious incidents which were witnessed yesterday are extremely rare and I would like to further reassure the local communities that they were dealt with and there is no further threat to local people."
The attacks have shocked the isolated, yet close-knit community in Skye and Lochalsh.
John Finlayson, local councillor for Skye and Raasay, said: "I think communities in Skye and Lochalash are in shock and are trying to take stock of what happened and the impact that it is having on them and the wider community.
"It has been a tragic couple of days.
"I know some of those involved and my heart goes out to their families, we need to make sure we support those families and those communities, it will take a long time."
Nicola Sturgeon has said the communities affected by the incidents on and around Skye will be feeling a sense of "devastation".
The First Minister said: "My thoughts are with those most directly affected by what has been a horrific incident on Skye.
"I want to convey that strength of feeling to those individuals and families who will have been devastated by what has happened.
"Obviously, the kind of incidents that happened yesterday would have been horrific and devastating in any part of the country.
"But the kind of communities we're talking about here are small, close-knit communities and that sense of devastation will be felt even more acutely."