A private island situated off the Scottish coast is on the market for offers over £50,000.
Carn Deas, on the north-west coast, is described as a "stunningly rugged and romantic" island and offers a "remote sanctuary" to a buyer seeking an escape to the wilderness.
The small island in the Summer Isles archipelago, named as such because local crofters historically grazed their sheep there during June and July, is connected by a shingle spit to Carn Lar and Carn Beag, which are also uninhabited.
However, the shingle spit is independently owned and not part of the sale.
Located in the Assynt-Coigach National Scenic Area, it has views of neighbouring islands in the Outer Hebrides to the west, mountains of Coigach and Assynt to the north and Fannich and Torridon hills to the south.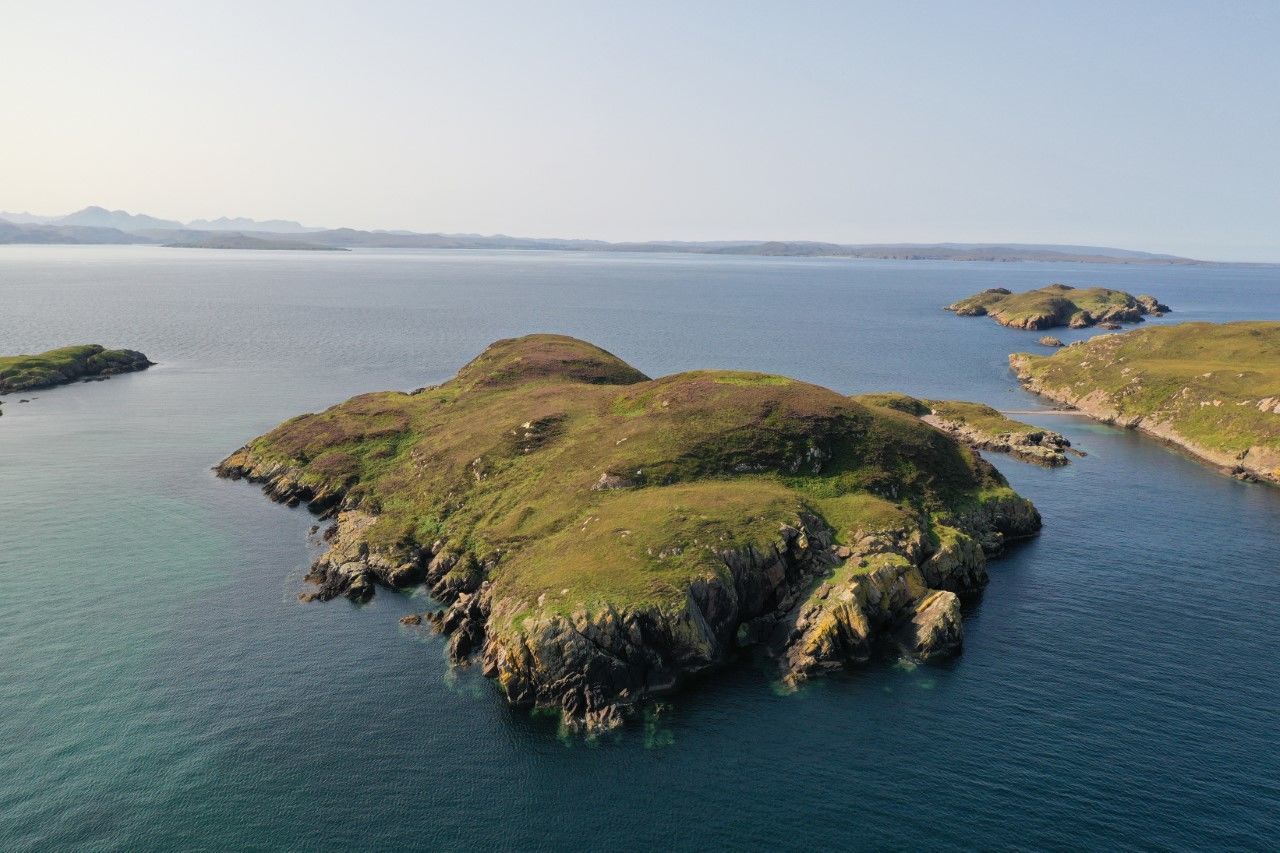 The 22-acre island is said to be rich in birdlife and wildlife with a coastline encompassing cliffs, coves and a shingle beach.
The advert for the island, on sale through Goldcrest Land & Forestry says: "Porpoises, dolphins, whales, basking sharks and otters are often seen in the crystal clear waters surrounding, while the long summer days and the warm current of the Gulf Stream ensure a rich feeding ground for seabird and aquatic life."
Fenning Welstead, partner at the firm, said: "The wonder of Càrn Deas lies in its natural undisturbed beauty.
"Here, you can truly escape from reality, take a deep breath and enjoy what nature can offer. It is a lovely space to camp and live off what you've caught from the sea, swimming, kayaking or sailing by day and enjoying the huge unpolluted skies by night."