Passport delays could cost a Scottish family thousands of pounds spent on a dream holiday to Disneyland for their six-year-old son.
Donna McCarthy and husband Jamie, who live in Halkirk, Caithness, forked out more than £3500 on travel, hotels and tickets, and hope to make the 12-and-a-half hour journey to get the Eurostar to Paris in two weeks' time.
But it has been ten weeks since she applied to renew her passport and get a first one for son Blair, and she is swiftly losing hope they will arrive on time.
Would-be travellers across the UK are facing long delays to secure new travel documents amid a surge of applications as restrictions are lifted and post-Brexit rules come into force.
"At the time [I applied] it was a five-week wait," Donna said. "We thought we would have plenty of time before we left. I have heard absolutely nothing.
"I'm happy to pay for an upgrade, but they're not even giving me that option. I'm told they'll call back and they never do."
Donna was told to send the applications to Durham and Liverpool, and has been advised to visit Glasgow's passport office if they haven't arrived 48 hours before their departure date, but she fears it won't be worth the risk.
"I can't just jump in a car and go down," she said. "We're having to leave two days early to travel to the Eurostar, which is over the Queen's Jubilee. Chances are they won't even be open. Everyone will be turning up there begging for their passports."
Donna said young Blair was "obsessed" with his hero Lighting McQueen from Pixar film Cars and has been earning pocket money to buy merchandise at Disneyland.
"He's been doing chores around the house, tidying his room and sweeping the floor at his gran's," she said.
"He's really excited and we haven't had the heart to tell him we might not get there. It's heartbreaking.
"We'll take him somewhere in the UK, but it's a shame he might have to miss out. We're left in limbo and we're losing faith now.
"We can't look forward to it because realistically we don't know if we're going. I think the stress will hit us harder as we are leaving in a fortnight."
What's causing delays?
Holidaymakers across the UK face losing their summer holidays, with some waiting months for new passports.
Hours waiting on helplines, queues outside passport offices and missed trips are being widely reported as officials grapple with a backlog of applications following Covid travel restrictions being lifted.
The government expects 9.5 million British passport applications to be dealt with in 2022 – 2.5 million more passports than usual. Covid restrictions on travel resulted in just four million applications in 2020 and five million in 2021.
Post-Brexit rules are also to blame. Passports must be valid for three months after the traveller plans to leave their EU destination. It must also have been issued less than ten years before the date they enter the country.
That means more people are applying for a new passport earlier than they would have if the UK was still in the EU.
Heartbroken mum watched family leave on holiday
A mum-of-two watched her husband and children fly off on holiday without her after being told her passport was no longer valid.
Ellie Hair, 33, arrived early at Glasgow Airport to jet off to Lanzarote with her son, Kiernan, and her six-year-old daughter Evie – their first holiday in five years.
But she was declined at check-in as her passport was over ten years old by just ten days, a rule applying to some EU countries.
She said: "I thought it was a joke at first but when I realised, the kids started crying. I was in total shock. We basically had to make a split-second decision and it was too much money to lose. It was totally devastating."
Ellie's passport was issued in April 2012 and is set to expire in January 2023. She had renewed her passport early when she got married, which previously entitled customers to a nine-month extension.
But Britain is now subject to the same restrictions as other third-country nationals as it is longer part of the EU.
Ellie said: "I was ten days foul of this law which never applied to the UK before. If I had flown then I'd have been let in. I slipped through the net on a technicality. I am still flabbergasted by the entire experience."
The Glasgow mum frantically tried to renew her passport but the website kept crashing and she could not book a face-to-face appointment. She also complained to her travel agent, who told her it was her responsibility to check the legislation.
"The customer service has been appalling," Ellie said. "There has been no compassion or empathy. The information was buried deep in the website.
"I've been told it's my fault and I should have been aware of this law. In my opinion, it had not been widespread. The government can send letters out for your MOT expiring, so why not your passport?"
Ellie and Ewan, who run an escape rooms business, saved up £2500 for the package holiday, which was delayed due to the pandemic.
She said: "I've been contacted by others telling me that my story has saved their holiday and they will have to rearrange and renew their passport. People haven't been travelling because of Covid and it's only really hitting many families now.
"Our business is only just recovering after the pandemic. We work really hard and we really needed this break as a family. It was a big deal to us."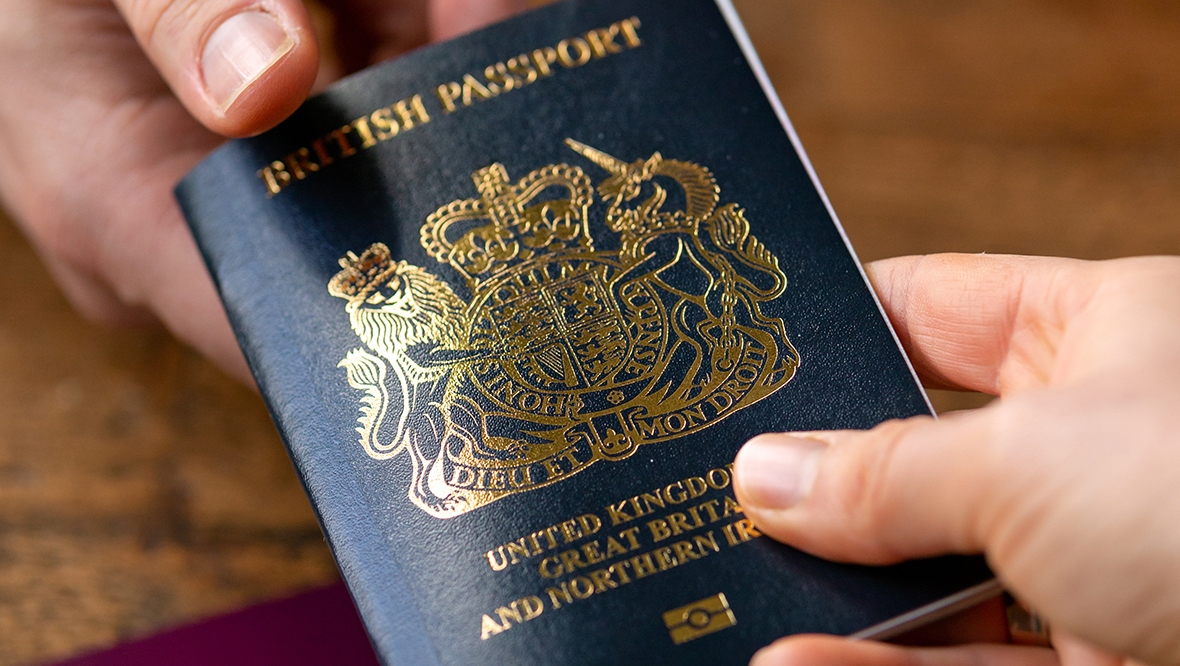 'A kick in the teeth'
An East Kilbride homecare worker was set to take her teenage daughter to Dublin for a break before her exams on April 4.
Ruth Moore's passport wasn't due to expire until 2024, but she was legally obliged to change her surname to match her Covid vaccine passport for the flight. She sent her application off on February 22 and was told it would take three weeks.
Ruth, her husband James and 15-year-old Rachel were forced to cancel their trip as her passport failed to arrive.
In a bitter twist of irony, the Covid passport rule between the two countries was scrapped by the time they were due to fly.
"By the time it came around, I didn't need to change it at all, it was absolutely frustrating," she said.
She estimated she made around 30 calls to the Passport Office, waiting for up to three hours before the line went dead.
"My stress and anxiety was through the roof," she said. "I was passed from department to department, assured at each occasion that I would get it in time. If I had known the reality I would have chosen fast-track.
"I was finally told a week before my flight I may not get it in time. When I asked why I had been told otherwise, they couldn't answer me."
She added: "I got my passport 12 weeks after I applied and noticed the issue date was the day we were meant to fly. That was a real kick in the teeth."
Ruth contacted her local MP, who sent letters to her airline and the Passport Office. They never heard back.
"I felt so let down by the system," she said. "The customer service was awful. l will never trust them again and will go to the office in person next time. A lesson learned."
What the Home Office said
A Passport Office spokesperson said: "Since April 2021, we've clearly stated that people should allow up to ten weeks when applying for their passport to factor in the increased demand, which has seen five people million people delay their passport application due to the pandemic.
"The overwhelming majority of applications are completed within ten weeks, with the latest figures showing 90% were completed within six weeks.
"But we cannot compromise security checks and people should apply with plenty of time prior to travelling."