A family has been left "devastated" after two dogs were stolen from their home in the middle of the night.
The springer spaniels were taken from kennels between 8pm on Sunday and 7.30am on Monday.
Torben and Laura Meilandt Jessen and their two kids have been left unnerved by the theft of their pooches, Maggie, 11, and Trigger, three.
"My first thought was that I had forgotten to shut the door to the kennels, but that night I had left the dog bowl out, they would have eaten that if they had been running about outside," Mr Jessen told STV News.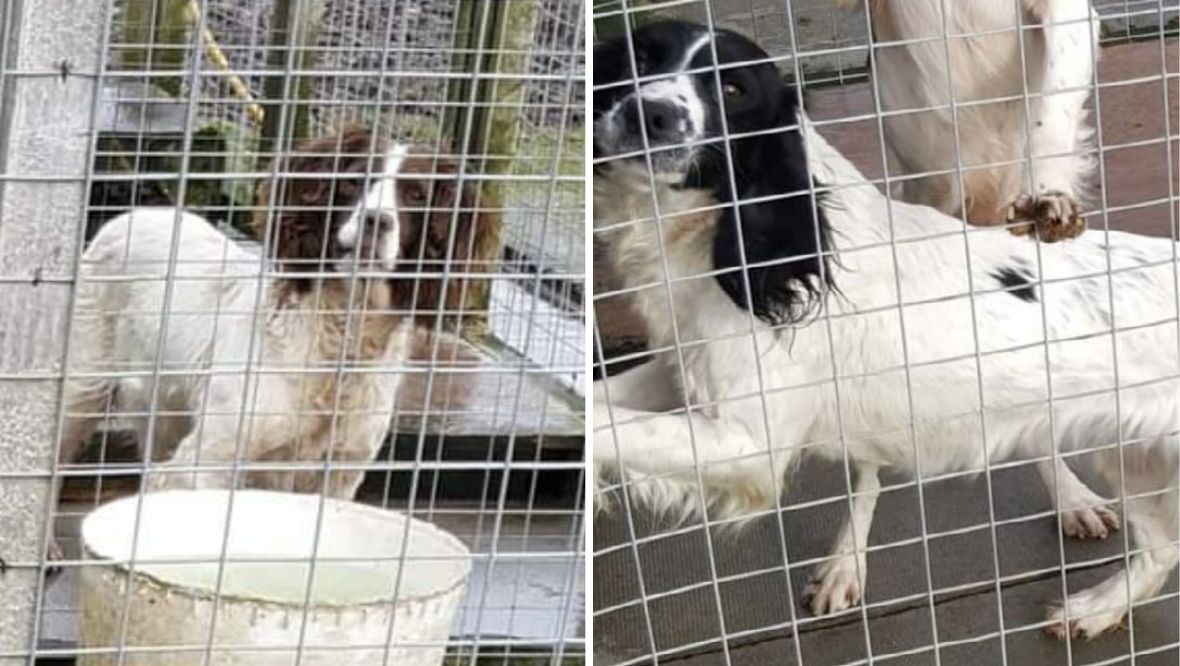 "They've been gone for three days and there have been no sightings of them anywhere.
"I saw a trail through some grass. The kennel is only yards from the A9 and nobody ever walks there."
He said his seven-year-old daughter is afraid of dark windows now knowing that someone has been at the house.
The dogs are not only family pets but also working animals who support Mr Jessen in his job as a gamekeeper.
"Have a conscience, I'm not just missing a working dog, I'm thinking of my kids, wife and myself. We're worried where they are and that whoever has them is looking after them," he said.
"I would hate to know they are tied up somewhere."
Police were called to the Jessen's home on the outskirts of Kingussie, in the Highlands, and have since published an appeal for help tracking the animals.
Maggie, an 11-year-old female, has a white body, a docked tail and liver brown colouring on her head and ears.
Trigger, a three-year-old female, is mostly white with a black head and ears and a black patch by the tail.
Constable Neil Richards, of Aviemore Police Station, said: "The theft of the dogs has caused considerable distress to their owner and his family.
"I would urge anyone with any information which could assist our investigation to get in touch.
"I am also appealing to anyone who may have been in the area around the time of the incident and noticed anything suspicious to contact police.
"Police can be contacted on 101 quoting incident number 0728 of July 12, or the charity Crimestoppers can be contacted anonymously on 0800 555 111."