A tiny Eurasian crane chick has been captured on camera for the first time at Highland Wildlife Park.
The little bird, born on June 11 to mum Leela and dad Hugh, has soft brown plumage which will later develop into the species' iconic slate-grey feathers and red spot on its head.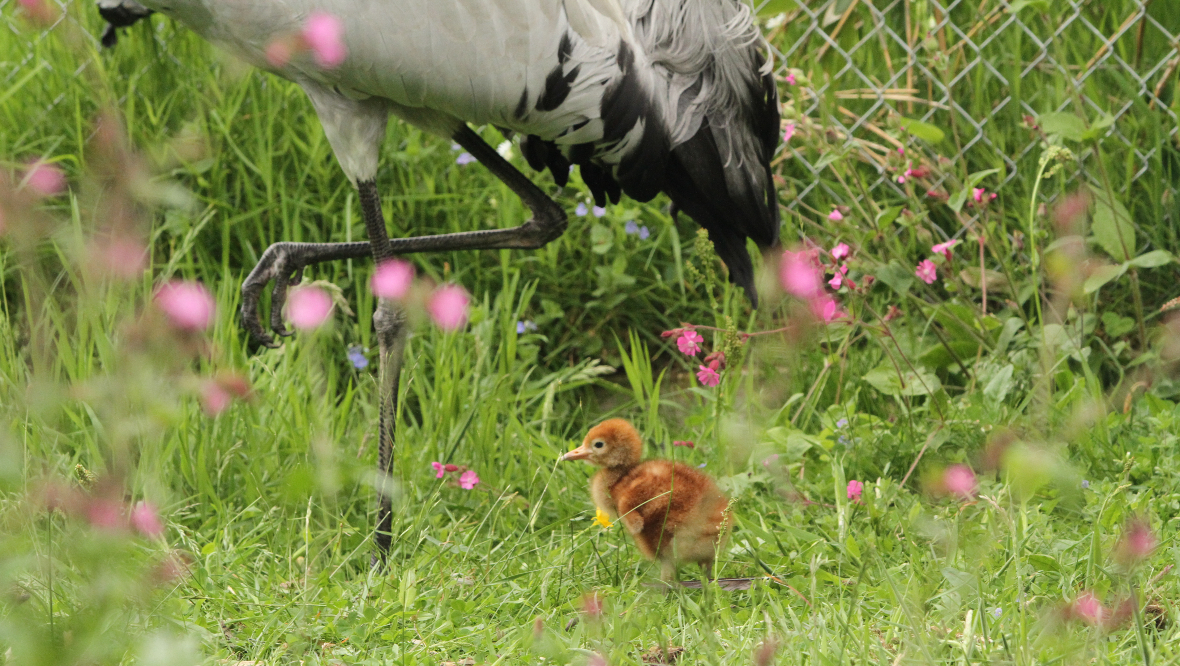 The Royal Zoological Society of Scotland said the chick will become independent at around 65-days-old.
A spokesperson from the visitor attraction said: "While the first few weeks of a chick's life are critical, staff at the wildlife conservation charity are delighted with how well the youngster is progressing."