An entire pod of pilot whales which were found stranded on a beach in the Western Isles have died.
Only 15 of the 55 animals which were found on Traigh Mhor beach in the North Tolsta area of the Isle of Lewis were alive at around 7am on Sunday morning.
The British Divers Marine Life Rescue (BDMLR) were alerted by police to the stranded which included both adult and calf pilot whales.
The marine life charity administered first aid to the surviving whales and attempted to refloat some of the more active whales, but one was stranded and subsequently died.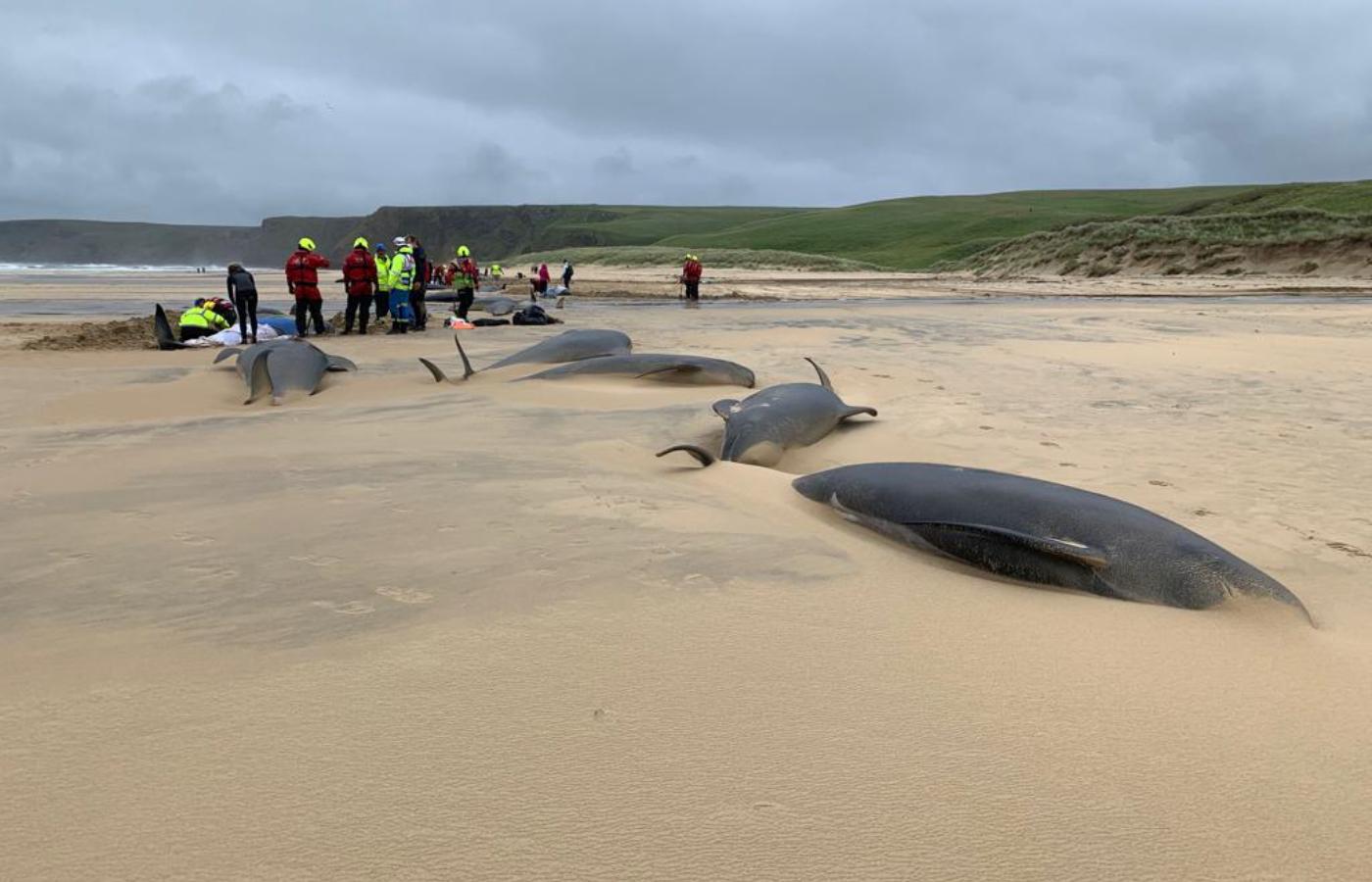 A further three whales died, leaving 12 still alive – eight adults and four calves.
At about 3:30pm, the local vet along with the coastguard, fire and rescue, and a forensics vet came to the conclusion that the shallow beach and rough wave conditions made it too unsafe to refloat the remaining animals.
Considering how long the pilot whales had been out of the water in addition to the poor conditions, it was decided that they should be euthanised on welfare grounds.
Western Isles Council has asked people to avoid the area as a clean-up operation began.
In an update on Sunday evening the BDMLR said that one of the dead whales appeared to have had a vaginal prolapse.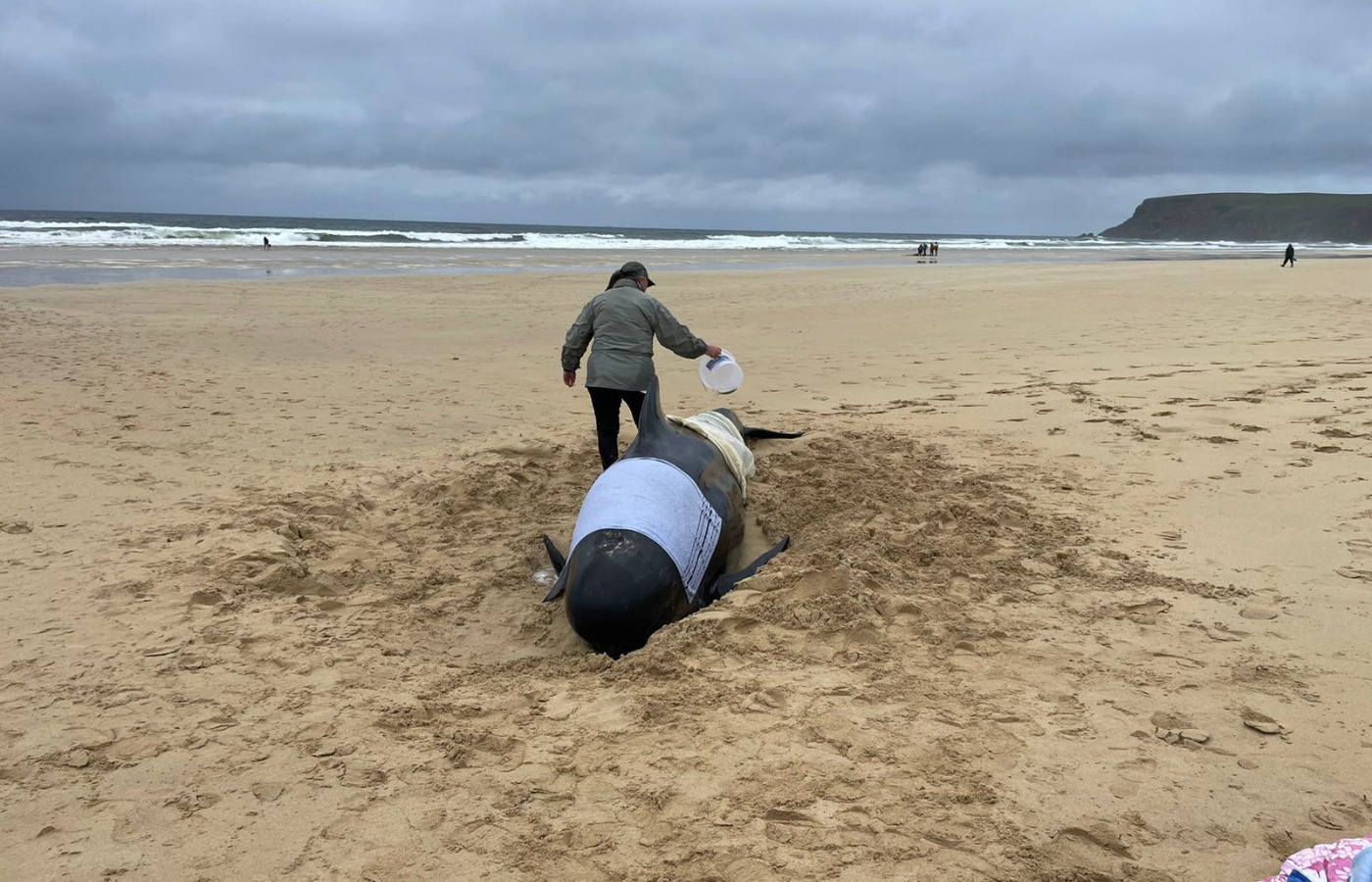 It led them to suspect that the whole pod was stranded due to one female giving birth.
The charity said: "Pilot whales are notorious for their strong social bonds, so often when one whale gets into difficulty and strands, the rest follow."
Members of the Lewis community, Stornoway Coastguard, Stornoway and Shawbost Fire and Rescue, the Scottish Marine Animal Stranding Scheme (SMASS), the Scottish SPCA, and Civil Air Support were all involved in the rescue effort, with vets and marine experts being flown in to help.
SMASS will now carry out post mortem examinations of the bodies to conclude the cause of the stranding.
A Coastguard spokesman said: "HM Coastguard assisted British Divers Marine Life Rescue this morning following reports of around 50 stranded mammals on Traigh Mhor, Isle of Lewis.
"Alerted at around 7.40am, Stornoway, Bragar and Ness Coastguard rescue teams were sent to the scene to provide safety cover. Police Scotland and the Scottish Fire and Rescue Service were also in attendance."