Firefighters tackled a blaze that broke out in a Poundland store for more than six hours on Friday night.
The fire started inside the store at around 6pm and with nine engines, around 45 personnel and a height appliance dispatched to the scene on Elgin High Street.
STV News understands, staff and customers at the Poundland store had to be evacuated after the blaze broke out on the ground floor.
Those on the scene described hearing loud bangs from within the shop, with smoke seen over the town.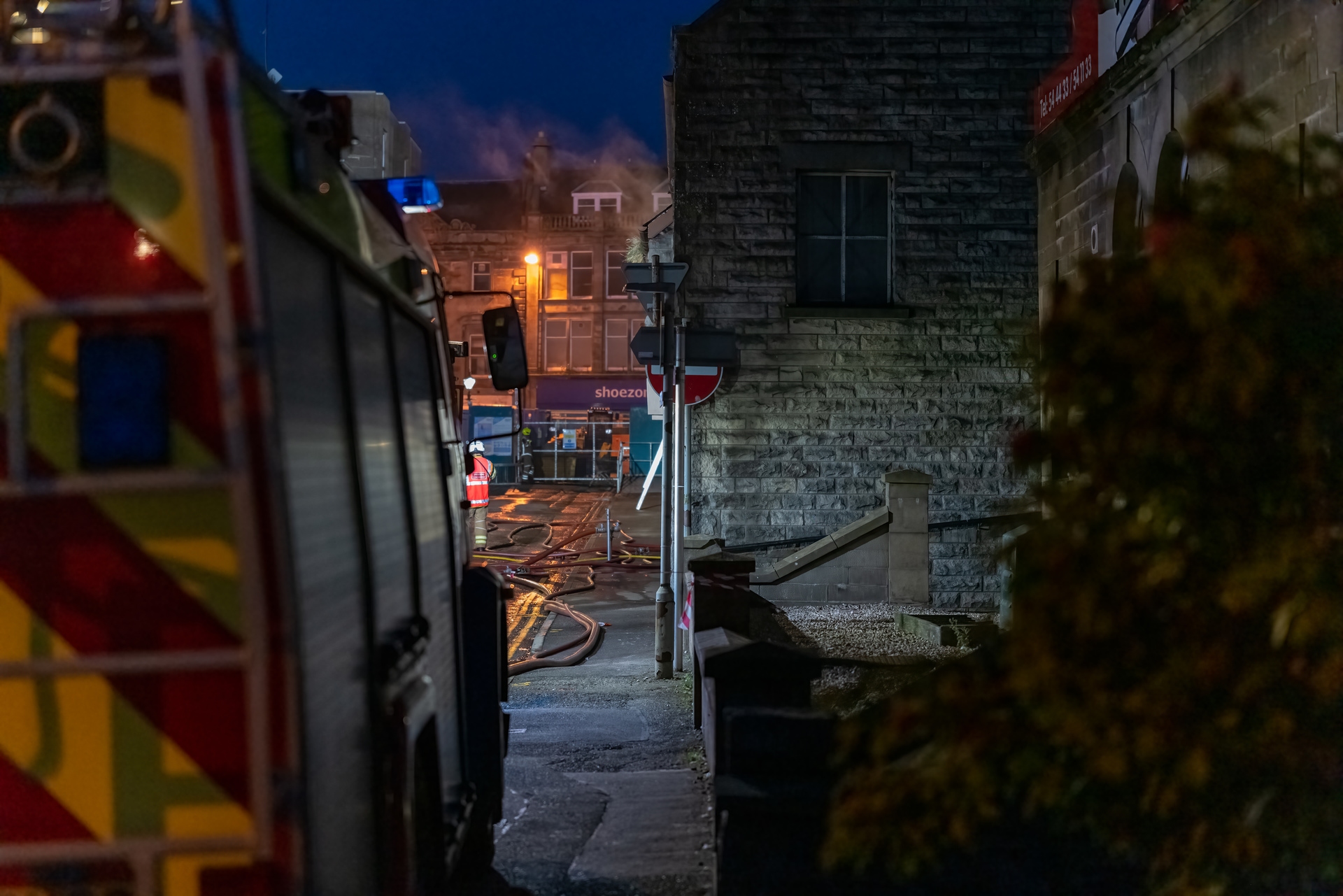 Three members of staff who were counting up for the night, as well as a customer, managed to exit the building safely.
The fire was brought under control at around 00.15am on Saturday morning.
A cordon remains in place at Plainstones on Elgin High Street, with police urging people to avoid the area.
The A96 was also closed in both directions with a local diversion in place.
On Friday night, Scottish Conservative leader, and MP for Moray, Douglas Ross urged people to stay away from the site.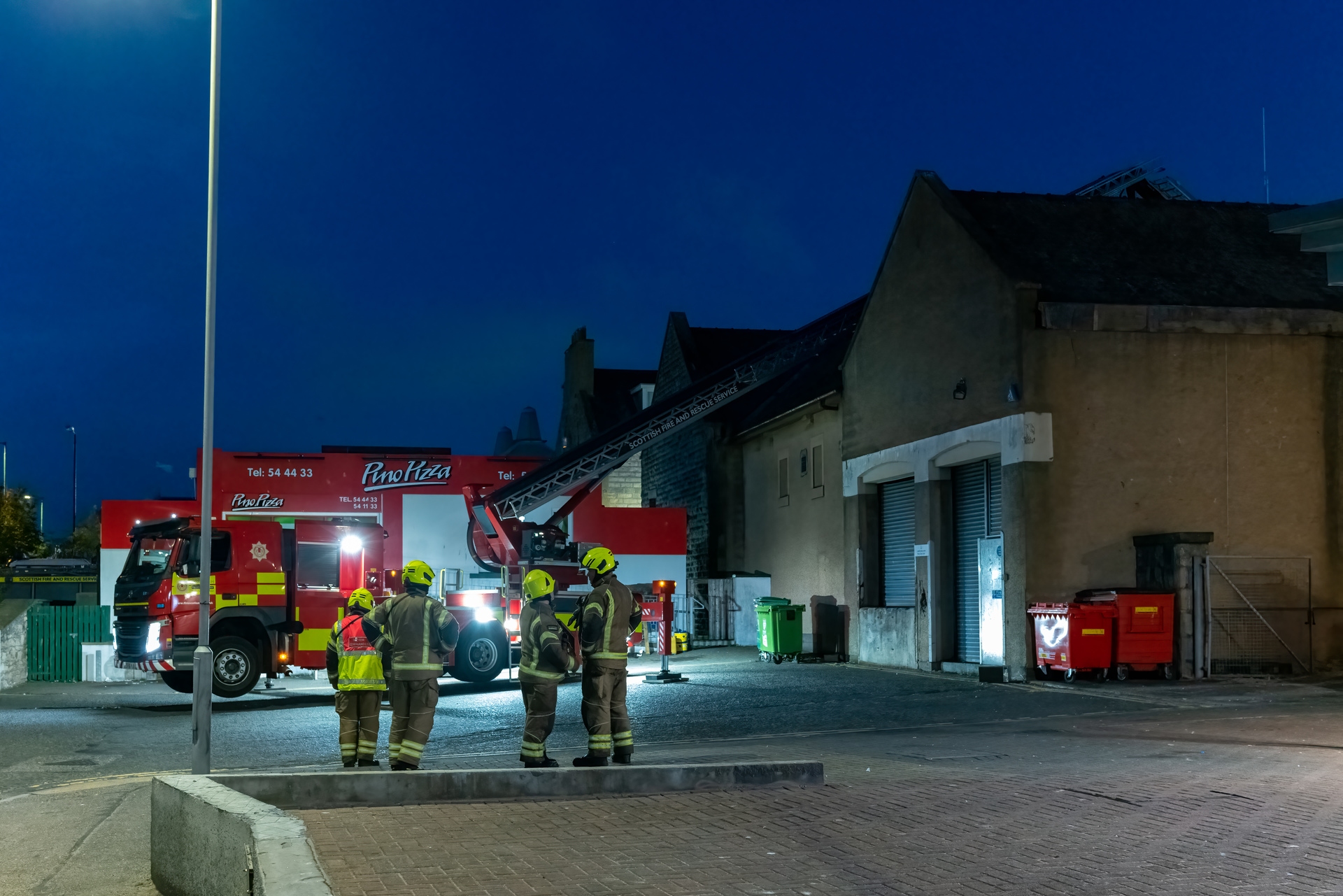 "Very concerning to hear about this fire and hope everyone is safe and well," he wrote on Twitter.
"My thanks to the emergency services for their quick response.
"I would urge people to stay away from this area of Elgin whilst the incident is ongoing."
In a statement, Poundland said that it will work with the police and fire service to investigate the cause of the fire.
"This evening, just before closing time, colleagues at our Elgin store safely evacuated the premises after a fire broke out," a company spokesperson said.
"We're extremely proud of them for their quick action and for the rapid attendance of the fire service from Elgin and elsewhere in Moray.
"As you will understand, the first priority for the authorities has been to extinguish the fire and stop its spread.
"At this stage, we don't know what caused the incident, but it goes without saying we'll be working closely with the police and the fire brigade as they investigate the cause."
The statement added: "While we're grateful no-one has been injured, our first reaction this evening is one of sadness.
"Our Elgin store is special to us – it's the only one in the UK we own outright, because of our desire to restore the listed building to its former grandeur.
"When we have more information on the fire we will, of course, share it."