A speeding motorist who killed his only child in a horrific crash after he approached police driving at 137mph on a Highland road has been jailed.
Craig Melville accelerated away from officers who signalled him to stop before losing control of his vehicle and colliding with a stone wall.
His Audi RS4 car split into two sections in the crash and his son Craig junior, 16, was thrown from the vehicle and was found in a field about 40 metres from the road with fatal injuries.
A 15-year-old girl, who was also a passenger in the car, was badly hurt in the collision which has been "life-changing" for her, the High Court in Edinburgh heard.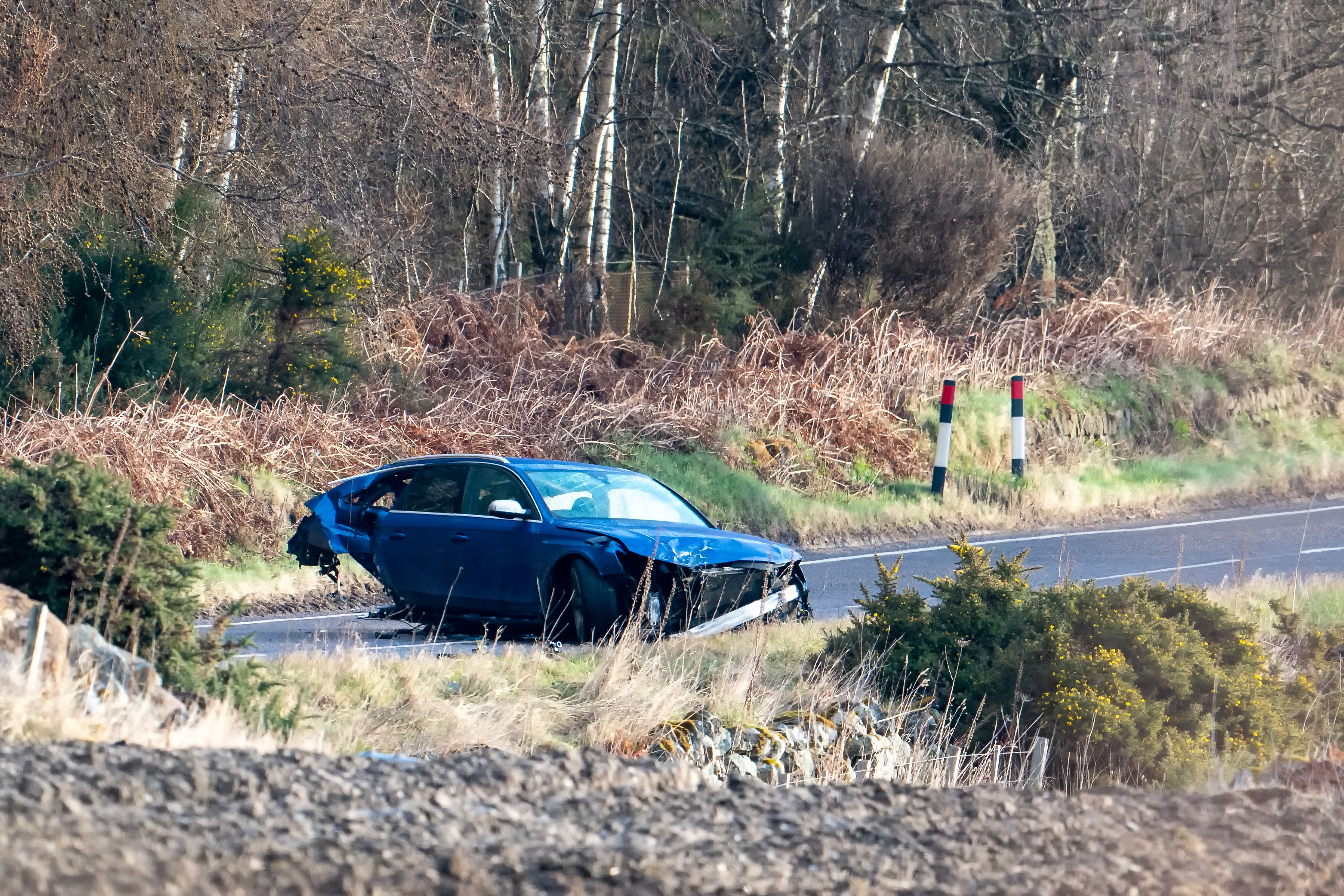 Melville, 41, of Kirkside, Alness, in Ross-shire, admitted causing the death of his son and serious injury to the teenage girl by driving dangerously at "grossly excessive" speeds on March 27, 2021.
He accelerated away at speed from officers who had signalled him to stop and activated blue lights, drove onto the opposing carriageway and then through a "no entry" sign at a T-junction.
He again drove onto the opposing carriageway and drove away from pursuing officers as he maintained excessive speed and lost control of his vehicle striking a road verge and the wall.
Advocate depute Richard Goddard KC told the court: "The deceased was the 16-year-old son and only child of the accused and his wife. They adored their child and were a close family unit."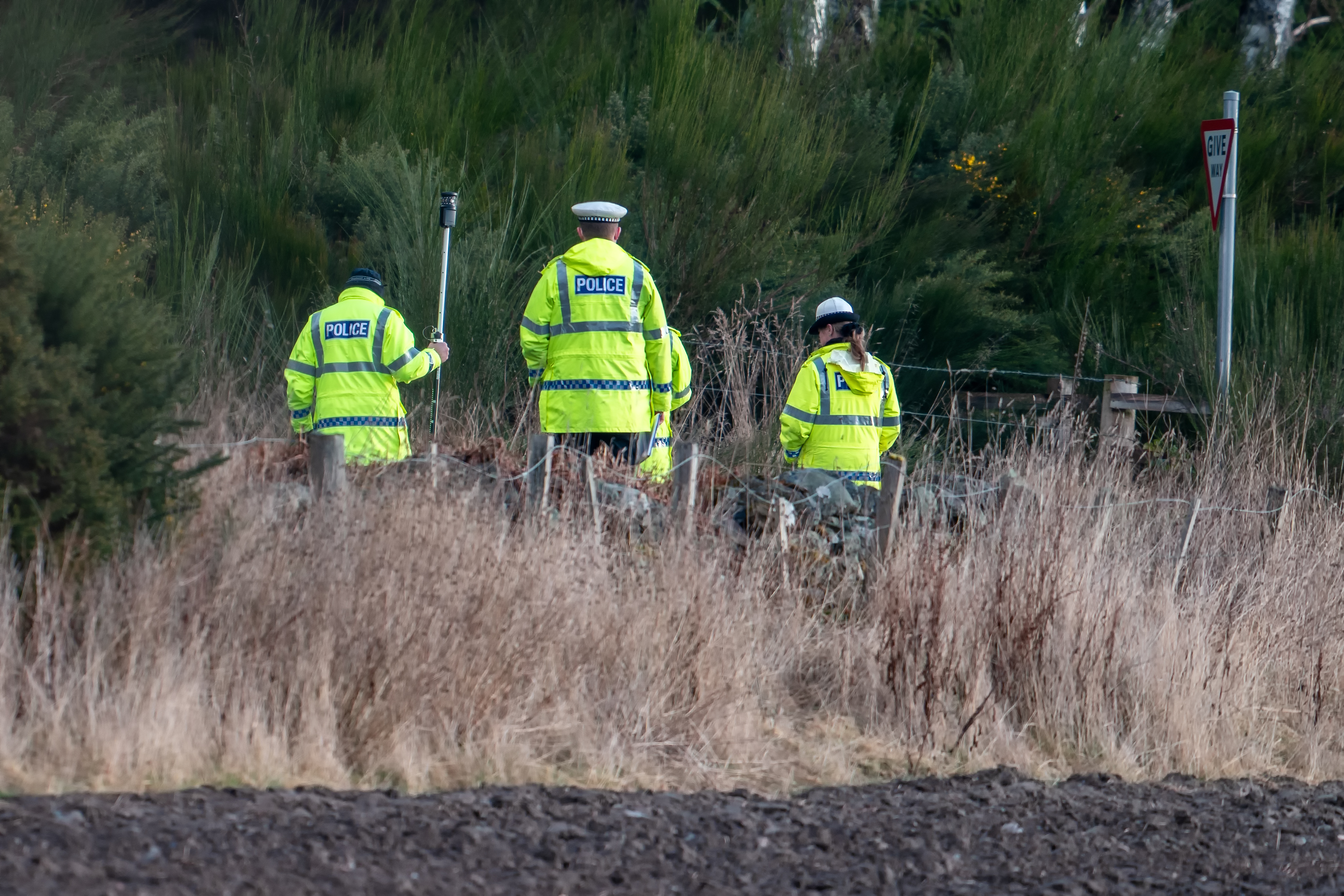 The prosecutor said that Craig junior was described by his mother as "always at his father's heels" from a young age. He said: "Much of their time was spent together, often working on cars."
Mr Goddard said the teenager had secured work at an MOT garage in Dornoch after leaving school and had an apprenticeship to train as a mechanic.
The advocate depute said: "He had a wide group of friends and has been described as 'a lovely boy, very respectful and willing to do anything for anyone'."
Former HGV driver Melville senior, who has a previous conviction for speeding from 2020, had offered to take his son, the teenage girl and another woman "for a drive" after they attended a birthday party in Alness.
He drove out onto the B817, which has a 60mph speed limit, and onto a section of roadway known as the Ballachraggan Straight.
Mr Goddard said: "At this time two police officers in a marked police vehicle were conducting speed checks. They were stationary at the Ballachraggan Straight."
"They observed the accused driving towards them and formed the view that he was travelling very significantly over the speed limit. They used an approved speed detection device which indicated that the car was being driven at 137mph."
The officers signalled him to stop and he initially slowed as he approached the police car but then accelerated as he passed them before turning onto the B9176 Struie road, which is also subject to a 60mph limit.
Rebecca Ross, then 22, who was a front seat passenger in Melville's car, said: "At the end of the straight I remember he turned right. I could feel the car getting faster and faster. I started to feel uncomfortable and scared. He was definitely driving too fast for that bit of road."
"I've never been in a car going that fast. I remember the car snaking from side to side," she said.
Mr Goddard said that police had followed Melville onto the B9176 in a bid to catch up with him, but added: "However, the accused was quickly lost to sight as his speed at this time was grossly excessive."
He said: "32 seconds after the accused had passed the police vehicle on the B817, the officers came around a right hand bend on the B9176 and discovered that the accused had lost control of his car, it had left the road and collided with a stone wall."
"As a result, the vehicle had split into two parts. The officers immediately stopped and called for urgent assistance," he said.
"The rear section of the Audi had become detached and had come to rest on a stone wall to the offside of the carriageway. The front section was around 120 metres further north on the carriageway. Debris was strewn across both carriageways," said the advocate depute.
The teenage girl was trapped underneath the rear section of the car and was in a pool of petrol. She was freed by firefighters but had sustained burns, multiple fractures and internal injuries. She has undergone surgery and physiotherapy.
Craig Meville junior sustained multiple severe injuries. After paramedics arrived he was pronounced dead at the scene, the court heard.
Ms Ross suffered cuts and bruises in the collision and Melville senior spent around a week in hospital following the collision, complaining of pain but scans were unable to detect injuries.
The judge, Lord Fairley, was shown footage from a police car retracing the route of Melville before the collision taken in daylight and footage filmed in darkness from the police vehicle that tried to catch up with him.
Defence solicitor advocate Neil Wilson said that Melville was in no doubt about the seriousness of what he had pled guilty to and he was not instructed to seek to have his bail continued ahead of sentencing.
Lord Fairley called for a background report to be prepared on Melville, who has not previously served a jail sentence, and remanded him in custody.
Melville is due to be sentenced on February 22 at the High Court in Glasgow.