Dualling the A9 and A96 would be the first pledge of a Scottish Conservative manifesto at the next general election, Douglas Ross has said.
The Scottish Tory leader suggested the UK Government could step in to finish the delayed infrastructure projects.
The Scottish Government said in 2011 that it would dual the A9 by 2025.
It has now said that goal is "unachievable".
Over the past ten years around 11 miles of road have been dualled with about 77 miles left to go.
The dualling of the A96 was supposed to be completed by 2030 but last year Transport Scotland – the agency which manages infrastructure projects – said it would assess the plan.
Ross accused the Scottish Government of focusing on independence to the detriment of Scotland's roads.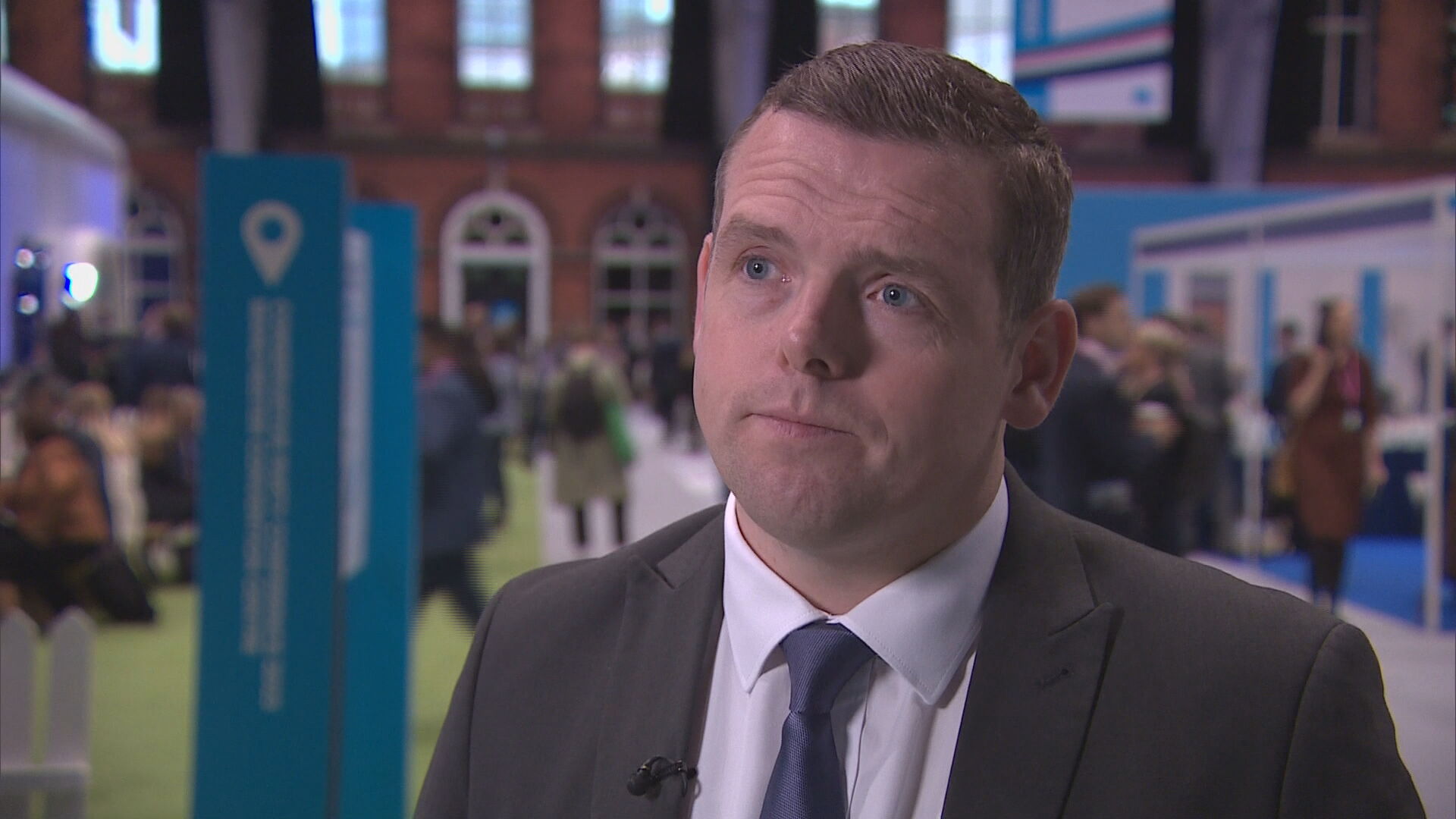 "We've made it very clear that infrastructure is crucial," he told STV News.
"There are so many communities that are not connected as they should be.
"The SNP made a promise to dual the A9 and A96 and they've failed to deliver that so the Scottish Conservatives are very clear that the first pledge of our manifesto for a general election will be to dual the A9 fully from Perth to Inverness and the A96 from Inverness to Aberdeen as soon as possible.
"It's really important the contrast that shows. We are making infrastructure and dualling these two roads our first pledge in our manifesto.
"The first pledge by the SNP is going to be line one, page one another independence referendum.
"That contract will be very stark."
The Scottish Tory leader said he would work with "anyone and everyone" to get project finished as quickly as possible.
He said: "The SNP promised to do that by 2030 and they've now said they won't achieve that and indeed there's a great deal of doubt about the A96 being dualled at all.
"Transport is fully devolved but what we've seen in other parts of Scotland where the SNP Scottish Government haven't delivered the UK Government has been able to step in, for example the Fair Isle ferry for Shetland.
"That was an issue that should have been resolved by the Scottish Government, it wasn't and the UK Government was able to step in and assist.
"Ultimately this is fully within the competency of the Scottish Government.
"The SNP-Greens are not progressing the promises as they should have done and the Scottish Conservatives will back the communities who are crying out for the A9 and A96 to be dualled."
The Scottish Government has been approached for comment.
STV News is now on WhatsApp
Get all the latest news from around the country
Follow STV News
Follow STV News on WhatsApp
Scan the QR code on your mobile device for all the latest news from around the country