A Speyside distillery is preparing to open its doors again this week as it shares the important role women have played in its history as part of a new visitor experience.
Cardhu, near Aberlour, survived and thrived through periods when whisky distilling was heavily taxed, thanks to the ingenuity of owner Helen Cumming who spied on excisemen and used a red flag to warn the area's other illicit distillers.
The distillery, which is part of the Johnnie Walker stable of brands, is steeped in more than two centuries of tradition, beginning life as an illicit still in 1811, when whisky was sold for a shilling a bottle from the kitchen window of what was then a farmhouse.
But its origins have not been widely known until now.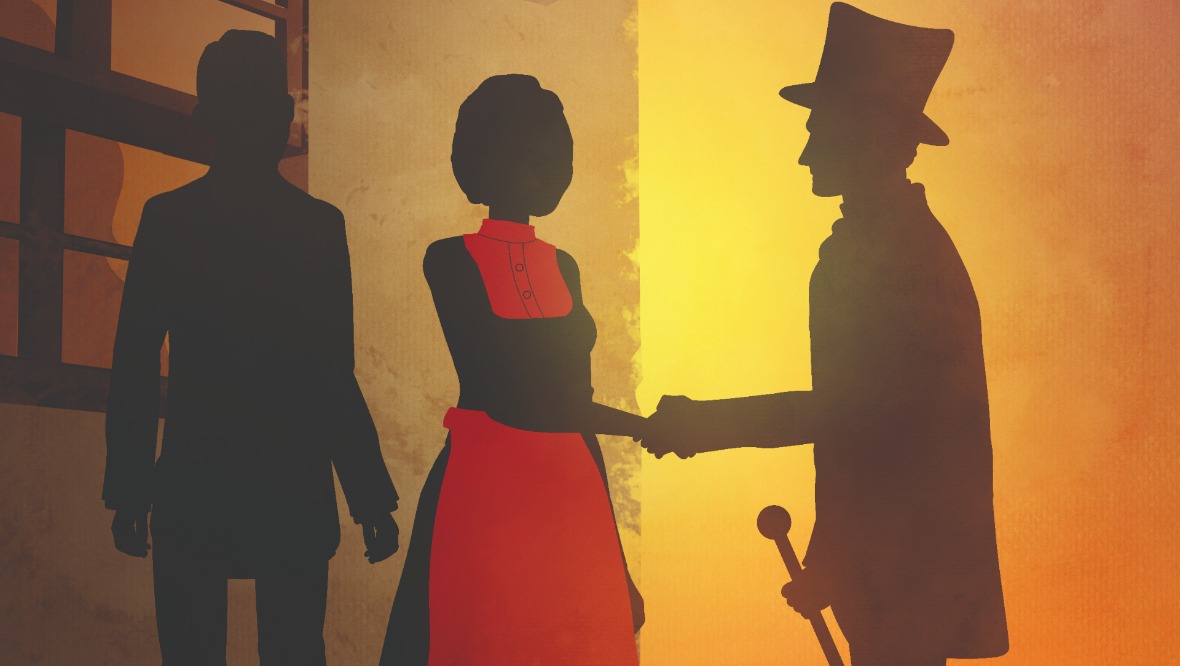 The story of Cardhu's spirited founder Helen Cumming is being placed front and centre of the brand with the unveiling of a new illustrated film that tells the story of how she and her daughter-in-law Elizabeth helped run the distillery and ensure it went from being an illegal venture to the established and admired enterprise of today.
Helen and her husband John bought the farm in 1811 at a time when making whisky was heavily taxed and the area was rife with people making the 'water of life' in illicit stills.
The taxmen were often billeted at her farm when carrying out investigations in the area and Elizabeth would cook them a meal and then slip out of the door and raise a red flag to warn other whisky-makers nearby.
The 1823 Excise Act made legal distilling a much more appealing option and a licence was bought for Cardhu.
Helen and her husband passed the mantle to their son, Lewis, who continued to build the brand with his wife.
But when he died around 20 years later, Elizabeth was left with running the farm and the distillery.
She had two young sons to care for, a five-year-old daughter who died suddenly three days after her father, and she was pregnant at the time with a third son.
Nonetheless she was determined to continue the Cardhu traditions, and worked tirelessly to build a new distillery at the site of the old farmhouse.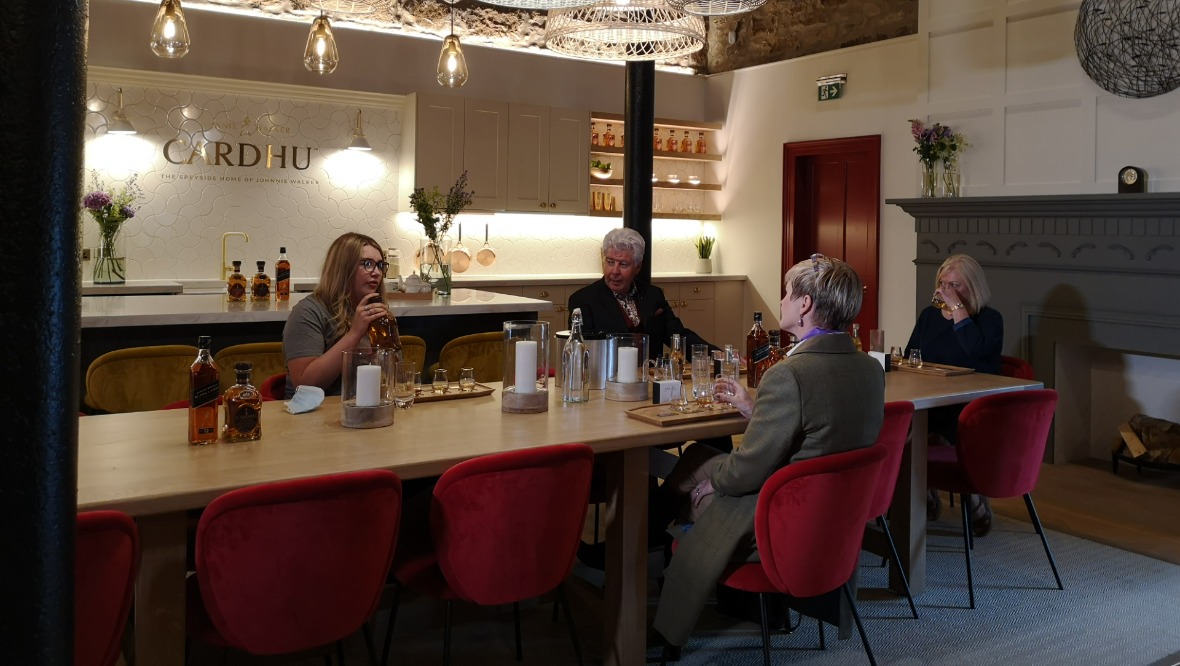 She fought off attempts by bigger whisky names to buy Cardhu until 1893, when she agreed to sell to blender John Walker & Sons for £20,500 (excluding stocks), plus 100 shares in the company (worth £5000) and a seat on the board for her son.
In an industry that's perceived to be led by men, it is women that continue to be the leaders at this Speyside landmark, with the main roles filled by females more than 100 years on.
Cardhu brand home manager Laura Sharp said: "The two women created an amazing brand and we are continuing to tell that story.
"It grips you and is quite emotional when you learn what they went through in their lives.
"As well as myself, the distillery manager is female and the brand home team is currently all female as well."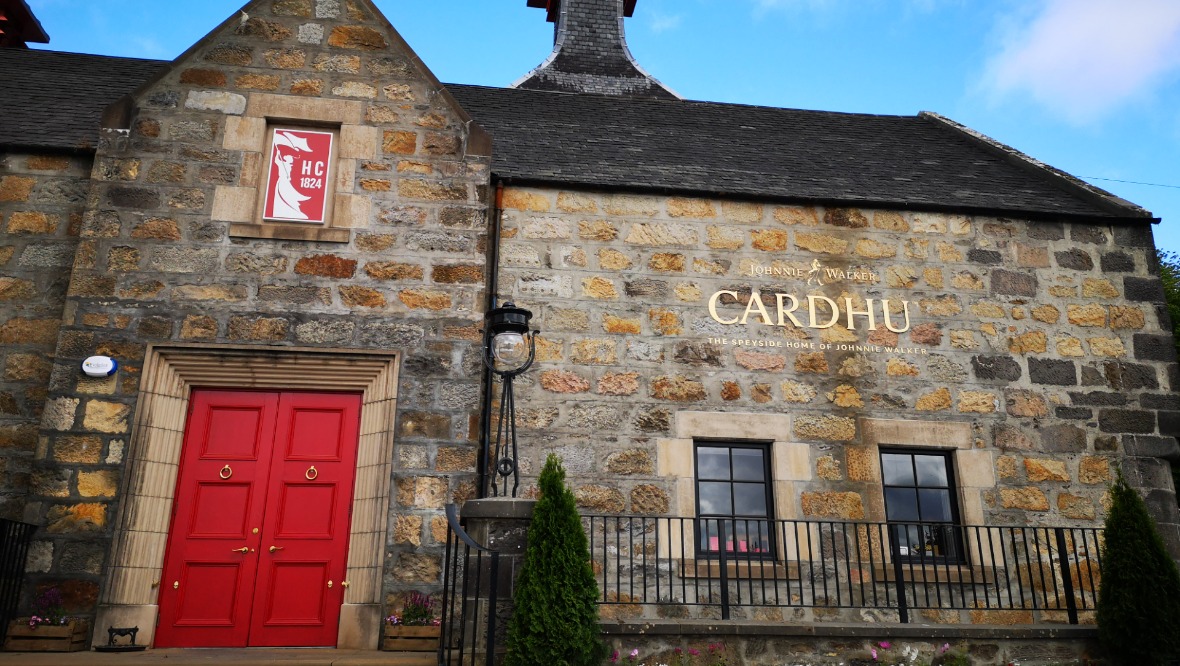 The revamping of Cardhu ties in with a major investment by Diageo in a number of its distilleries, including a new attraction planned for Princes Street in Edinburgh.
Despite the challenges of Covid, Brexit and American imports, the company says it's forging ahead.
Diageo Scotland's Barbara Smith said: "The investment is unprecedented in terms of the £185m that Diageo has put into Scotch whisky tourism and we are thrilled to be at the forefront of leading the resurgence of Scottish tourism.
"We are opening up domestically in the first instance but we are really looking forward to welcoming international visitors when we can."
The red flag that was used to warn illicit distillers of excisemen now flies high outside Cardhu as part of a new statue installation which depicts Helen alongside Johnnie Walker, the brand putting down a marker of a hard won past – and, it hopes, a symbol for a bright future.