One of the largest decommisioning missions to ever happen in the North Sea is underway.
It marks the first time that two of world's largest semi-submersible crane vessels have converged in the area as the Brae Bravo platform is dismantled.
Erected in 1987, the platform sits 191km east of Sumburgh Head, Shetland, and first produced oil on April 13 the following year.
In July 2018, production had completely ceased and a year later Brae Bravo was disembarked.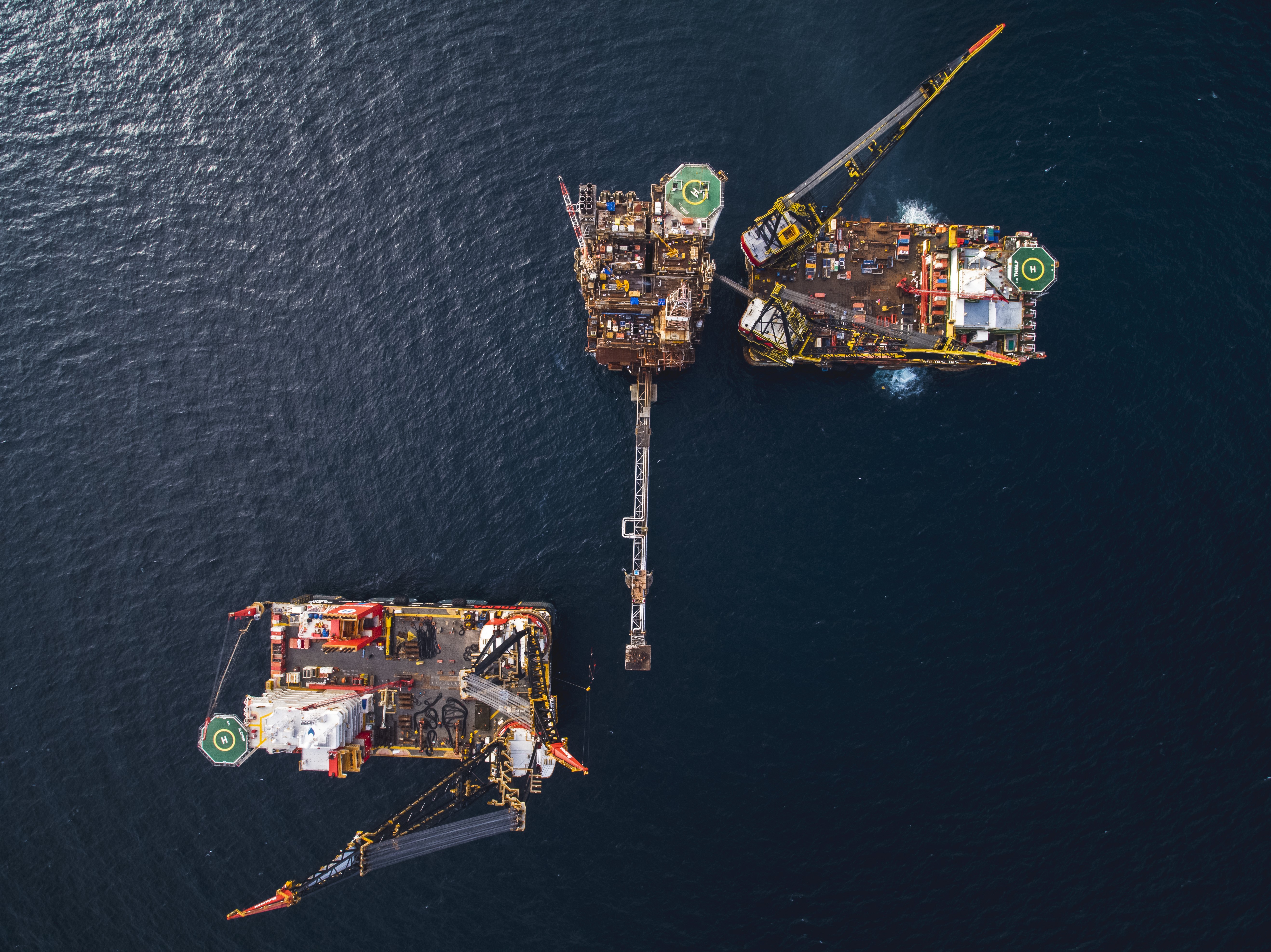 Now two of the biggest of the semi-submersible crane vessels (SSCVs) in the world are in the process of decommissioning the platform.
Heerema's Thialf and Sleipnir are both greater than 200 metres in length.
Donald Taylor, European managing director for Brae Bravo's operators TAQA, said: "The Brae Bravo has been an integral part of the Brae fields for more than three decades with the size and scale of the platform, including the topside structure, almost the height of the London Eye.
"The arrival of Thialf in the field was a historic occasion, heralding the moment when we started converting many years of planning into practical implementation."
The decommissioning programme will have more than 500 people working on the project offshore at peak times and aims to recycle 95% of materials.
The initial phase began in April and saw the two SSCVs in the field for several days to prepare and ultimately remove the flare tower, bridge and jacket.
Thialf remains in place to carry out works allowing the final removal in the summer.
The next part of the process will see Sleipnir remove the remaining topsides during two trips to the field during the summer, at which point the only remaining visible element of Brae Bravo will be the top of the jacket above the sea surface.
A navigational aid will be placed on the remaining structure and a 500-metre safety zone will be in place until jacket decommissioning is completed next year.
Mr Taylor said: "Over the last 33 years, Brae Bravo has been an important contributor to the UK oil and gas industry with many people having long-standing connections to the platform.
"It's important to recognise the efforts of the project team, including our suppliers and contractors, who have contributed, despite the challenges resulting from the Covid-19."