The two ferries being built at the Ferguson Marine shipyard are facing more delays after demands for design changes by the safety regulator.
The Maritime and Coastguard Agency said doors will have to be modified and extra staircases installed on both the Glen Sannox and the unnamed Hull 802.
Planned sea trials for the ferries will now be delayed until the first few months of 2024.
The Glen Sannox is due to enter service by the end of 2023 while the Hull 802 is not set to take to water with passengers until summer 2024.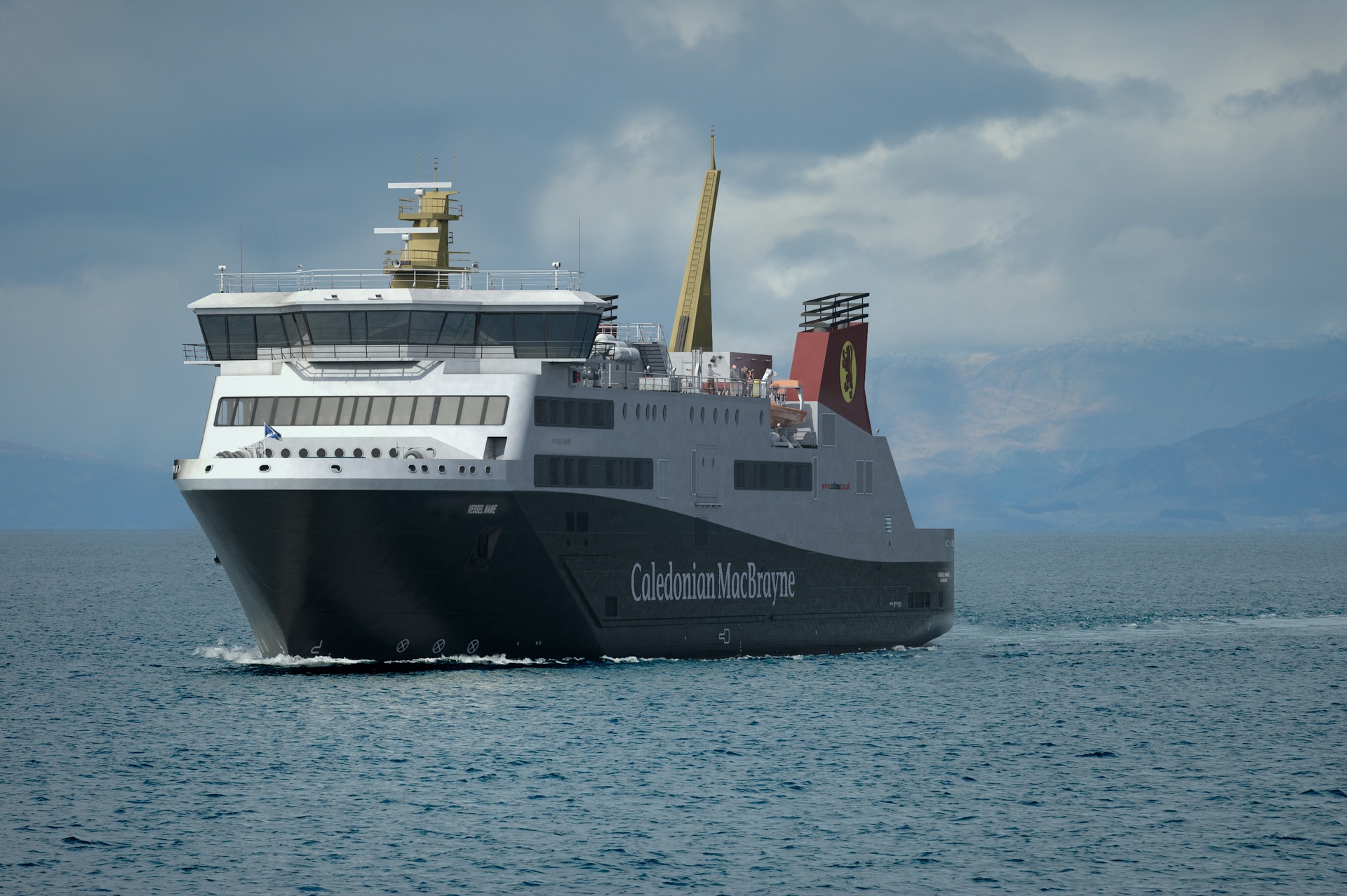 David Tydeman, the managing director of the Inverclyde shipyard, told Holyrood's transport committee that he hopes to reach a final agreement with the safety regulator in the next two weeks.
He said: "This means the sea trials will move into the first quarter of the new year and the commissioning of the Liquefied natural gas system at Troon (which must be done after dry docking) will also be moved to after Christmas".
He added: "We will need to maintain some flexibility for Glen Sannox to operate from the quayside at the shipyard during January and February and with this in mind, we will defer the launch of 802 to the next high tide window towards the end of February, perhaps early March."
Tydeman said he will issue an update on the costs and delivery of the vessels in September.
The ships, which will serve Arran, were meant to cost £97m and be delivered by 2018 but the current estimated cost for both is around £300m.
Robbie Drummond, chief executive of CalMac, said: "The news of further delays to the delivery of the Glen Sannox is disappointing for CalMac and the communities we serve.
"Our island communities rightly deserve a ferry service they can rely on and, while the six major and 10 small new vessels are very much welcome, we face a difficult season ahead as we wait in anticipation for them to be fully operational on our network.
"CalMac is committed to serving island and rural communities with the best possible service, and we will do our best to navigate and adapt to the changing situation and mitigate the impact wherever possible."