A man delivering defibrillators had one of them used on himself after suffering a heart attack.
With the help of his brother Gerry, 61-year-old John Paul was able to have his chest monitored while waiting half an hour for an ambulance.
The heart-starting device confirmed he did not need a shock, helping to reassure the siblings until medics arrived.
John, who needed five stents put into his heart, is now recovering well at home.
He said: "When I woke up that morning, I felt a pain in my chest and thought it might be indigestion, because I had eaten late at night, but when I got up the pain intensified.
"It was going down my shoulder and into my bicep, and the pins and needles in my fingers told me there was something not quite right."
The brothers were staying overnight in Caithness ahead of taking the defibrillators to Shetland when John suffered his heart attack.
Gerry, 62, said: "I went into overdrive and got a defibrillator, ripped it open, put it on him and waited for the ambulance.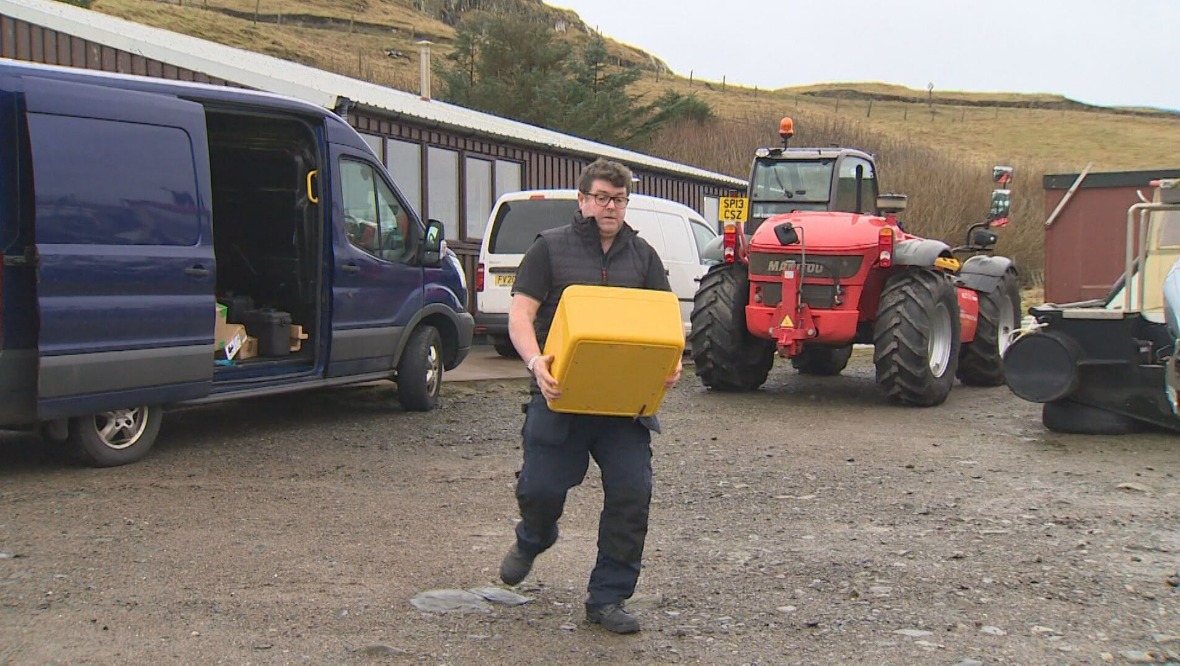 "It felt like 30 or 40 minutes before the ambulance came, but in the meantime we put it on him, and it just did its thing.
"I have taken quite a lot of machines up here over the past three to four years and never, ever thought I would have to use one."
It's not the first time one brother has helped save the other – when Gerry was three, a 12-year-old John rescued him from drowning.
Lucky2BHere, the charity which provided the heart-starters, have now called for more defibrillators to be installed across the country.
Sophie Isaacson, from the charity, said: "The outcome is not always perfect, but having the equipment there and doing everything you can possibly do allows people to feel calmer and more in control.
"The more defibrillators that are accessible around communities, schools, community halls, where there are people doing sports activities the better."