WARNING: Graphic image below
The death of a white-tailed eagle chick has sparked fears over the impact of bird flu on the "iconic" species.
White-tailed Mull eagles are the UK's largest birds of prey and efforts have been made in recent decades to repopulate the species after it was nearly driven to extinction in the 1800s.
RSPB Scotland said that over the last few weeks, chicks from at least four white-tailed eagle nests on the Isle of Mull have either died in the nest shortly before or after fledging.
In mid-July, 19 chicks were on the verge of fledging from nests on the island – which would have been just one fewer than the record number in 2021.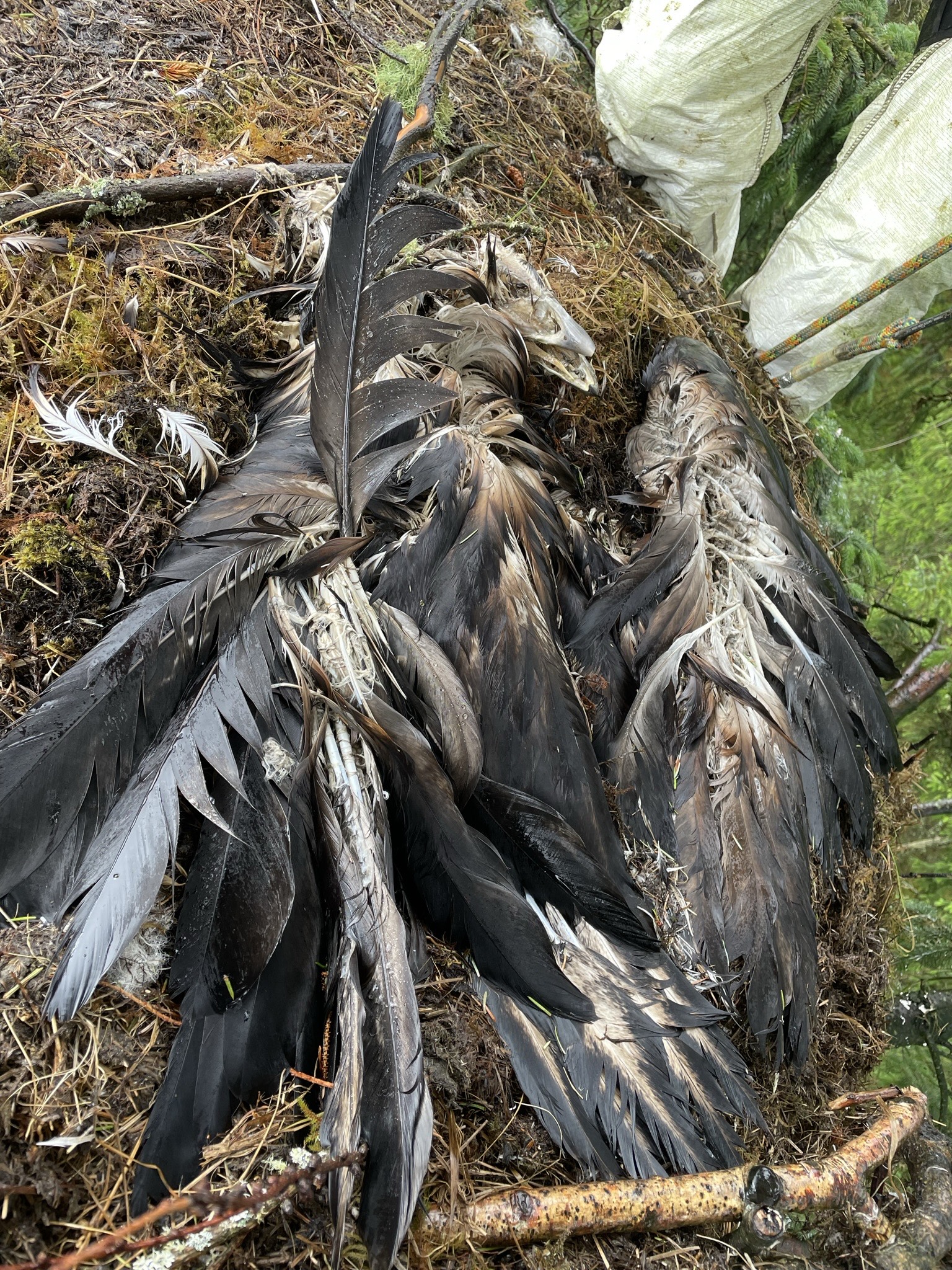 However, RSPB Scotland's Mull officer Dave Sexton started receiving unexpected reports of suspected dead chicks from multiple locations.
Such deaths at this stage of the chicks lives are considered highly unusual.
With the current outbreak of avian flu in mind, the bird protection charity and NatureScot arranged for expert climbers to scaled the Sitka spruce trees to access two of the nests where it was suspected the chicks had died, to swab the bodies for the virus.
At the end of the 12-metre climbs, the climbers found both chicks dead in the nests – one tested positive for the influenza, while the other tested negative.
The second chick was in an advanced state of decomposition which could have affected the negative result.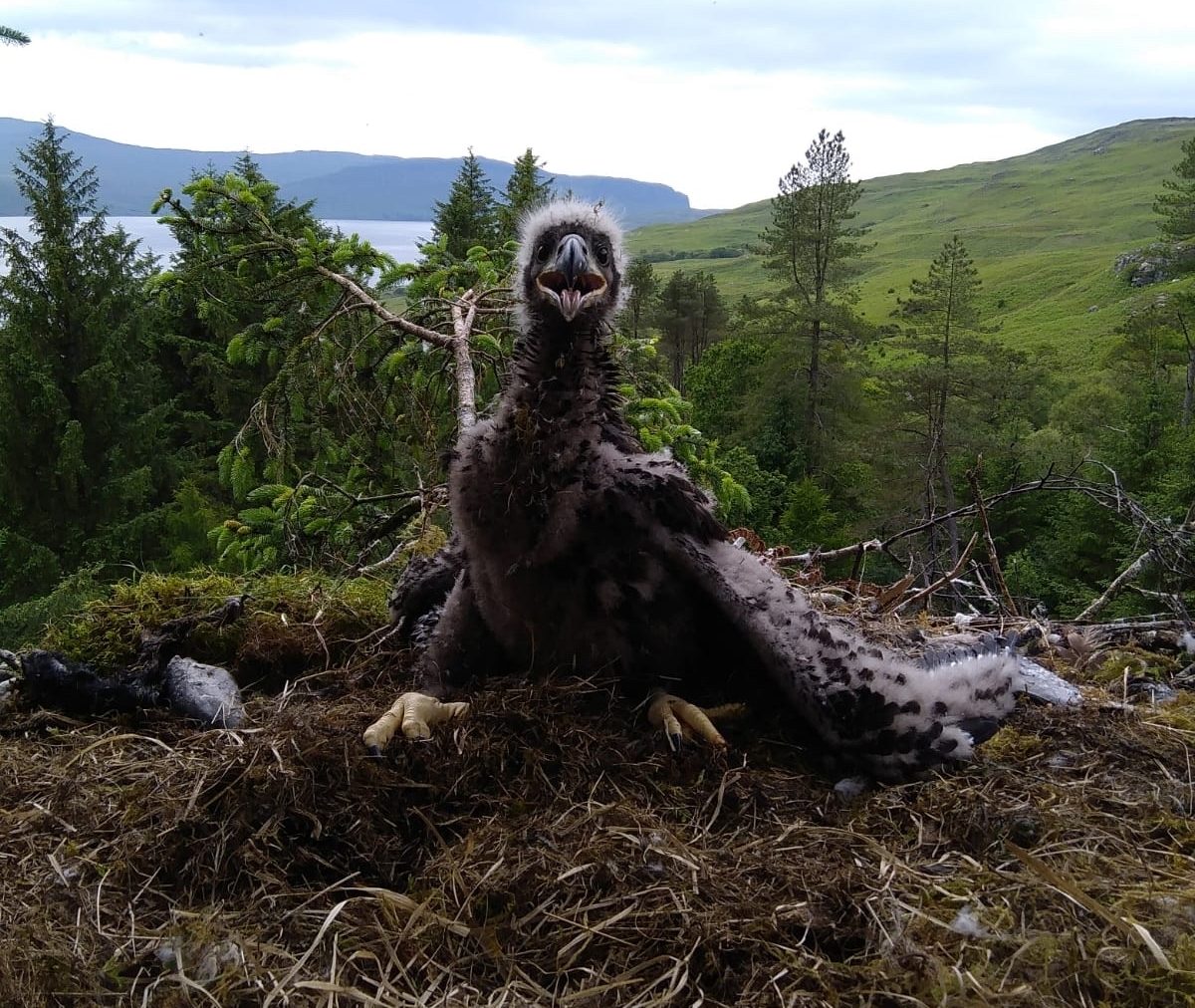 RSPB Scotland stated that these four deaths have made a "significant contribution" to a large drop in the species' breeding success on the island this year.
Dead white-tailed eagle chicks elsewhere on the west coast have also tested positive for the strain of avian flu, which has been dubbed the "worst in two decades".
Dave Sexton said: "Late summer is usually an incredible time of year for Mull's white-tailed eagles as the youngsters fledge and learn to fend for themselves; a happy time for those of us involved in monitoring them during their first few months.
"These past few weeks though have instead been heartbreaking with so many chicks dying.
"Visiting nest after nest where, instead of hearing young birds calling, there's silence and where adult birds are ignoring my presence rather than alarming, is awful.
"At the moment on Mull it appears to just be the chicks impacted but such a substantial loss of this year's youngsters is very worrying."
White-tailed eagles are specially protected at the nest and from reckless harassment and under the current circumstances RSPB Scotland is encouraging the public to be very careful about causing any additional disturbance to birds that are already under stress.
The dead chick joins the possibly hundreds of thousands of wild birds that have already died in the UK during this of this outbreak of avian flu.