A Highland town centre is set for a facelift and the community is being asked for ideas.
Wick has won major funding for regenerating several streets and it's hoped the investment will boost the local economy.
Residents of all ages have contributed ideas to rejuvenate the Caithness town's High Street, Bridge Street and market square.
They will come together at a "design festival" this week hosted by the cycling and walking charity Sustrans, where a shortlist will be considered.
Highland councillor Nicola Sinclair, who successfully pitched for Sustrans' backing, said: "We have an incredible history, a very rich and varied history, in the war, in the fishing industry.
"All of that is reflected in our Caithness flagstone and in our landscape.
"What we're not very good at is actually shouting about it and celebrating it."
Wick youngsters, who have already made an impression on the town by creating a colourful riverside mural, will help shape the project with fresh ideas.
Third-year pupil Hope Allan, 14, of Wick High School's Step Forward Wick Youth initiative, said: "Brightening up the town would make people happier, they'd feel happier living here."
And second-year pupil Megan Travers, 13, added: "We'd definitely get a lot more tourists because at the moment they're just going straight through up to John O'Groats.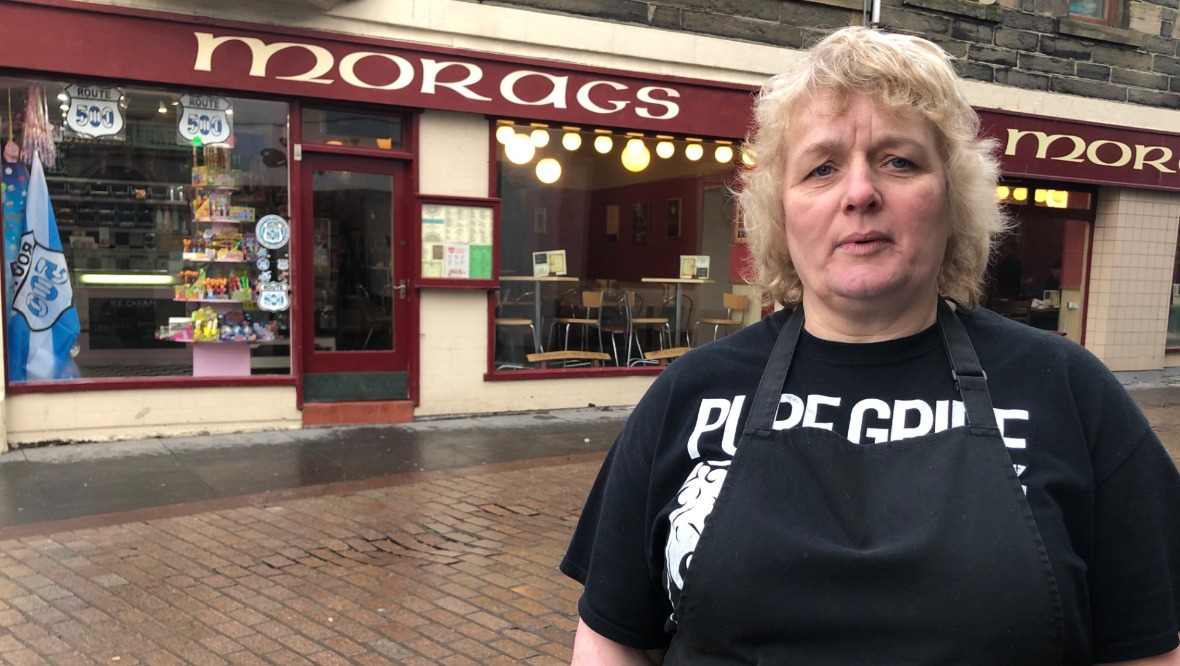 "If we maybe added a bit more colour and more signage then it means they can come into Wick and see all the history Wick's got to offer to them."
The town centre streets upgrade is part of a wider £650,000 investment in Wick, which is on the NorthCoast500 route but with no obvious focal point.
High Street cafe owner Morag Mackenzie said: "I don't know that flowers and fountains are the answer. We need something to attract families and people down to the town to spend time here and spend money."
Ian Leith, of the Wick Heritage Museum, said: "From a heritage point of view, we're keen to see Wick as a historic town.
"And that will drag people into the town, hopefully, and will hopefully build up the town centre as a retail centre as well."