Beach-clean volunteer group Clean Coast Outer Hebrides is embarking on a new venture to target washed-up marine litter from inaccessible shores around the islands.
Coordinator Janet Marshall said: "Unlike local beaches that the communities help maintain, these less accessible areas have a lot of marine waste banking up."
The group has been awarded funding for a trial voyage to reach remote bays and inlets which are impossible to reach from land.
Ms Marshall says litter blown ashore in the Western Isles is a huge problem with the sea and tide shifting rafts of rubbish to different beaches.
The amount of plastics and fishing debris washed ashore is growing annually, creating potentially deadly problems for marine wildlife.
Some of the rubbish comes from thousands of miles away with the Gulf Stream swirling up from Gulf of Mexico dumping litter on the shores of the Hebrides.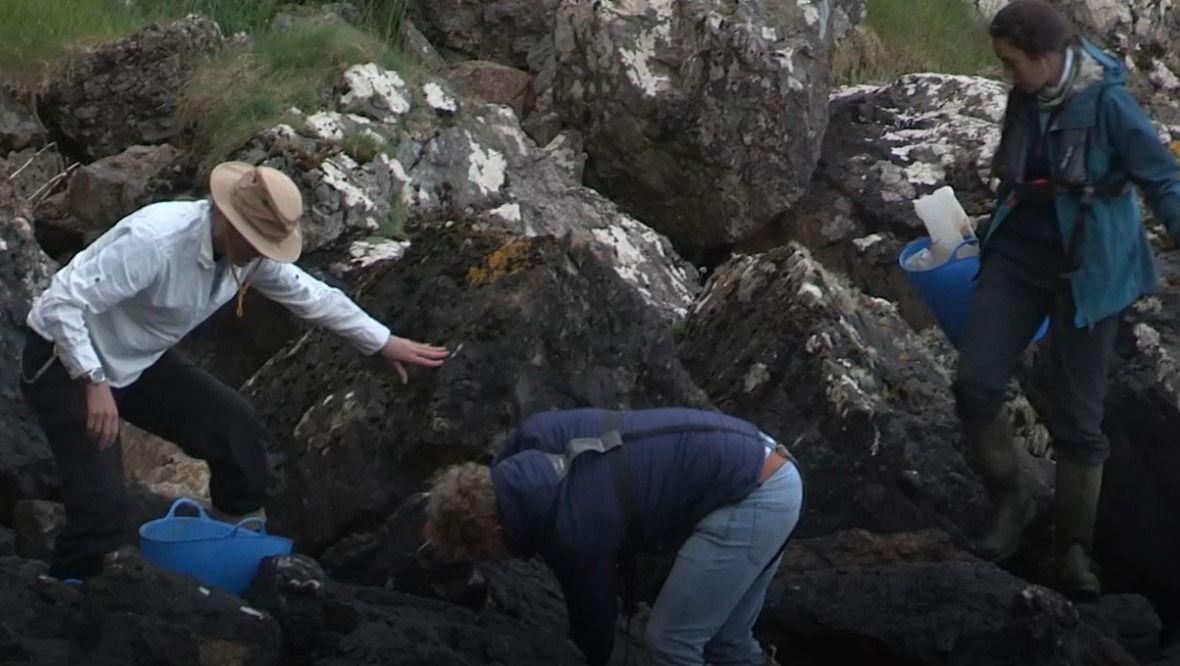 The group chartered Hebridean Adventures vessel MV Monadhliath to transport a beach clean squad along a stretch of indented coast between Swordale and Bayble on Lewis.
Soon after setting off, the test voyage threw up its first lessons – that the weather can worsen fairly quickly and even a slight sea swell makes it hazardous to get ashore.
The collected marine waste was transferred onto the vessel to be taken to Stornoway before disposal.
Ms Marshall said: "This is a pilot project as nothing quite like it has been tackled before over here as far as I am aware. If it is practical, we will be looking to do more fundraising to roll it out along the length of the islands."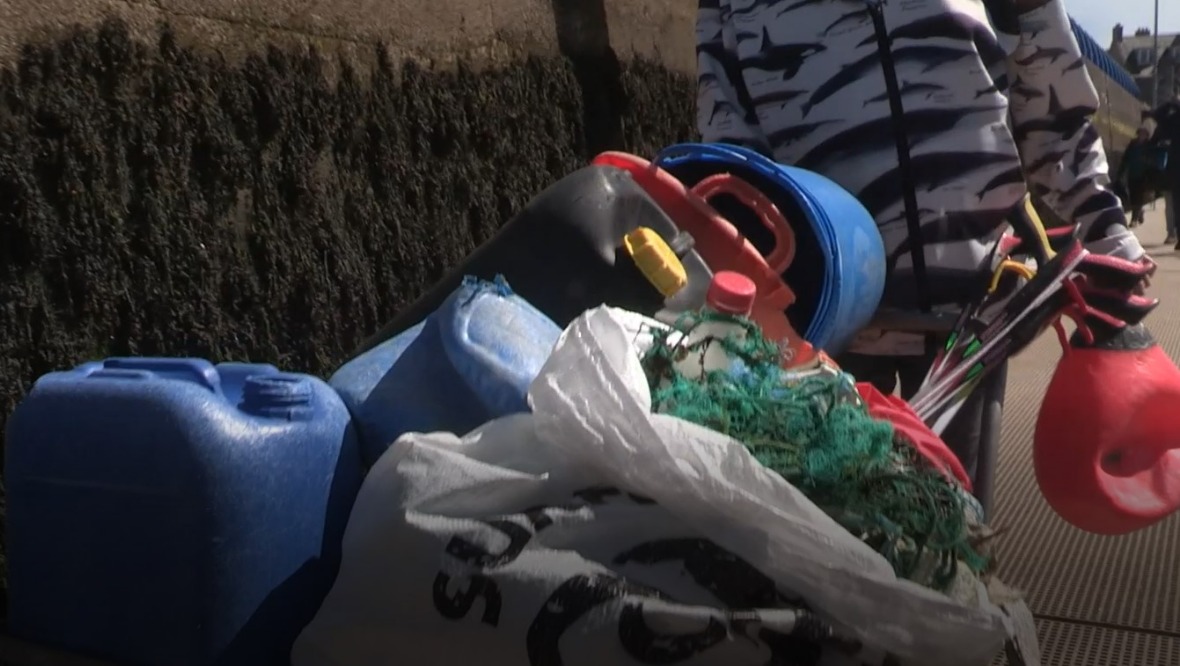 In December 2019, a sperm whale which died on a Harris beach was found to have 100kg of marine litter in its stomach.
Vets discovered the 16 stone mass of plastic and debris during a post-mortem, or necropsy, on the young male mammal.
They said the rubbish compromised a "whole range of plastic including sections of net, bundles of rope, plastic cups, bags, gloves, packing straps and tubing".
The debris seemed to have originated from both human activity on land and the fishing sectors, and – as sperm whales travel many thousands of miles across the ocean – could have been swallowed anywhere between Norway and the Azores.
Clean Coast Outer Hebrides was formed in 2018 to remove marine waste from our shores and became a registered charity in 2019.
Working with local communities, it has held 20 beach cleans and removed many tonnes of marine waste from readily accessible shores.
However, this was not the original purpose of the organisation; Ms Marshall got the inspiration after visiting Eilean Glas on Scalpay in 2017 and was horrified by the amount of plastic, especially small pieces, washed up on the remote shore.
She said: "It is hard to ignore the fact that the shores of the Outer Hebrides are getting dirtier, more plastics, more visible and even more worrying, more invisible pollution."
STV News is now on WhatsApp
Get all the latest news from around the country
Follow STV News
Follow STV News on WhatsApp
Scan the QR code on your mobile device for all the latest news from around the country