A cargo ship ran aground under the Skye Bridge in the Highlands before it began drifting across the shipping lane towards rocks.
Coastguard and lifeboat crews rushed to the scene near Kyle of Lochalsh on Friday afternoon after a "Pan-Pan" incident was declared – an international standard signal meaning the situation is urgent.
Kyle lifeboat crew were paged at 3:24pm amid multiple reports that the cargo vessel had ran aground under the Skye Bridge before floating free and drifting broadside across the shipping lane towards the bridge and nearby rocks.
Coastguard officers trying to contact the stricken ship via VHF radio had received no response and, because the vessel was so big, they called on both Kyle and Portree lifeboats.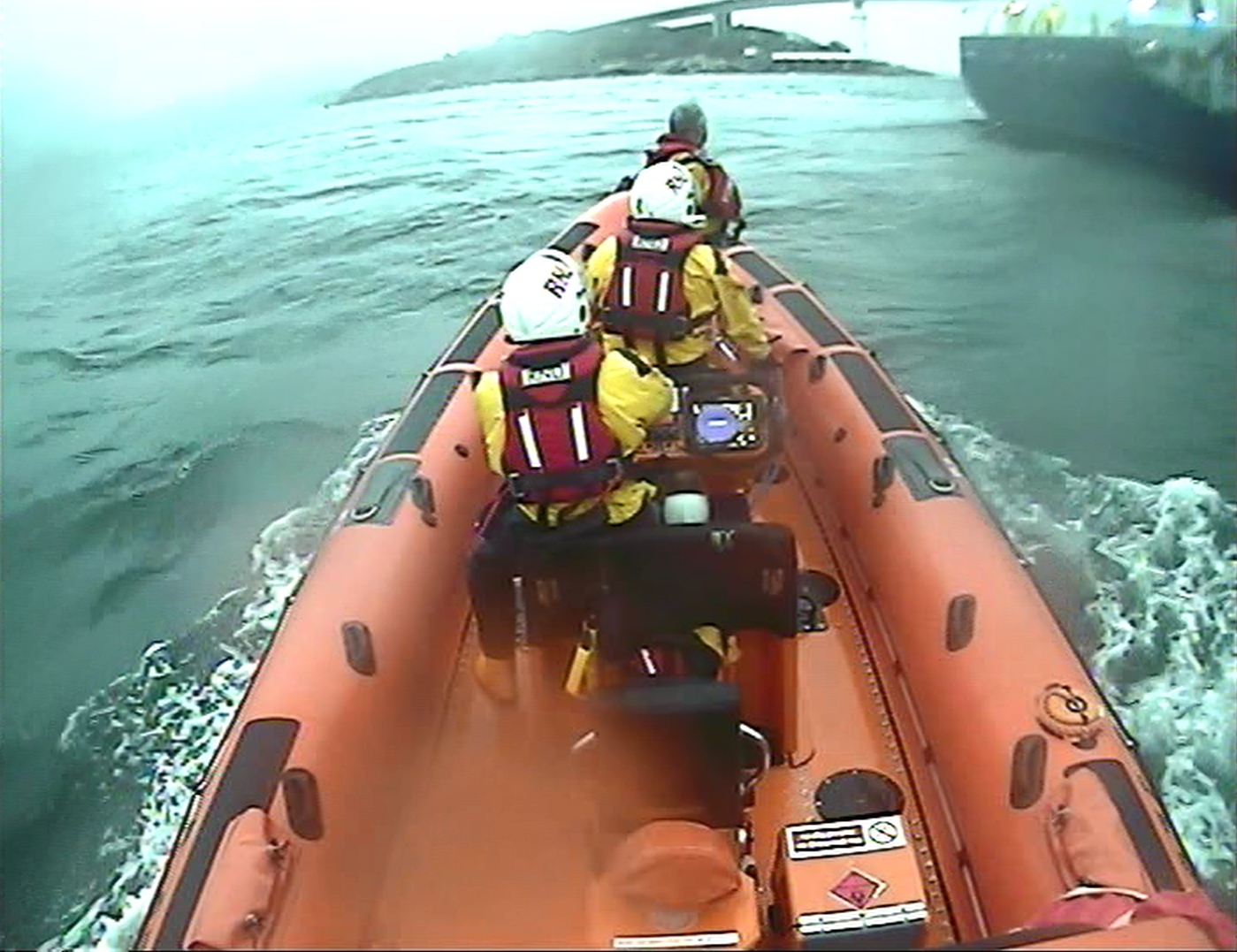 Kyle lifeboat arrived on the scene within two minutes of launching. The crew tried to make contact with those aboard but were unable to.
A spokesperson said: "When we arrived on scene the situation was serious, the vessel was no longer aground, but was floating broadside across the shipping channel and was drifting dangerously close to the bridge and nearby rocks.
"The vessel's crew were not answering VHF radio calls and were not responding to the lifeboat crews attempts to make contact with them.
But the cargo vessel managed to restore propulsion and moved away from the bridge and nearby rocks towards the pier at the Mowi Kyleakin fish plant.
Kyle lifeboat shadowed the vessel into the pier to make sure it made it safely, and once it was alongside and secured, Portree lifeboat, which was travelling at speed towards the area, was stood down.
The UK Coastguard requested that Kyle lifeboat stayed on the scene until local units arrived.
The crew remained on location until shortly after 6:30pm, when they were stood down and could return to station.